The Morning After @ T6 Light Grey Mall
The Morning After expended its territory to T6 Light Grey Mall on the 15th July 2016. 
T6 Light Grey Mall, Sungai Buloh
Out of their many outlets (there are several TMA cafes in the Klang Valley and even one in Penang International Airport), this is the nearest to our home so we just have got to go and check it out.

The Morning After
T6 Light Grey Mall, Sungai Buloh
The exposed brick wall gives this place a rustic charm.
I love the relaxed ambiance here. Diners can choose to have a quick bite on the high stool or the comfy sofas around. There are also power charging outlets available.
Look at the lights. What does it remind you of?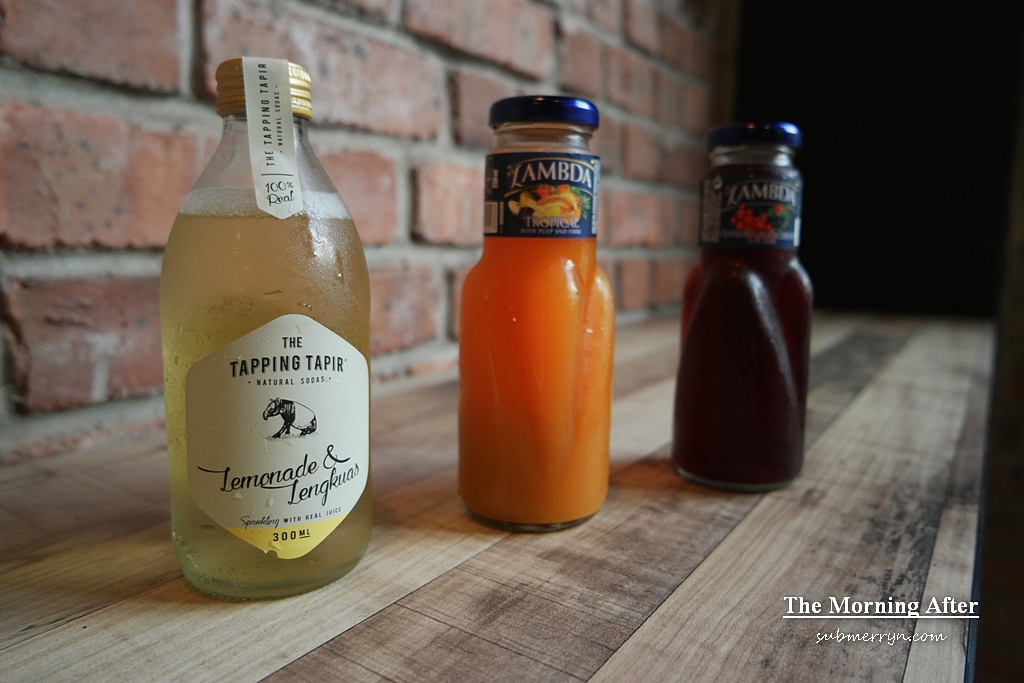 Tapir in a bottle for me and bottled juice for the boys. Don't worry. No tapir was harmed for this bottle of refreshing soda. 
Let's look at the menu. 
They have nice treats to go with those after-work drinks and our favourite has got to be the NACHOS. It was gone as soon as it was served!
Potato wedges with their special dip (RM10)
Shoestring fries with truffle oil (RM10)
Mexican Nachos with diced tomatoes, beef bolognese and guacamole sauce (RM18)
Everything is perfect with this crispy snack of melty cheese and layers of goodness. It was gone in an instant. We really enjoyed this a lot. One of the must-order items when you dine here. 
The Morning After Special Pizza is worth a bite (RM32)
Topped with chicken sausages, crispy beef bacon, diced potatoes, caramelised onions, tomatoes and scrambled eggs, it has a wonderful flavour and texture.
What's unique about The Morning After is they serve their brunch for champs all day long. Doesn't matter what time of the day it is, if you feel like having a big breakfast, they'll satisfy your cravings. 
I ordered this Wholesome Brunch (RM69) because my initial order for Chicken Cordon Bleu was unfortunately not available that evening. Was thinking of having something 'light' but what was served before me made our jaws dropped to the table. 
A gigantic bowl of perfectly whipped scrambled eggs, buttered bread, French toast, sauteed mushrooms, roasted potatoes, turkey ham, chicken sausage, baked beans, tomato chutney and a side salad 
It comes with coffee/tea of our choice.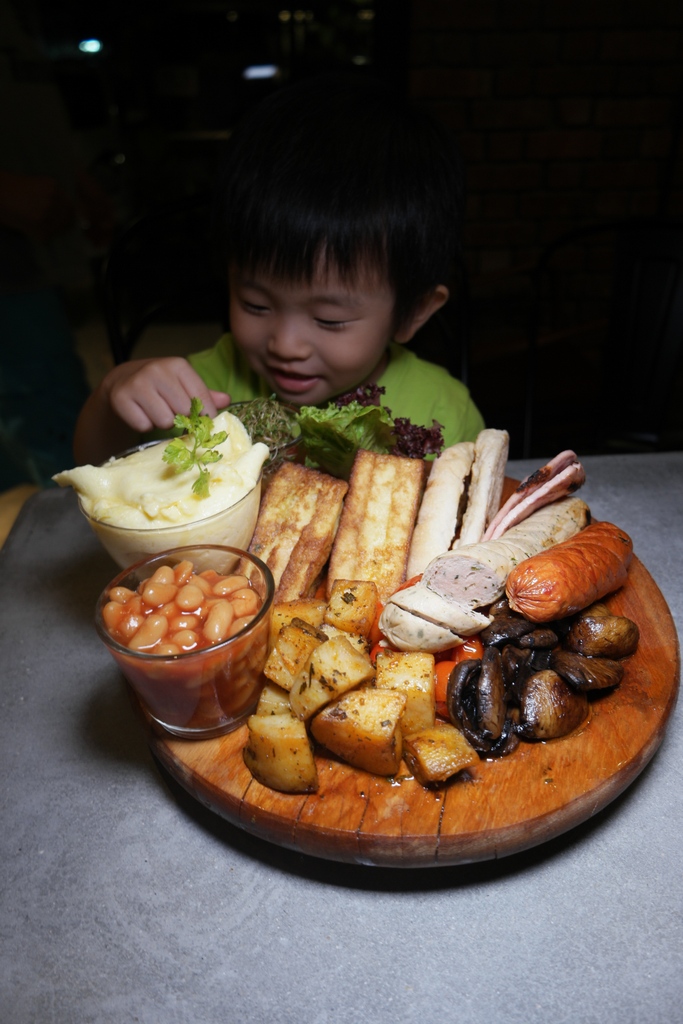 It was that huge. This is literally breakfast made for champions!
The next time I come here, we are going to order just this for the four of us 
Dining with the boys, they are always into pasta and glad to say the pastas here are worthy. I can tell the pasta is made to order and not precooked as they have that nice firm bite to it. 
The Spicy Aglio Olio with shrimps and zucchini (RM22) is made for people like me who has a penchant for everything extra spicy but it's definitely not for the kids. 
The Smoked Salmon in tomato sauce (RM28) is perfect for the kids. The pasta is well coated with the rich and creamy sauce that compliments the pasta well. 
Grilled Salmon (RM30)
Darling's order of this grilled salmon is my favourite among all that we have eaten here. The salmon with horseradish sauce served on a nest of mashed potato, sauteed mushroom and grilled vegetables is perfectly done to my liking. The thick slab of salmon remained moist and tender and flakes easily. 
Saffron Risotto with Grilled King Prawns (RM39)
Our dinner companion had this hearty and fragrant meal. I sampled a spoonful of it and it makes a wonderfully rich end to our meal.
There is a grocer a level below in this new mall and Darling brought the boys over to grab something. 
I took advantage of that rare and precious ME time to indulge in latte and chocolate cake after dinner. The chocolate cake is ultra moist as it is steamed and not baked. 
I'm loving this place already. The staffs are pretty friendly and they do give good recommendations on food. We are especially happy with the nachos, pizza and grilled salmon. Those will definitely get a repeat order from us on our next visit.