Newly Enhanced Swiss-Garden Beach Resort Kuantan
We checked out the newly enhanced Swiss-Garden Beach Resort in Kuantan last weekend.
SWISS-GARDEN BEACH RESORT KUANTAN
2656-2657, Mukim Sungai Karang,
Balok Beach,
26100 Kuantan,
Pahang
WHAT'S NEW?
Swiss-Garden Beach Resort Kuantan has undergone some major upgrading works (in stages) to keep up with times and meet guests' expectations. It has recently changed to new beddings and lightings for their guestrooms.
The resort has also recently launched the all new SPLASH pool for kids with interesting water features, water slides and a tipping bucket.
They also have a new recreational park with lots of activities for the entire family. We were privileged to be the first to try out their ATV for kids, ATV for adults, electric scooter and water gel gun.
Let us share with you our awesome experience here at Swiss-Garden Beach Resort, Kuantan.
OUR PREMIER DELUXE ROOM
We got two interconnecting rooms with private balconies on the highest floor. The balcony boasts a spectacular view of the brand new SPLASH pool and the South China Sea.
View from the balcony.
We slept like a baby throughout our stay here as mattresses and pillows in all its 304 rooms have been replaced with new ones to provide superior comfort to its guests.
The boys had their own room next to us.
The rooms are elegantly designed in warm muted tones with neutral fittings inspired by traditional elements. If you noticed the feature wall, it features the traditional anyaman design.
The resort has recently added new tables, chairs and pool lounges and they all carry the traditional weaving pattern too; a modern interpretation of the Malaysian lifestyle. Aren't they lovely?
Back to our rooms, each room is fitted with modern premier amenities ranging from an LCD TV offering premium channels to complimentary Wi-Fi.
The bathroom is accessorized with modern amenities.
Both our rooms also comes with a long bath with a built-in shower and a huge wall mirror.
NEW SPLASH POOL
Swiss-Garden Beach Resort Kuantan had recently launched its brand new SPLASH pool for kids.
Panoramic view of the SPLASH pool for kids, hot tub jacuzzi and pool for adults.
This mini water-park with non-slip flooring has twisting roots fitted with water jets and mists shooting out in different patterns and directions.
It also has water slides that the boys enjoyed a lot.
The resort also provides complementary usage of giant floats in the pool.
Giant floats promise hours of fun in the pool.
Besides the many interesting water features, there is also a tipping bucket that draws the crowd each time it is almost full and about to tip over.
I can't resist the Unicorn. I just had to take a picture with it ♥
Little Ayden resting with his new found best friend at the SPLASH pool 
As part of upgrading, new pool lounges, hammocks, chairs and tables were added to enable guests to enjoy the cool breeze and sea view.
WHAT TO DO HERE?
There are plenty of activities to keep the entire family occupied here. Swiss-Garden Beach Resort has recently appointed Rec4Fun Recreation Park to provide a variety of beach activities for its guests.
We tried their ATV for Kids, ATV for Adults as well as Electric Scooter.
ATV for Kids is simply too cute to resist. Ayden had such a great time riding on the beach.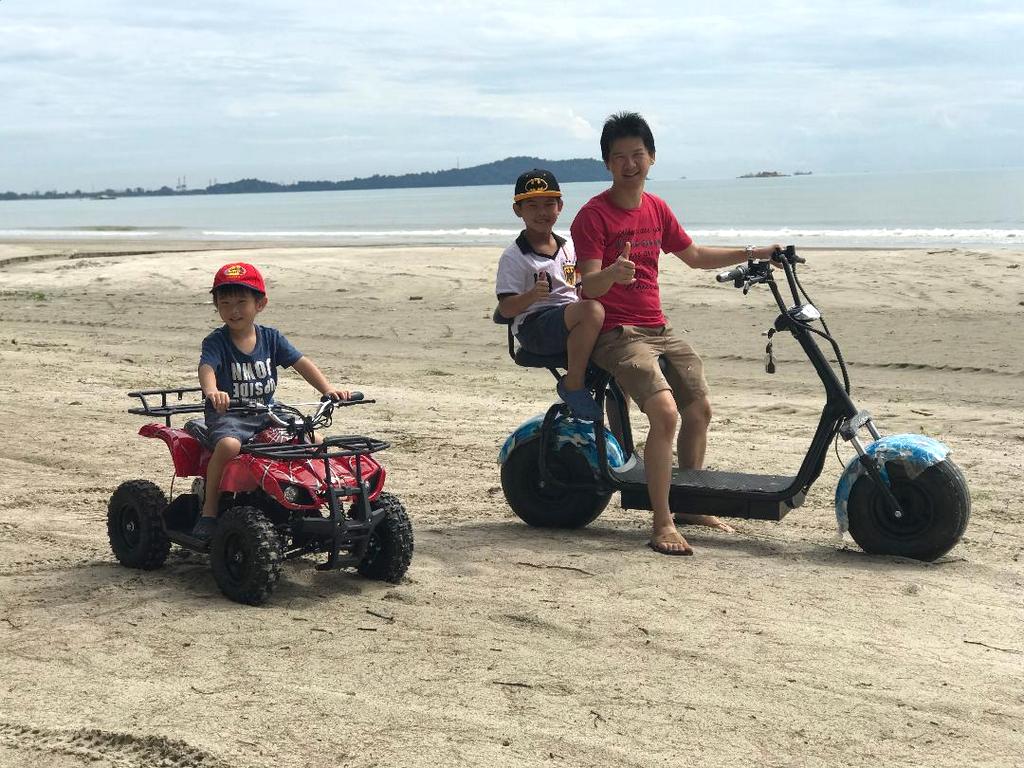 Lil' Ayden was accompanied by the father and big brother Ethan on the Electric Scooter which is also one of the activities provided by Rec4Fun Recreational Park.
I did not want to miss out on the fun so I got on the ATV for adults 
The fun did not end there as the boys continued with Water Gel Gun after our rides.
Water Gel Gun uses gel palettes as bullets hence it is not as painful as paintball if you got hit.
The boys did target shooting and had fun shooting empty water bottles down.
Besides activities provided by Rec4Fun Recreational Park, there are many other beach activities available from the resort's in-house Recreation Centre located by the pool.
Activities for the entire family such as sandcastle building, archery, fun golfing, beach soccer and volleyball are available here.
The Recreation Centre provides complimentary usage of sandcastle tools and equipment much to the boys' delight.
The boys had a great learning experience through trials and errors in building sand castles. They learned what works and what not to get a strong and sturdy sand castle.
Darling and I played a game of beach volleyball while the boys were busy building sandcastles.
I also get to spend some precious time with big brother Ethan doing what he loves best – soccer after he was done with his sand castle.
We got both the beach soccer ball and volleyball from the Recreation Centre. All we needed to do was to register with our room number.
If you love yoga, be sure to catch the Sunrise Yoga at the resort's beachfront from 6.45am to 7.45am every Friday and Saturday. I missed it because the sleepy head me did not manage to wake up early as the bed is simply too comfortable hence I had to do it all by myself in the evening  
We get to unleash the inner Robin Hood in us with archery. They have new sets of bow and arrows so it was extra nice to use.
There is an outdoor playground to keep children occupied.
Or a playroom if you prefer to be indoors.
There is also a movie room just next to the playroom.
The resort also hold MOVIE UNDER THE STARS at their poolside garden from 7.30pm to 10.00pm daily.
WEEKEND FIRE SHOW AND FIREWORKS DISPLAY
If you are here on a weekend, do not miss the fire show, fire eater and fireworks display at the beachfront from 8.30pm (weather permitting).
WHAT TO EAT?
Swiss-Garden Beach Resort Kuantan is currently running a Stay & Dine promo on their Facebook Page with various room stay packages with dining credits included.
Our stay is inclusive of breakfast at The Garden Terrace Coffee House. Breakfast spread is good with live stations to serve fresh and hot food.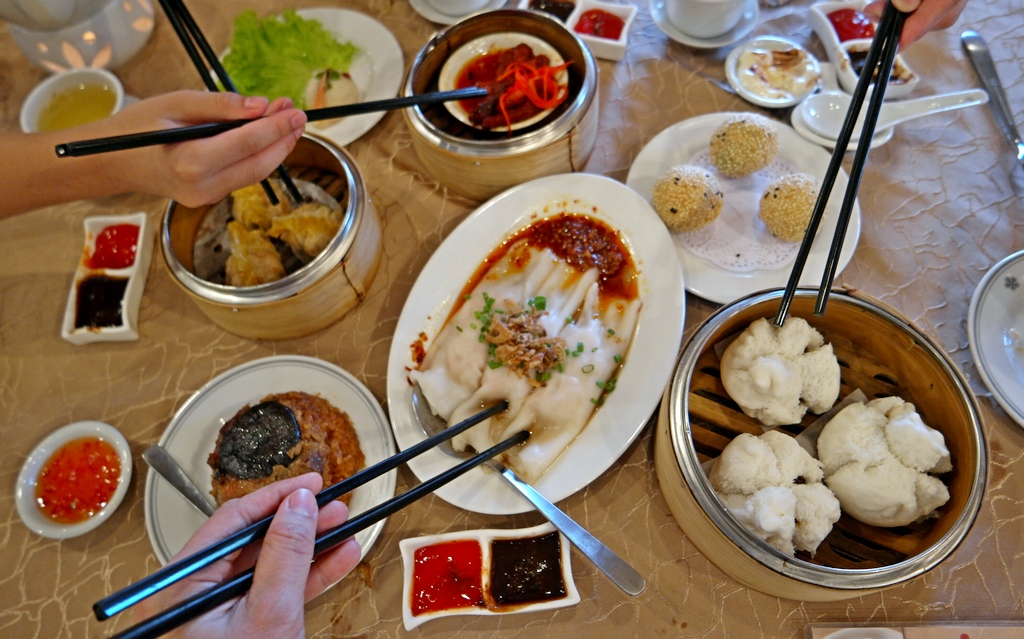 For lunch, we had the resort's popular Dim Sum at The Blossom Chinese Restaurant.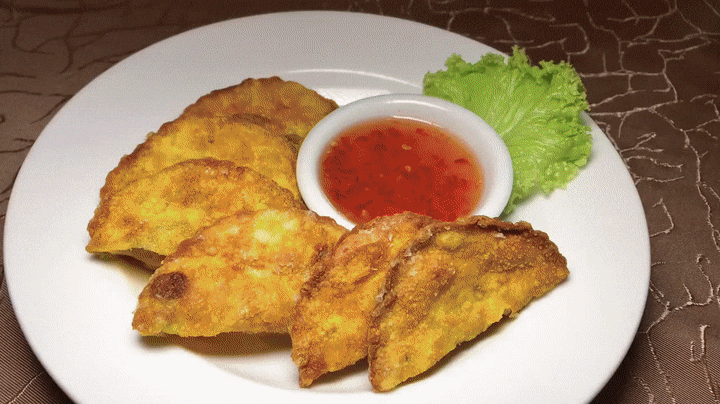 Dim Sum is one of Blossom's specialties and we can see why. Each dim sum is prepared meticulously and served hot and fresh to the table.
Operation hours:
Lunch : 11:30 am until 2pm (Monday to Saturday)
Dinner : 6.30pm until 10pm (Monday to Saturday)
Dim Sum : 8:30am – 2pm (Sunday / Public Holiday)
Dinner : 6.30pm until 10pm (Sunday to Public Holiday)
For dinner, we had BBQ on Friday night and Hawaiian on Saturday at The Garden Terrace Coffee House.
Swiss-Garden Beach Resort Kuantan are upgrading its property in stages. During our stay here, Malibu Pub and Tupai Kid's Club were going through refurbishment. Nevertheless we had a wonderful and fulfilling stay with the kids enjoying the all new SPLASH pool and also the endless activities by the beach. 
Do check out their Facebook Page for the latest promo.
As usual, I'll end our travel blog post with a video of our experience and memories at Swiss-Garden Beach Resort Kuantan. 
//

//

//

//

//

//

//

//

//

//

//
//