Homegrown Organic Spinach in Pots
Okay, so you have seen my homegrown organic okras and grape cherry tomatoes. Today, it's time for me to introduce my garden of spinach. They are all grown in pots as I've mentioned in my previous post, I do not have any land for gardening. Again, I did not purchase any seeds to start my spinach garden. What happened was I bought a bundle of spinach from my favourite grocer shop. Those spinach comes attached with their roots. I cooked all except one. I planted it in my pot. I let it grow really old until it started to grow flowers. 

Spinach flowers.
Actually I did not even know those are flowers with seeds inside. I was wondering what those cute little 'pom poms' are. 
I plucked and shook those fluffy balls and to my surprise, little black seeds started dropping out of those 'pom poms'. 
I sprinkled those seeds in a pot and a couple of days later I saw little baby spinach growing. Wow. This is amazing!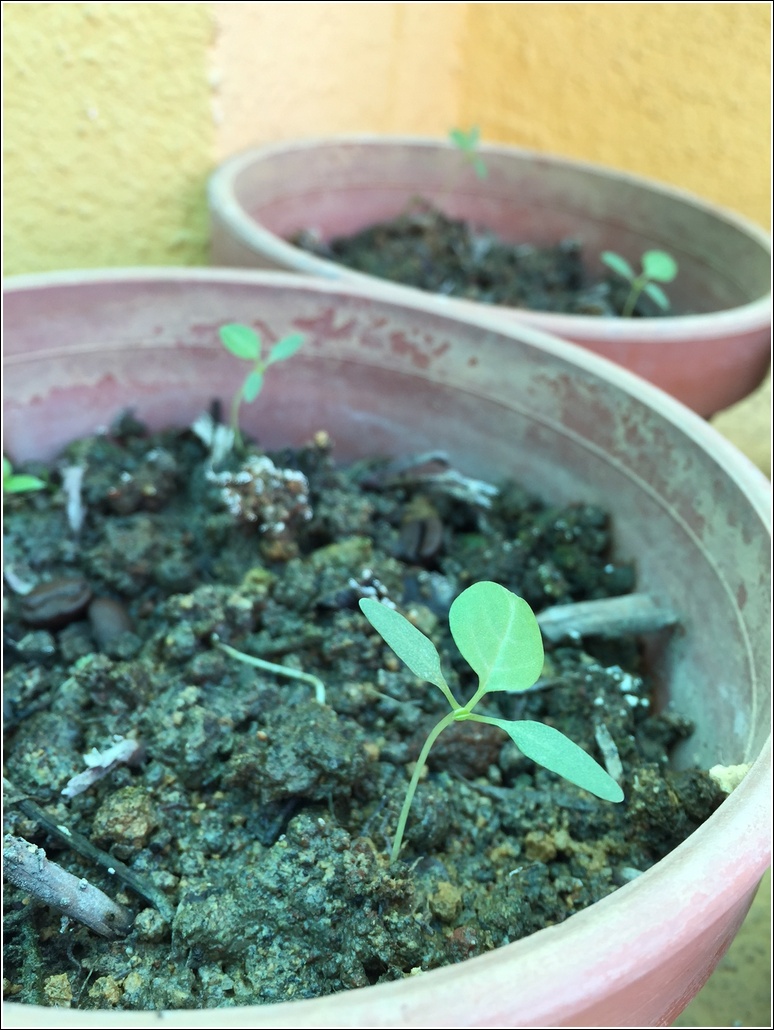 I transfered those cute little babies into separate pots and let them grow. They grow very quickly. 
In just weeks, I have many beautiful, leafy spinach to feed my family. The seeds I collected from the mother tree is enough to last us a life time! 
Spinach is relatively easy to grow so when I run out of pots I recycle my empty milk cartons instead.
I am trying to reduce my carbon footprints as much as possible and Ayden is all happy to help me :D
Our weekly harvest. 
I do not use any fertiliser for my potted plants. What I used though is good compost soil that we make ourselves. Little Ayden's job every week is to mix the soil thoroughly. I have a really good little helper :D
By the way, I received so many private messages asking me how my spinach mother plant looks like. Here it is:
It's taller than 23 months old Ayden! LoL! I don't eat this okay, I just keep it for her seeds :D
Check out the rest of my potted garden success:
//

//

//
//
//
//
//
//
//
//
//
//

//
//

//
//
//
//
//
//
//
//