CNY Mall decoration: The Curve
The Curve's Chinese New Year decor this year is an elaborate floating fishing village.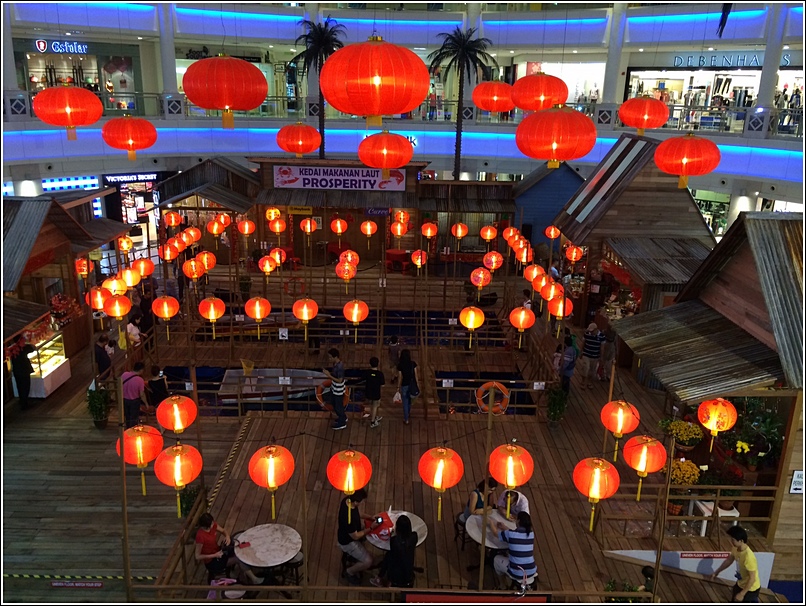 View from the first floor. 
With real fish swimming around, it truly feels like a fishing village. I feel like catching those tilapia. Would have made a very delicious steamed fish dinner :P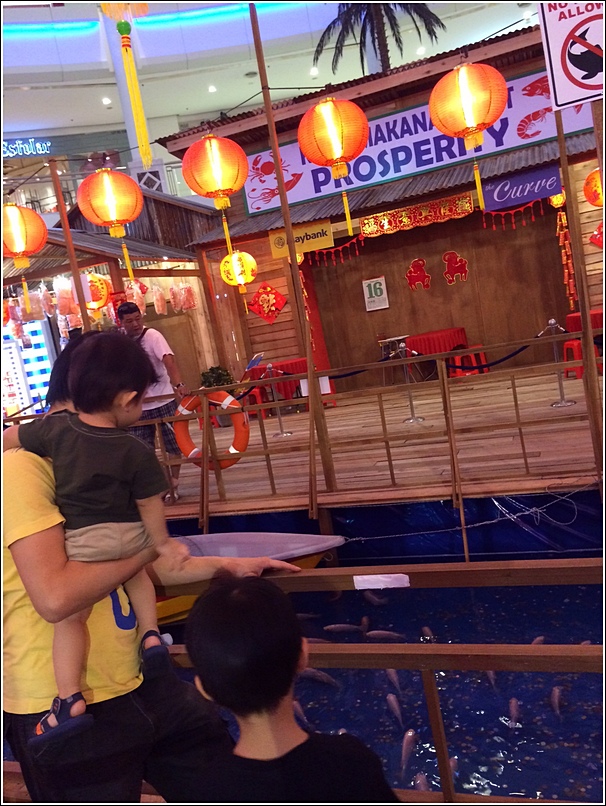 It is really a fishing village comes to live here. My kids have never been to a real floating village before and this made quite an impression to them. 
Well done, The Curve. You've done a great job with the Chinese New Year decor this year. Now many of us will be longing to go back hometown especially those that are born and bred in a fishing village. 
Related Posts