Paper Plate Cow
Ethan made this cute paper plate cow back in 2011 but it got stolen during one of our craft events in Tropicana City Mall some time ago. Who on Earth would steal a child's cow craft buffles me. 

Paper Plate Cow
Ethan at 4 years old back in 2011.


Ethan and his cow before someone stole it. So cute this boy last time. 
Why I'm sharing this again today is because we made another cow a couple of days ago for Ayden's Animal Themed Birthday Bash. 
Staple two paper plate of different sizes together. On a separate paper plate, cut legs, ears and tail. Glue as shown above.
Back in 2011 Ethan cut and pasted the black spots as he was not very good in painting yet but this time he painted them. He is 7 now.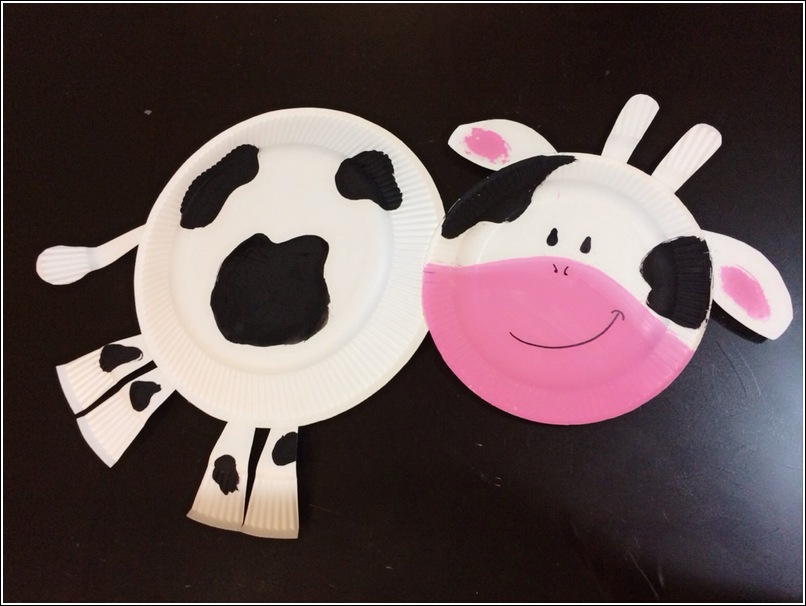 Tah-dah! The 2014 version of paper plate cow all ready to attend Ayden's birthday bash this month end :D
Related Posts