Crepe Paper Twisting
The kids did a simple crepe paper twisting project the other day in the Studio.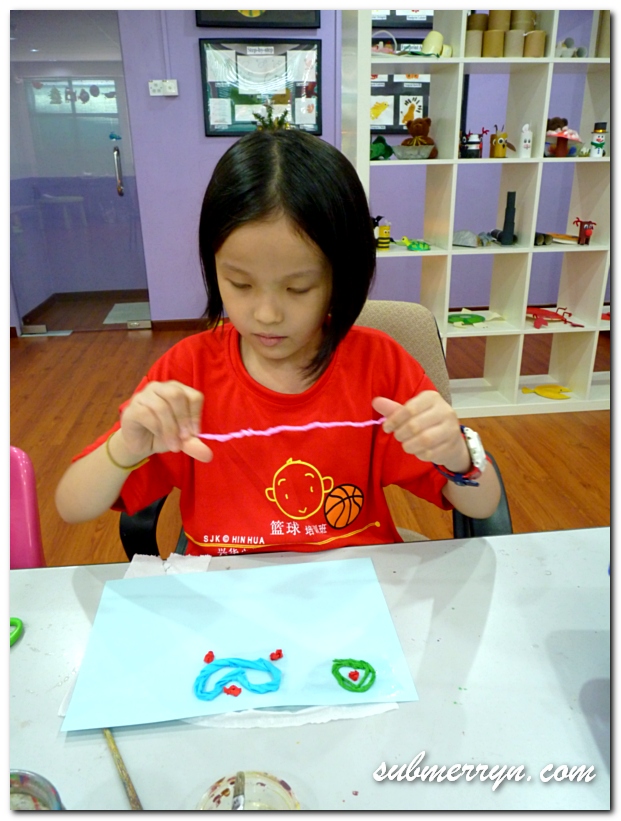 The 'big sister' helped the little ones to twist those crepe papers.
While the little one happily trying to shape those twisted crepe papers into SOMETHING! He is trying to make an apple there.
With some help, he managed to make an apple.
One of the kid did a couple of snakes and their nest filled with eggs! Nice :D
Simple yet full of fun, I love spending my time in the Studio :)
Related Posts
//
//
//
//
//
//
//
//
//