Our cycling adventure at Taman Botani Negara Shah Alam (National Botanical Gardens)
To be in your children's memories tomorrow, You have to be in their lives today. We brought the boys cycling at Taman Botani Negara Shah Alam last weekend. Watch our video here:

Taman Botani Negara Shah Alam (National Botanical Gardens) is one of Selangor and Malaysia's top destinations for eco/agrotourism.
Taman Botani Negara,
Bukit Cahaya Seri Alam,
40000 Shah Alam,
Selangor
 +603 5510 6922
We did not take the tram though as we wanted to avoid the crowd so we headed to the bicycle renting station to get our bicycles. 
Off we go exploring the place on wheels. 
It was fun cycling…
until it was too steep that we had to push our bicycle up. Nevertheless it was a great workout. The best has yet to come because once we get through this, we get to enjoy the relaxing and breezy way down. 
Took a breather to stop for a picnic. 
I will wake up early to prepare a picnic spread each time we go out these days as I have yet to allow my boys to dine in.
Food has never tasted better especially when you are famished and exhausted after the uphill route. Once we are done refueling our tummies, we proceeded to Sungai Air Kuning Dam. 
Actually the road leading to this place is a no cycle route but we cycled here anyway.
Fly fishing. The only fishing activity allowed in this park.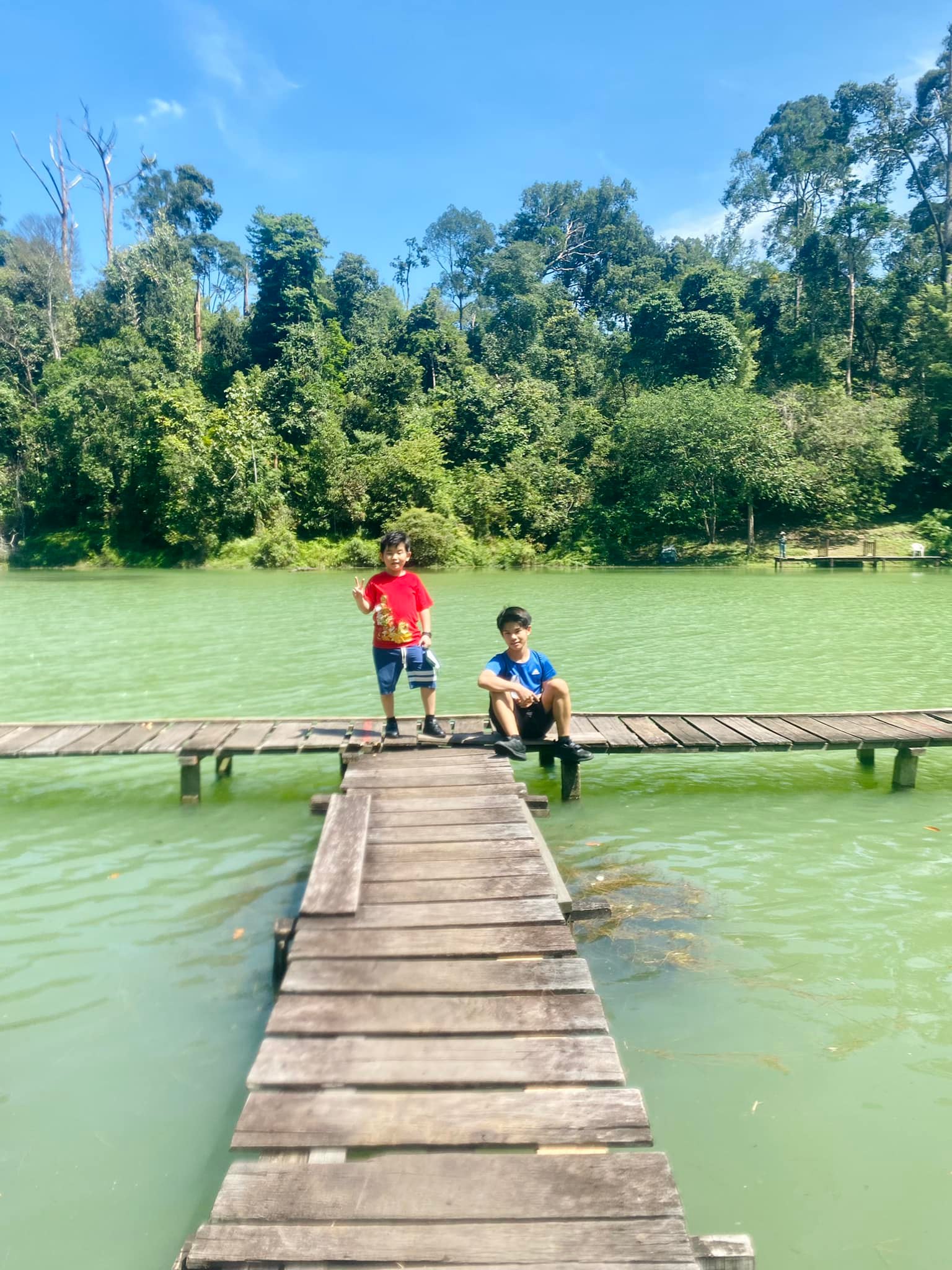 It is worth the ride to reach here. Such a beautiful sight for the eyes. 
Tranquility. 
The road leaving the Sg. Air Kuning Dam is extremely steep. We had to push our bicycles all the way up to get out of here. 
Our next stop is the suspension bridge. 
It's a short suspension bridge but it was fun to cross it. 
We stopped for our second picnic break as the boys are hungry again by now. 
You have to be careful of monkeys trying to steal your food though. 
Next stop is the Animal Park where we get to see deers, horse and more. 
We were all exhausted by now as we have cycled quite a lot so we decided to call it a day. We will explore the rest of the park some other days. 
Before we left, we cycled pass this paddy field.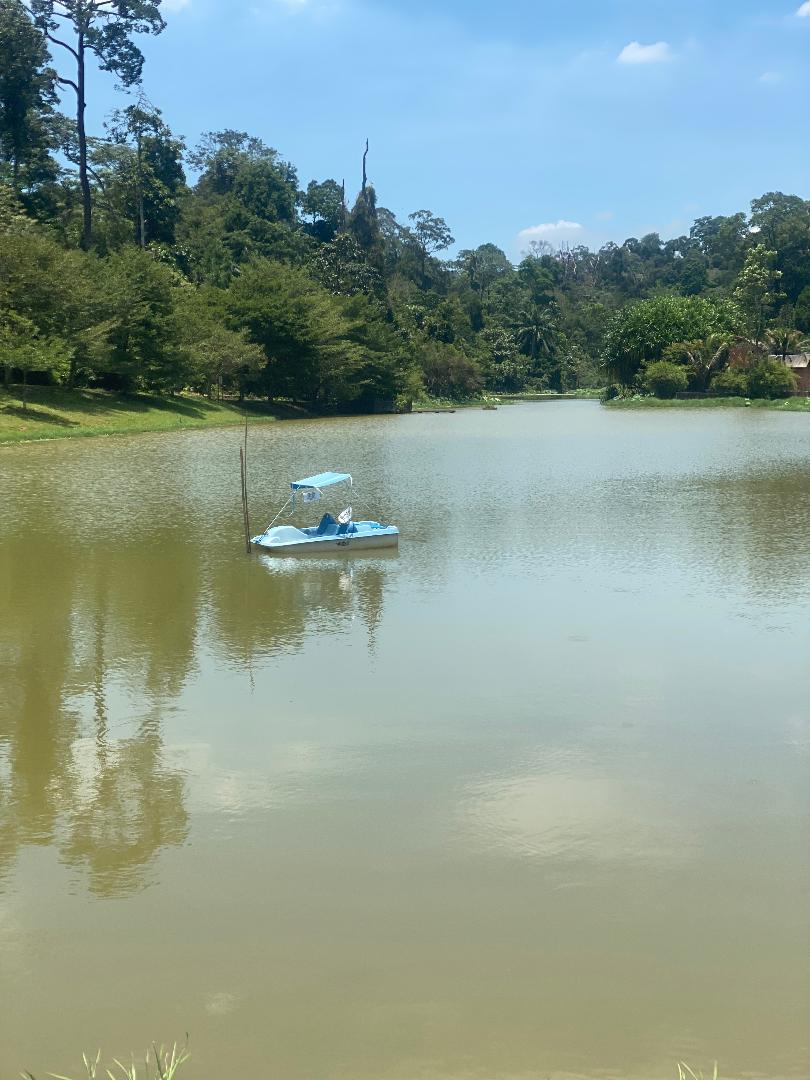 Beautiful day for paddle boating but we are simply too tired for that today. Next time then. 
//