A hike up Taman Eko Rimba Kanching Waterfalls
Taman Eko Rimba Kanching has reopen on the 26th March 2022. Taman Eko Rimba Kanching is part of a trio of forest parks in Rawang located next to each other, with the other two being Taman Eko Rimba Templer and Taman Eko Rimba Komenwel.
I brought the boys over today. It was their first real hike and first waterfall experience. We enjoyed ourselves very much that my boys are already pestering us to bring them over again to explore higher grounds (iFaint).
If you are not aware, Taman Eko Rimba Kanching consists of several levels. The higher you climb, the more peaceful it is as there are lesser humans and monkeys up there. But it is not easy to hike up to the highest point if you have young children.
We did not hike to the top today. I think we only managed midway because my 8 year old can't take it anymore as not only we have to count the journey up, we also have to think of the journey down. But it was good enough as we found a lovely spot for our picnic ❤️
You can watch our video here to see how steep the hike is and decide if your kids can do this:

It is doable for primary children but will be a challenge for anyone younger than that unless they are outdoor/hiking kaki.
Entrance fee is RM2/adult (weekdays) and RM3/adult (weekends)
On our hike up we made 3 stops. Let's check them out.

Our First Stop
The hike towards this first stop is relatively easy however there are many humans and lots of monkeys so only stopped here for a little while to take some pictures before proceeding to climb higher.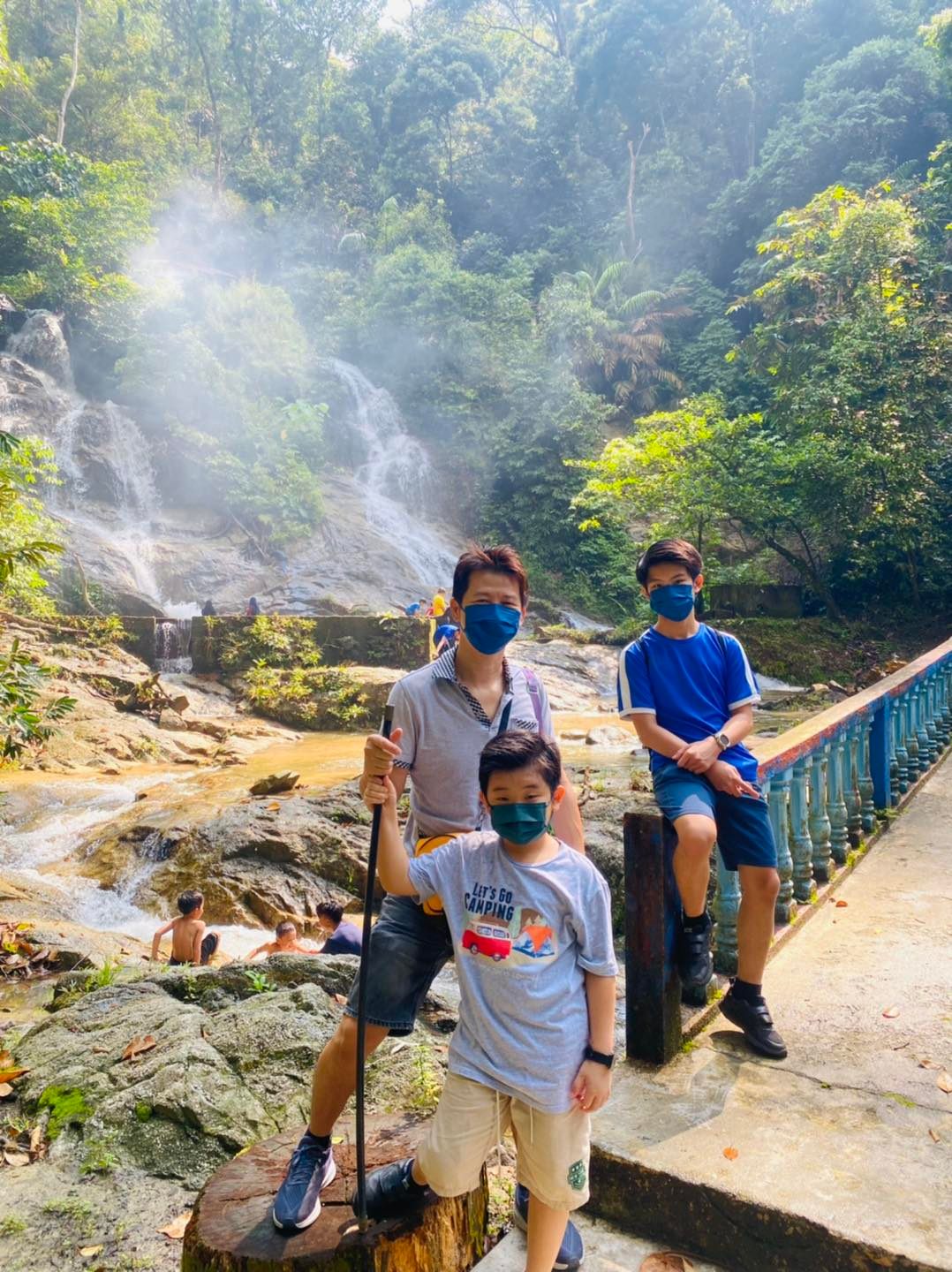 If I am not mistaken this is officially the second stop but we did not stop here as there were even more people at this point.

Our Second Stop
Lesser humans and monkeys here but we still decided to hike further after this.
By the way I am wearing the viral TikTok yoga pants. It is very comfortable, cooling and super stretchy. You can get it too from this seller.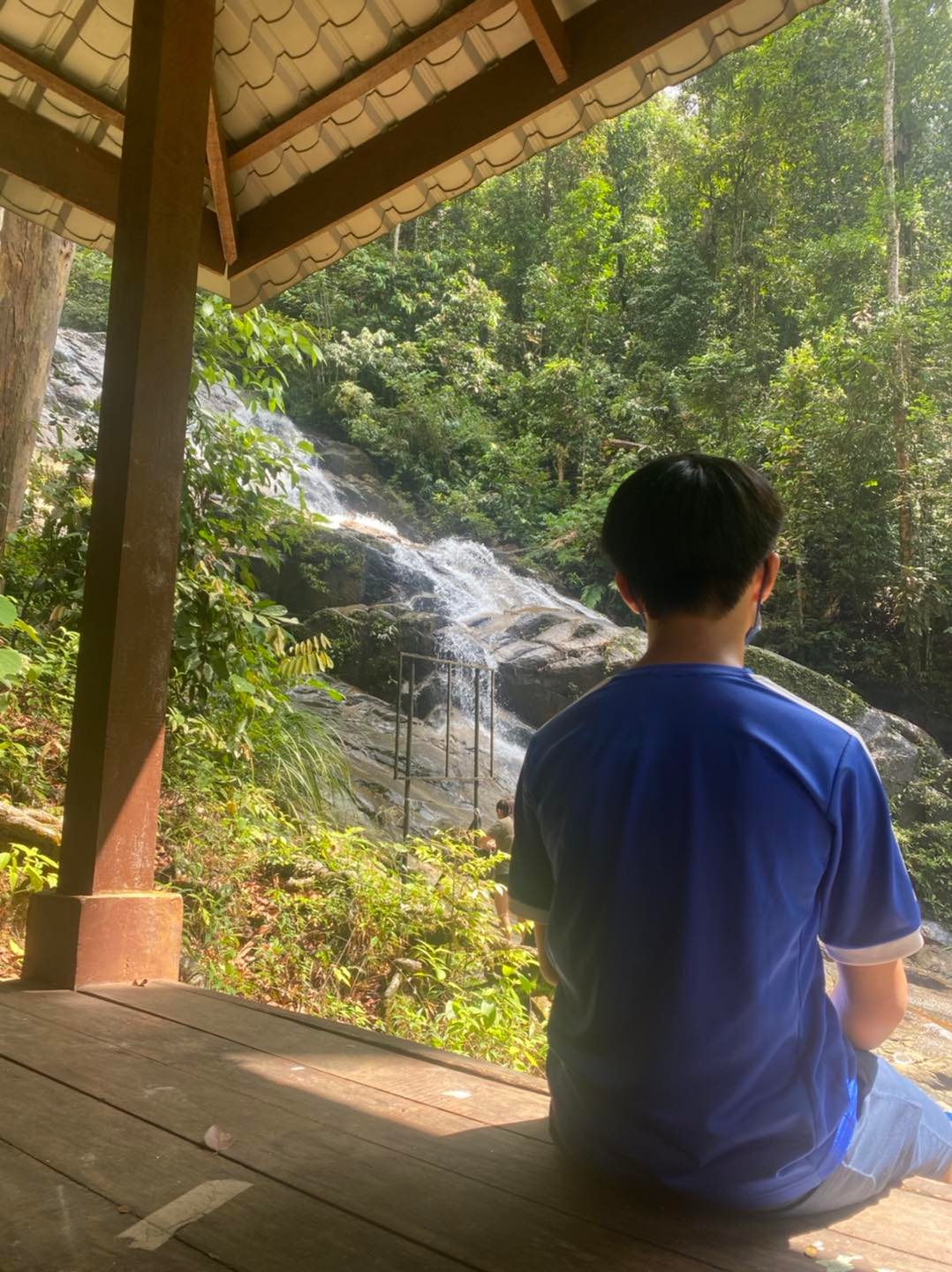 Eventhough there's a nice place to rest and relax but cant set up picnic as there were many monkeys watching us.
We continued climbing towards the next level.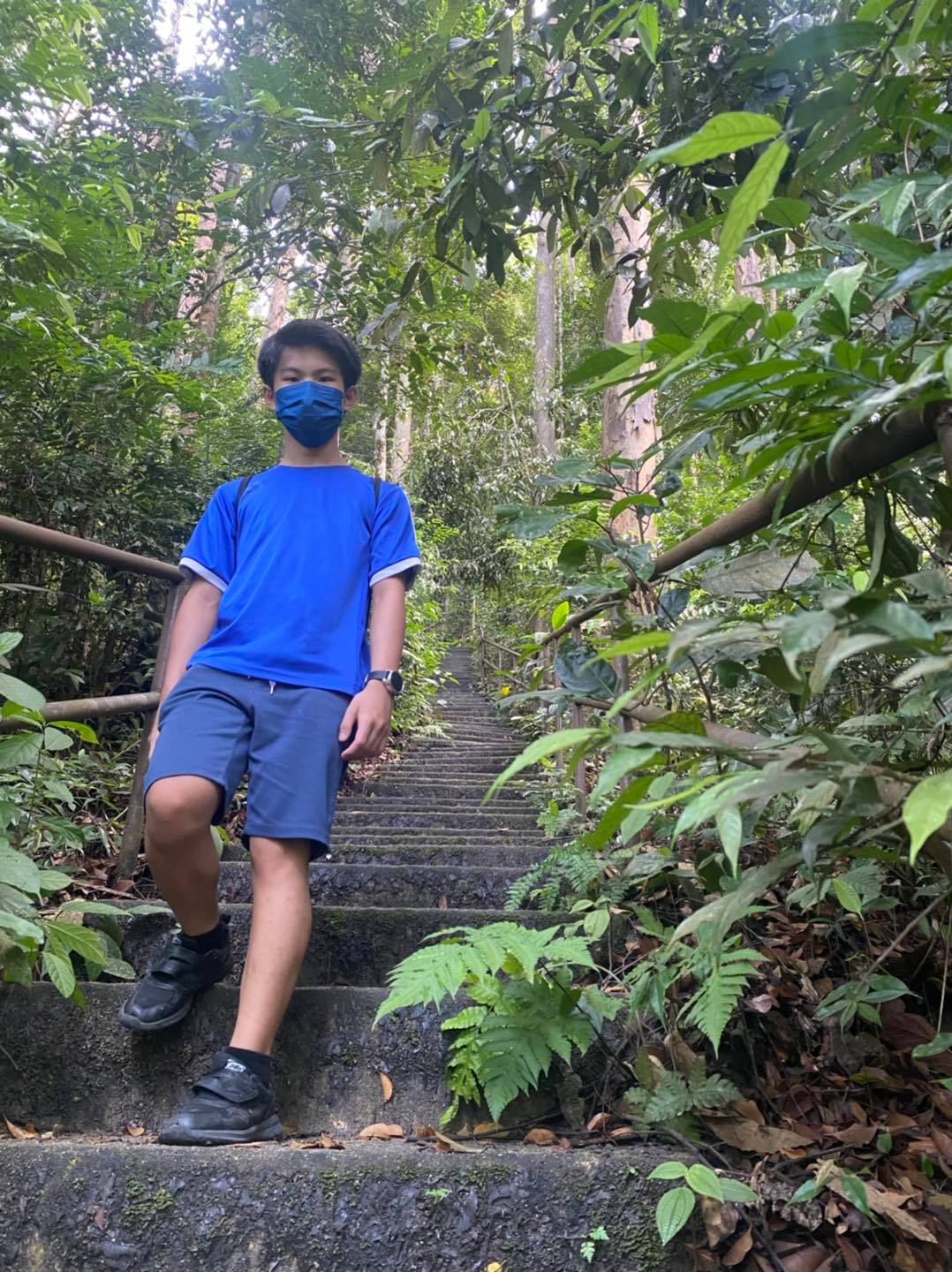 Up, up and away… still on human made staircase.
Long way to go.. quite boring to climb so high.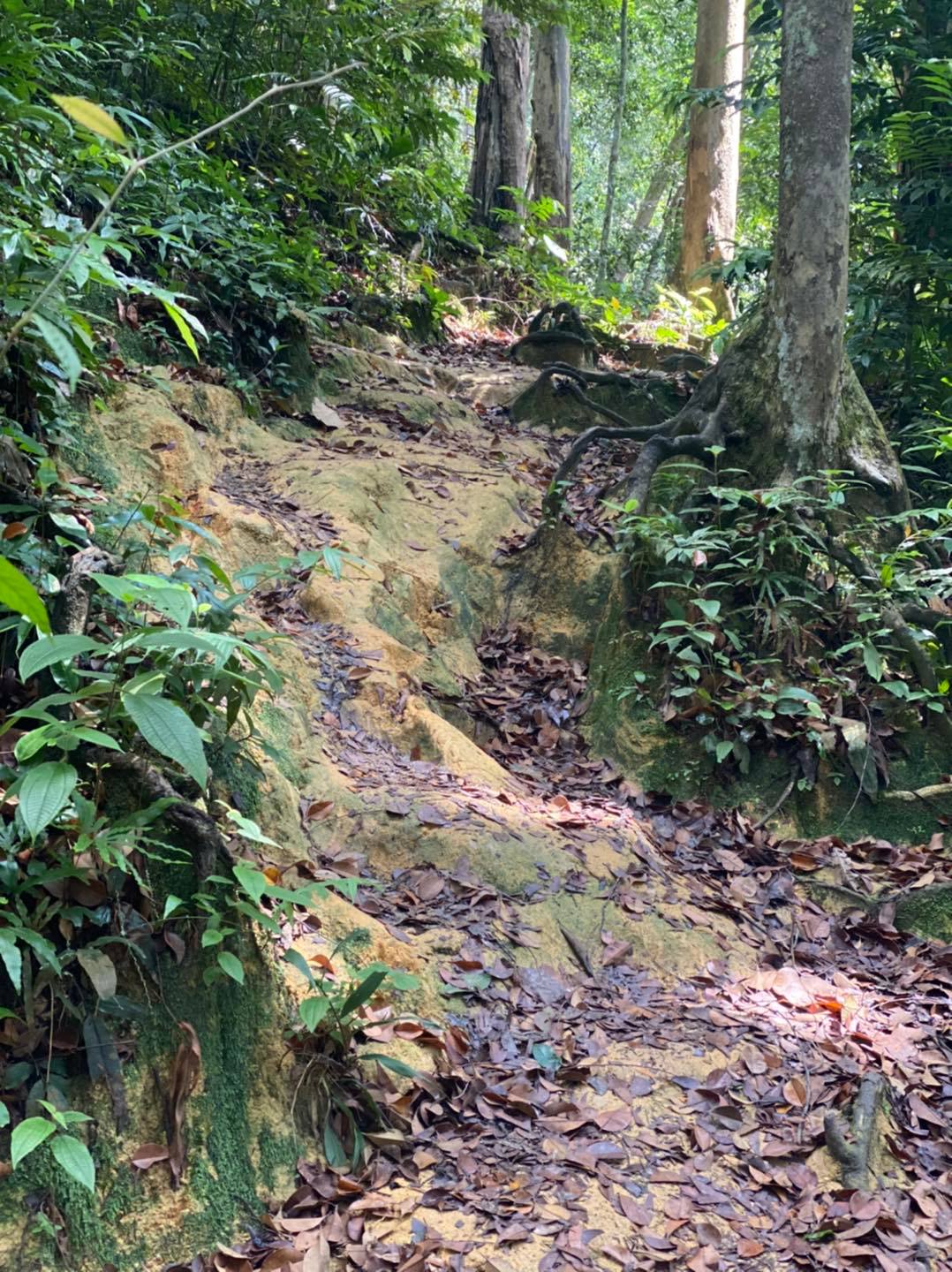 No more human made staircase but nature's slopes and roots as natural stairs from this point onwards. The fun begins here.
Climbing like this is so much more interesting than climbing the stair case. Requires a lot of energy and stamina to reach our next stop.
Our Third Stop – Picnic Spot
Finally we found a quiet and peaceful spot without any other humans and monkeys. We quickly set up our picnic here. 
Beautiful, uninterrupted area because many people gave up before they manage to get here.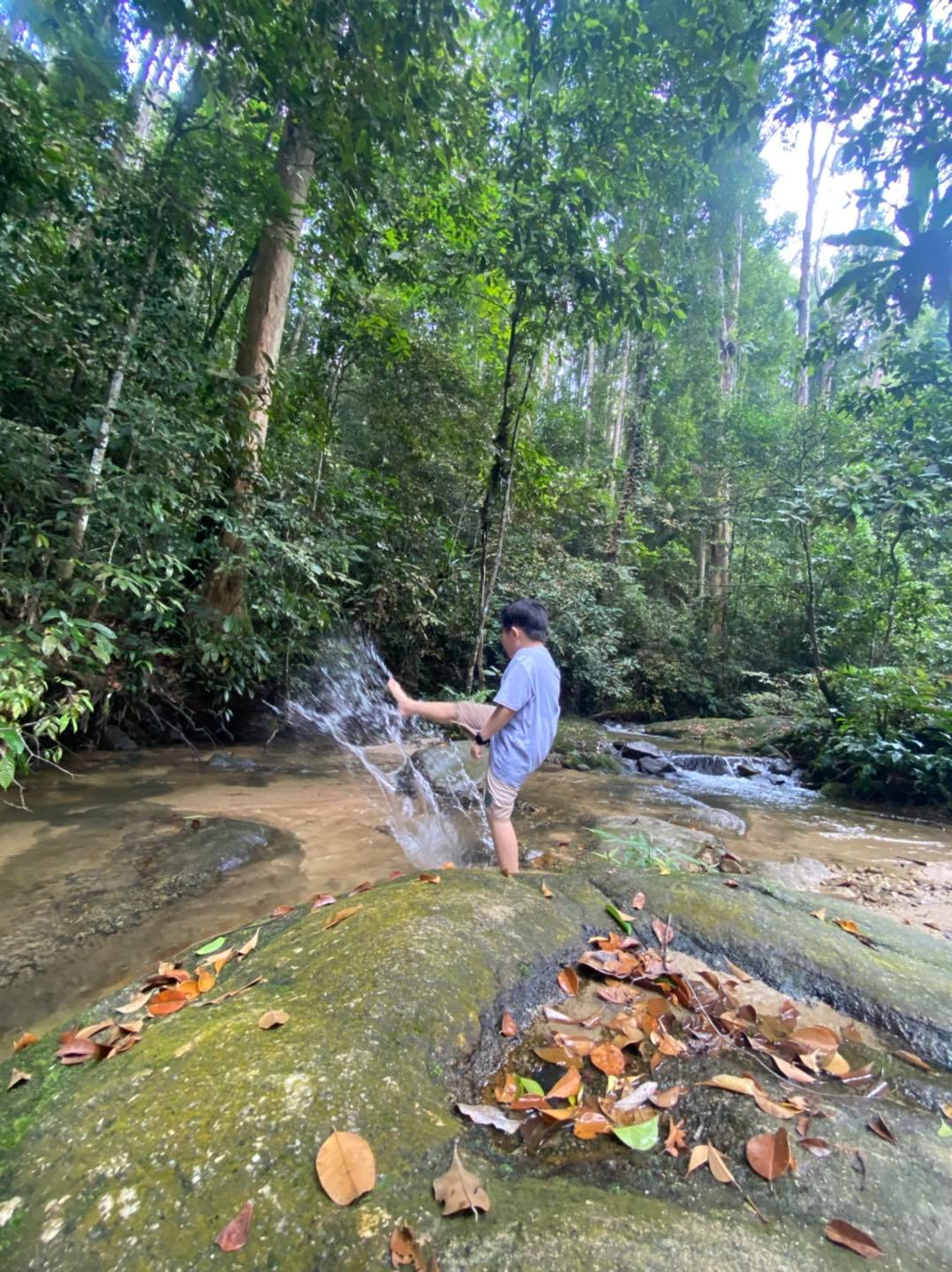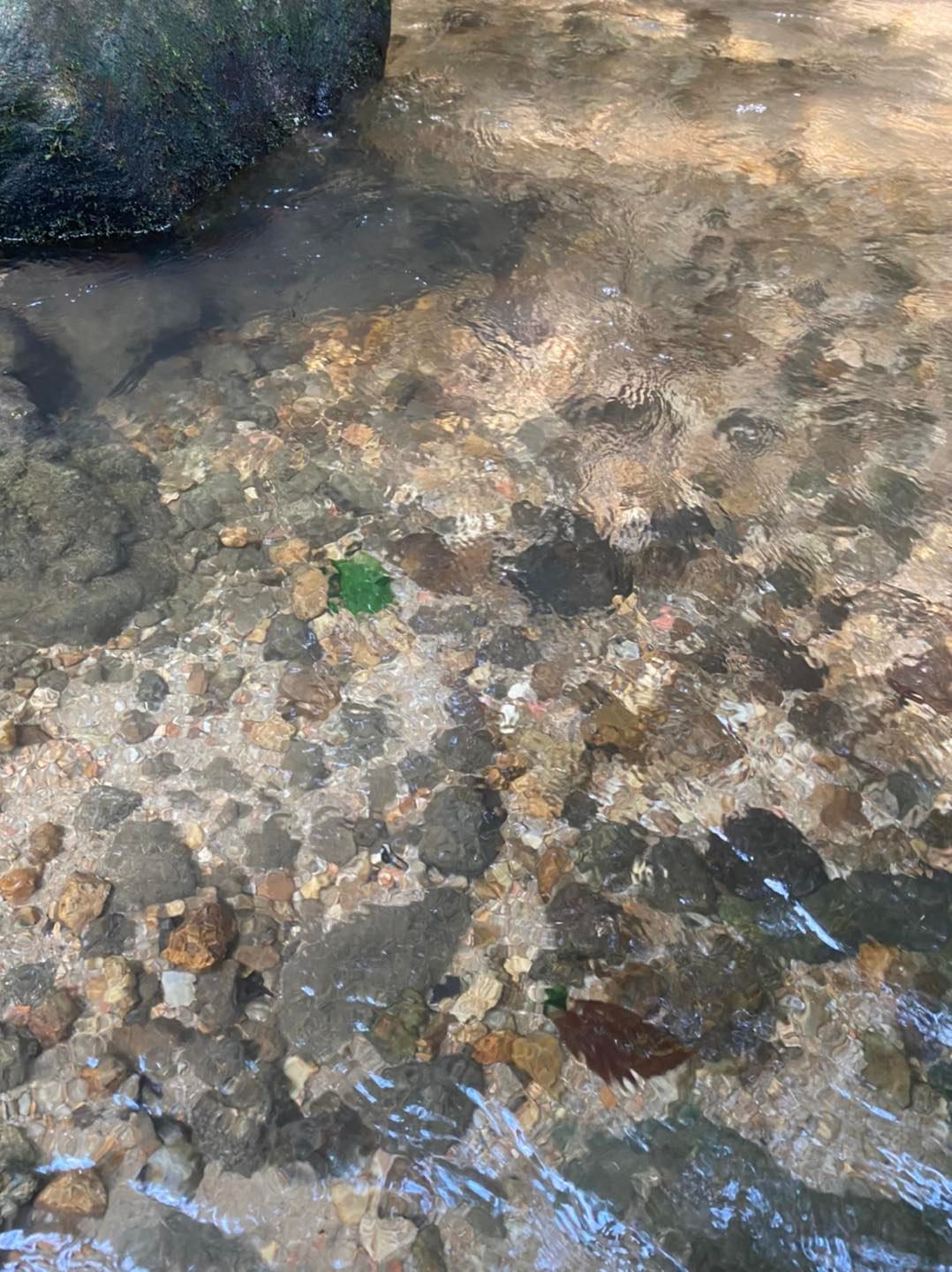 We spent several hours here before starting our way down.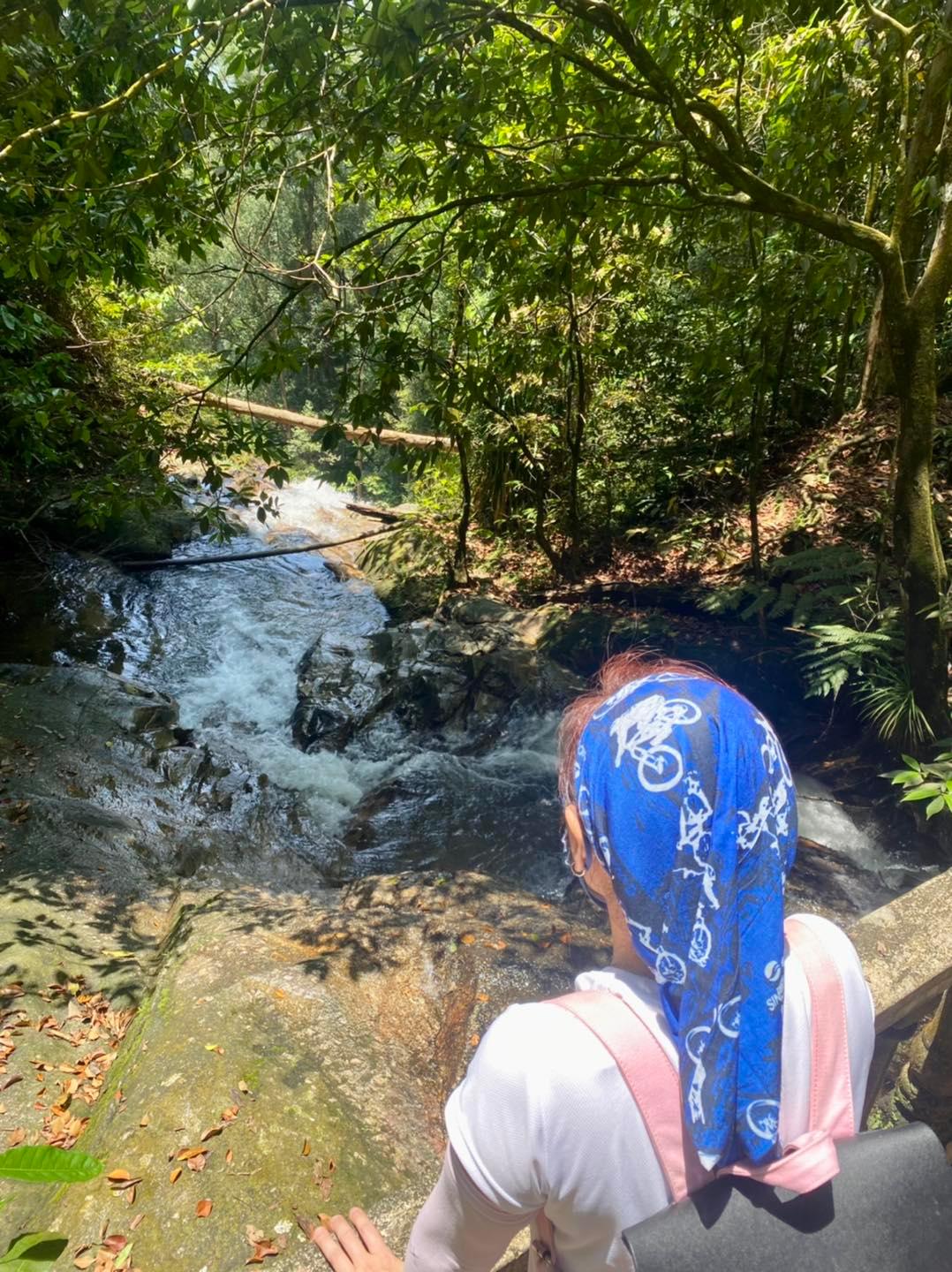 One last look before leaving the place. 
//
//