STARLIGHT CARNIVAL @ Resorts World Genting
Imagine an inky black sky studded with pinpricks of stars, twinkling like diamonds against a satin background.  The strains of tuneful melodies drift in the breeze as the smell of luscious food wafts through the air.
On the left, exclamations of delight at the fun fair where someone has won a prize; on the right, the iconic fanfare that heralds the start of a blockbuster movie.
Movie under the stars
If this sounds like a fantastic night out, then Resorts World Genting's first-ever Starlight Carnival is exactly where you should be right now.
The Starlight Carnival is a unique open-air festival in a unique setting that will take place every Thursday, Friday and Saturday through 2 November 2019.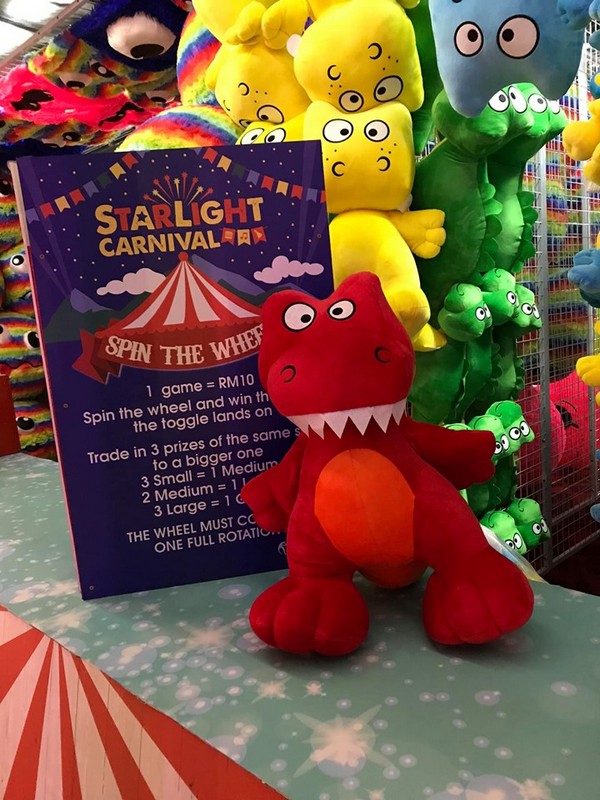 Featuring four key elements – movies, music, food and games – the Starlight Carnival brings together all the ingredients for a perfect time and sets it in a picture-perfect setting at the Century Lake Park.
"The Starlight Carnival is our way to creating an idyllic setting for an unforgettable evening," says Dato' Edward Holloway, Executive Vice President of Leisure & Hospitality. "We are in the tropics, so Malaysia's hot weather is not always conducive for open-air events. But here in Resorts World Genting, the weather is cool all year round, and this makes us the perfect place to hold a European-style al fresco carnival. We've worked very hard to put together a fantastic line-up of films, food and fun activities to provide hours of entertainment for a broad range of guests, from couples to families. So I truly hope that our guests will enjoy this special experience that we have created, so that they can look forward to the Starlight Carnivals to come."
Resort World Genting's First-Ever Starlight Carnival
The attractions at the Starlight Carnival are as varied as they are entertaining. At the Carnival Cinema, a red carpet of blockbuster movies – including A Star is Born, Chicago, Jersey Boys, Mamma Mia & Hairspray will play out on a supersized pop-up screen for guests to lay back on beanbags and cushions to enjoy.
Chill on beanbags while enjoying the movie under the stars 
The open-air 'Movie Under The Stars' will lend a new dimension to the atmosphere of the movie, where clouds could blow in during a mysterious scene or the chirping chorus of nocturnal animals elevates key scenes.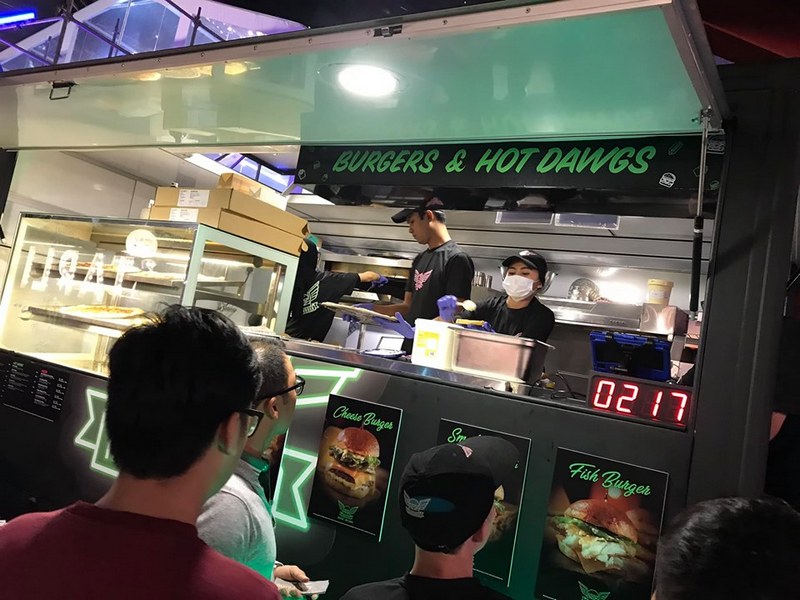 If hunger strikes, then grab a bite (or several) from one of the many gourmet food trucks and dining options scattered across the Carnival.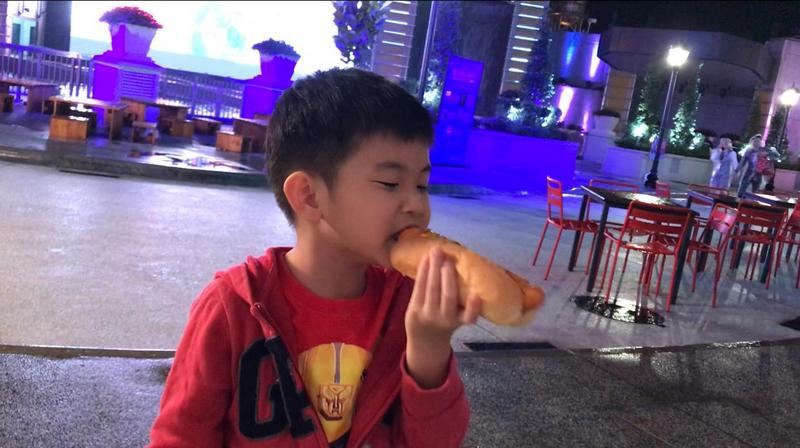 Hot dog from the food truck
While the food trucks serve up an unbeatable variety of snacks – from hot dogs to chocolates – Resorts World Genting will also be showcasing some of the latest additions to its F&B suite. Vibe dining restaurant FUHU by Zouk, which is part of the Zouk Genting complex, will be cooking up examples of its unique fusion cuisine, including FUHU spice tacos and FUHU duck essence porridge. Harry Ramsden brings London's beloved fish and chips to Malaysia, while the taste of Italy – pizzas, pastas and more – arrive in hearty servings at the Il Lago kiosk.
Nasi Lemak Ayam Berempah and Nasi Ayam from Cosmic Café 
Cosmic Café will offer local favourites like nasi ayam and mee bakso, while ice cream and mango-based drinks will be available from the La Cremeria tent and the Sjora truck.
From sunset onwards, the Starlight Carnival will also be a space filled with melodies. A talented line-up of musicians, including Aidan Soloist, VIBES, McBE Duo and Double Aze, will take to the pop-up Gazebo stage to provide the soundtrack and mood for the twilight fiesta. Sip on drinks to the gentle chords of acoustic music, because music is the inspiration, and the Starlight Carnival is the stage.
And what carnival would be complete some fun and challenging carnival games? So step right up, ladies and gentlemen, to test your luck and skills at a variety of game kiosks like shooting some basketballs at Shooting Star, spinning the wheel for luck at Milky Way Spin, a test of lobster pots at Asteroid Toss, cathartic pyramid smash at Topple Galaxies and skilfully hooking ducks at Pick A Star.
Hours of fun and a full merry night of challenge await at the Carnival Game Zone, as well as the chance to take home some cool prizes.
As October comes to a close, tis' the season to be scary. For its final weekend, the Starlight Carnival will be given a scary season makeover for a special Halloween Weekend. Expect the same fantastic combo of film, food, fiesta and fun as before, but with a new spooky veneer as the Starlight Carnival embraces Halloween with jack o'lanterns, zombies, cobwebs and all the other elements of a truly scary Halloween evening.
Eat, Drink And Be Merry At The Starlight Carnival Oktoberfest Hall
While the main Starlight Carnival promises a family-friendly atmosphere, guests who want to party a little bit harder also have a place to go. Because it is October and October is the time for Oktoberfest, the annual German funfair celebrates all things beer originating in Munich. Resorts World Genting will be presenting up its own version of a Bavarian festival at the Oktoberfest Hall, held at a separate area of the Carnival with its own set of food, drink and entertainment offerings.
The main feature will, of course, be beer. Up to 19 types of premium beers – from Carlsberg Special Brew to Brooklyn OPA, from Franzikaner Hefe to Connor's Stout Porter – will be served up in chilled glasses.
Beer is always best paired with food, so the Oktoberfest Hall will also come with its own food kiosks. Serving the best pairings to a cold mug of beer, hungry Oktoberfest celebrants can arrive at the kiosks to choose from truffle sausages, kimchi hot dogs, cheese beef burgers and spicy lamb burgers from Banger Hanger & Burgers, chicken wings topped with a variety of mouth-watering sauces at Extreme Wings and a fully-laden plate of cheesy nachos at Loaded Nachos.
The Oktoberfest Hall will also come with its own set of musical entertainment. Spanning genres from classic rock to modern dance, a variety of bands will take to the Oktoberfest Hall stage to rock the crowd and get everyone into the groove. Confirmed performers include Part III, Society of Souls, an Oompah Band and tribute bands to the Gypsy King, The Beatles and Queen. And for one evening only, Zouk Genting takes over the Oktoberfest Hall stage on 2 November 2019 in a celebration of dance music as Starlight Carnival presents the first-ever Resorts World Genting Zouk Live!
Starlight Carnival Details
The Starlight Carnival takes place every Thursday, Friday and Saturday from 10 October to 2 November 2019. The Halloween Weekend will run from 31 October to 2 November 2019, with the special event Starlight Carnival presents Zouk Live! on 2 November 2019.
Tickets are now available, priced at RM20 for General Admission with an RM4 processing fee, while children below 12 years old enter free of charge.
Special hotel packages are also available, combining entrance tickets to the Starlight Carnival with 2D1N stays at First World Hotel (RM246 nett, up to 2 pax) or Theme Park Hotel (RM628 nett, up to 4 pax).
Check out our videos for the STARLIGHT CARNIVAL as well as both Theme Park Hotel and First World Hotel:
Starlight Carnival, Century Lake Park at Resorts World Genting
Theme Park Hotel, Resorts World Genting
First World Hotel, Resorts World Genting
For more information, visit www.rwgenting.com or call +603 2718 1118.