Eyuzu Japanese Cuisine, Eastin Hotel Kuala Lumpur
This year we celebrated Ethan's 10th birthday with a Japanese buffet dinner at Eyuzu Japanese Cuisine, Eastin Hotel Kuala Lumpur.
It is our first time dining here.
We were seated in one of the private rooms in Eyuzu for better privacy since we are celebrating Ethan's birthday.
Our favourite appetiser, Crispy Salmon Skin. Delicious and crispy salmon skin crackling that got the boys wanting more.
Some of the main items are not featured in the buffet spread but they'll be made fresh and served hot to diners upon order. The waiting staffs will take our order once we are seated, get the kitchen to prepare it and serve it to us.
The Tempura and Eyuzu's signature Teapot Seafood Soup are two such items that are prepared fresh for diners.
Nothing beats having freshly prepared tempura delivered right to your table.
The Teapot Soup is not to be missed. Double-boiled seafood broth served in a teapot with a slice of lemon makes a refreshing and nutritious drink. We can't get enough of it.
A wide array of appetizers to satiate the Japanese in us.
Let me share with you some photos of our favourite items in the buffet. We love the buffet spread here as they focus on serving quality Japanese food instead of just going for quantity.
Marinated Jellyfish (Chuka Kurage)
Marinated Scallop (Chuka Hotate)
Marinated Baby Octopus (Idako)
Marinated Seaweed (Wakame)
Edamame (Green Soy Bean)
Japanese Egg Omelette
Tuna Salad
Assorted Sushi Rolls
Assorted sushi
Teppanyaki
Sashimi
Seared Tuna
Boiled Prawns
Fresh Raw Oysters
Unagi
Grilled Chicken Wings
Salmon Gratin
Oden
Garlic Fried Rice
Fried Udon
Cold and Hot Noodles
Black Sesame Balls
Red Bean with yuzu
Omochi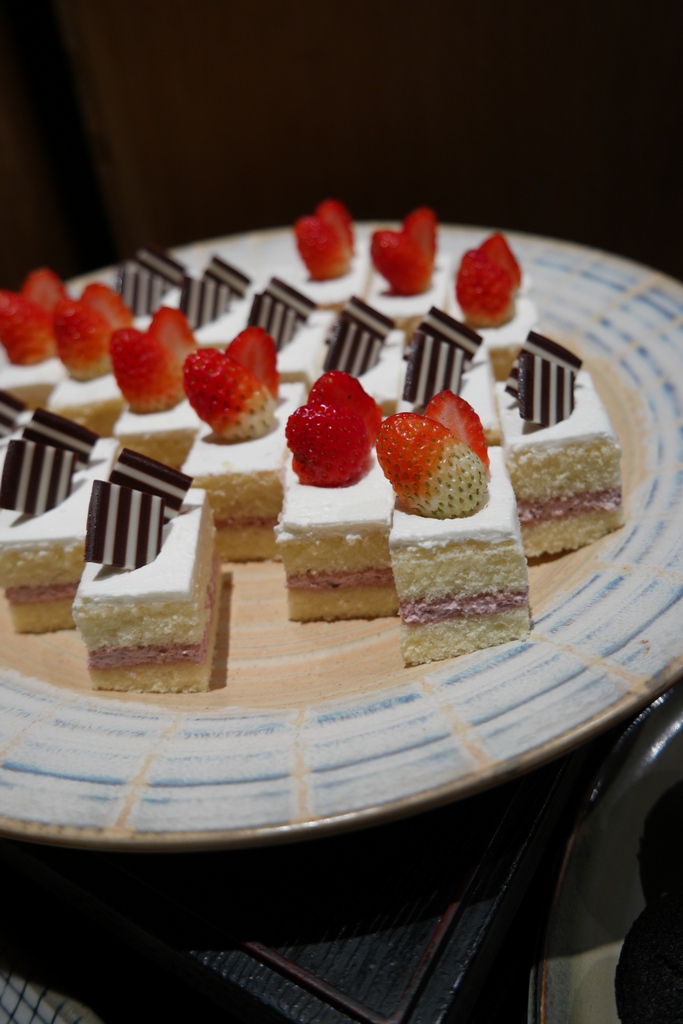 Beautiful cakes for dessert
Ice-cream
Condiments for shaved ice or toppings for the ice-cream
Ethan also received a complimentary sliced of Salted Caramel cake which happens to be the Cake of The Month. The boys love it so much that they finished it in an instant.
EYUZU JAPANESE CUISINE
SHUMATSU BUFFET DINNER
Saturdays & Sundays: 6.30pm – 10.00pm
RM118 nett (adult)
RM59 nett (child)
Phone: +60 3-7628 7368

Eyuzu Japanese Cuisine is having a promo for their buffet dinner on Sundays where for a table of 4 diners, 1 diner eats for FREE.
It means for every 3 paying adults, the 4th person eats for free. It is not applicable to us though as Ethan is not yet an adult 
If you are keen to see more of the buffet dinner, do watch this video: