DIY Minion Stationery Holder
During the long school holidays late last year, I held a craft lesson for some of Ethan's classmates at one of his classmate's parent's tuition centre. The kids made Minion pencil holder. 
Minion Pencil Holder using toilet paper roll and colored paper. 
Recently, I have some extra time so I decided to make one again. This time I used colored felt for a better finish. 
I get Ayden to help me glue the toilet paper roll onto a hard board. 
They glued three toilet paper rolls as they wanted to make one for themselves too. We have a pack of googly eyes but they are all too small for this project. We shall have to make our own minion eyes later. 
Cut the toilet paper roll from the hard board. The bottom should be covered as shown above. 
Cut yellow felt.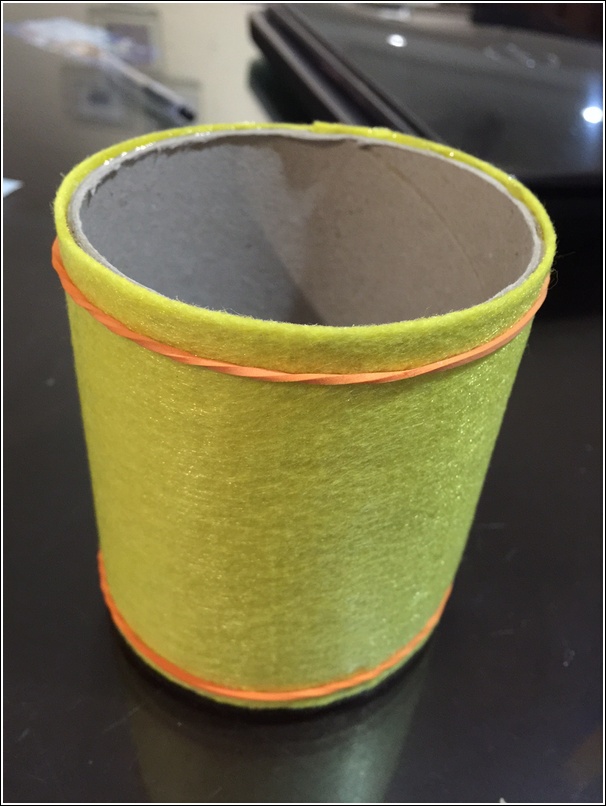 Glue to cover the entire toilet roll. I used rubber band to hold the felt in place while waiting for the glue to dry. 
While waiting for the glue to dry, cut the blue felt and paste. 
I used a slimmer toilet paper roll, with white paper and black felt for the minion eyes and goggle strap.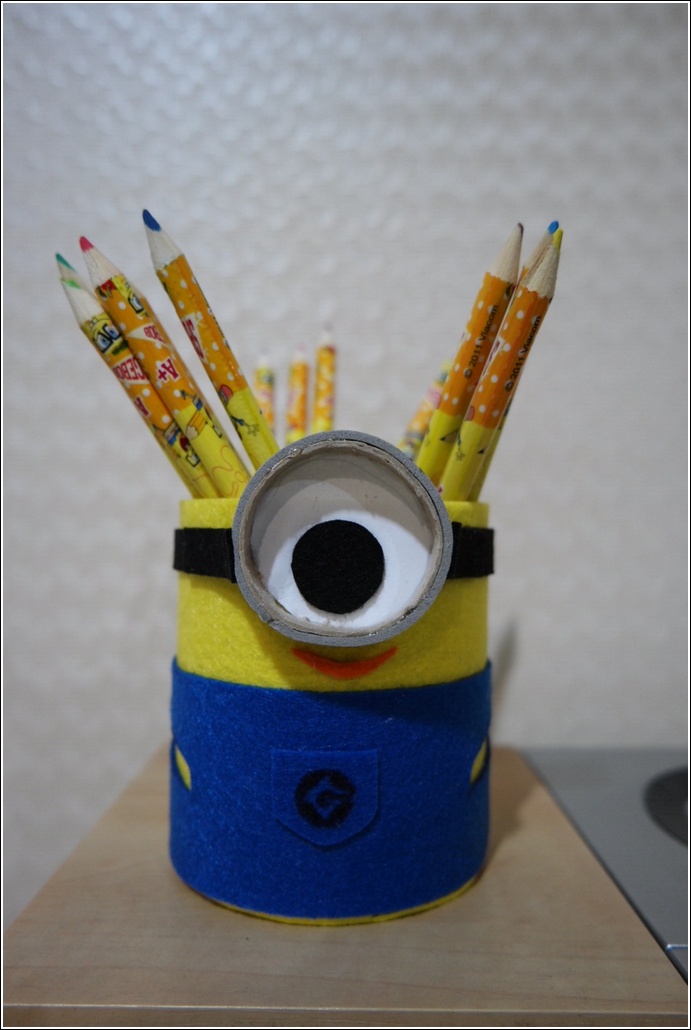 The end result is this one eyed minion stationery holder. Cute tak? :D