Quick and Easy Chicken Rice
Ethan has been talking so much about Jurassic World as most of his friends in school have watched it in the cinema. With his exams all done and over with, we decided to bring him for a movie treat last weekend. 

My boys and I before the movie start. Am so glad that Ayden sat through the entire movie this time. During our last movie outing, that boy ran out halfway through making me miss out on the ending of the show. 
Anyway, we went grocery shopping after the movie and by the time we wanted to have dinner, it was already close to breaking of fast so most if not all of the eateries are packed. I decided to quickly go home and prepare a quick dinner while the kids take their shower. 
I brown some crushed garlic and ginger in hot oil and boil them together with the white rice. I added raisins too because the kids love it.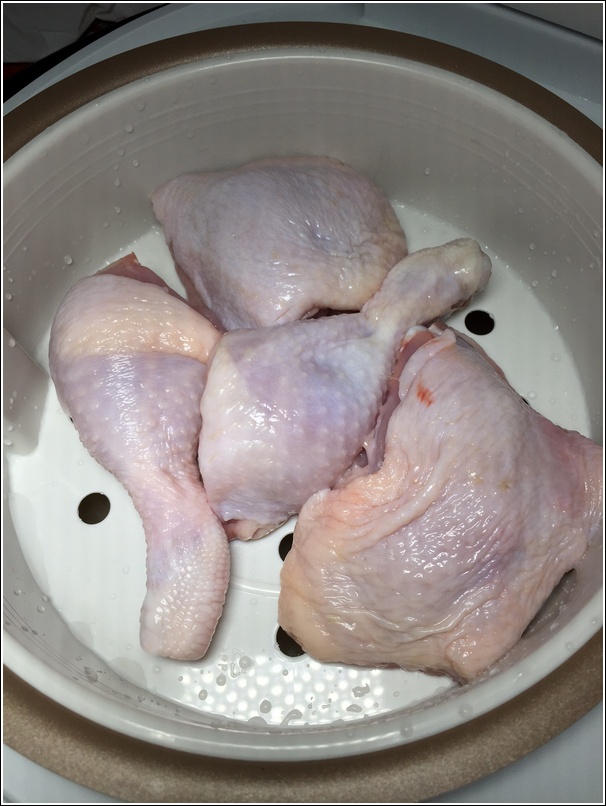 I rubbed salt on the chicken and placed them onto the steaming tray and cook together with the rice. 
Half way through I added some corns.
While waiting for the rice and chicken to cook, I fry some french beans. By the time Darling is done bathing the boys, dinner is also ready. 
Our quick and healthy dinner. I'm surprised how tasty the chicken and rice are. I guess the chicken retains its flavour while the 'juice' that dripped out of the chicken makes the rice tastier being cooked this way. Can lah, next time can cook this way again :D 
Related Posts
//

//

//

//

//

//

//

//

//

//

//

//

//

//

//

//