Tony Roma's Crave the Kick
Last Monday when most of the city folks are preparing to balik kampung for the Chinese New Year, Sid invited us for dinner over at Tony Roma's to try out their latest promotion – Crave the Kick that is happening from 16th February to 29th March 2015. 


Pina Colada (RM13.90 each)
As soon as we are seated, we ordered our drinks. Instead of ordering the usual designated drinks at TR, we specifically ordered their Pina Colada as this is their special pairings for the promotion. Darling had the Pina Mango Swirl while mine was the Pina Strawberry Swirl.
Pina colada is basically a sweet cocktail made with rum, cream of coconut and pineapple juice but the ones here at Tony Roma's are alcohol free so the kids can have it too. Though they are without rum, they are still as irresistibly good. A mixture of pineapply juice, coconut and mango or strawberry, this cocktail evokes the thought of paradise with every sip. Ooh la la…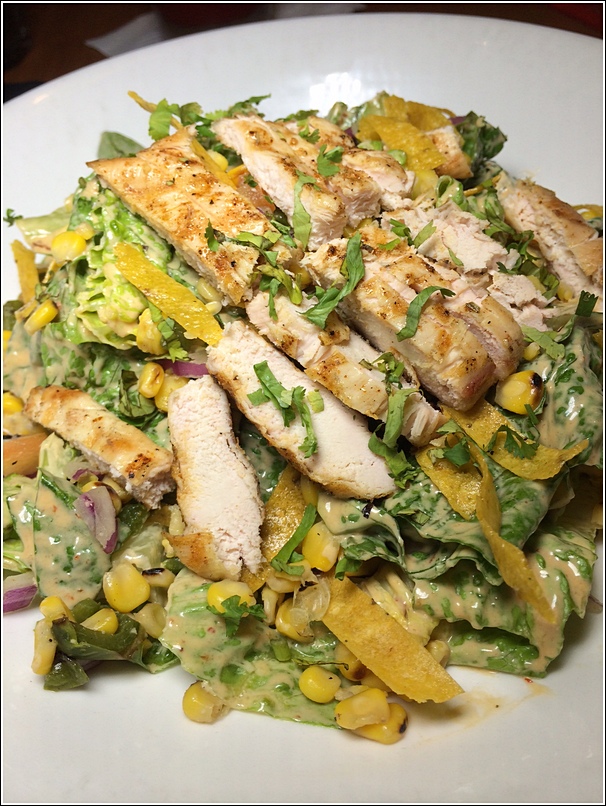 Chipotle Caesar Salad (RM23.90)
Chipotle simply means 'smoked chili' used mainly in Mexican cuisine. It is usually used as salad dressing as well as for meat marinade. The chipotle caesar salad here at TR packs a punch and is not your ordinary mild and bland salad. I love the cheesy yet nothing short of spicy dressing. The only thing is it might not go well with kids but it's okay as they have a whole lot of other kids friendly dishes here too.
Kickin' Shrimp (RM28.90)
I am very impressed with this. There are at least 20 shrimps in there. I'll just order this on my next visit as I simply love their tender shrimps fried to a crispy golden brown and tossed in a spicy, creamy sauce giving a burstful of flavor with each bite.
Salmon & Chipotle Garlic Shrimp (RM55.90)
Seafood artistry done to perfection with this fire-grilled salmon topped with tender shrimp sauteed in chipotle garlic butter. Served with rice and their broccoli is just the way I like them to be; simple and clean.
Filet Medallions & Smoky Apple Beef Ribs Combo (RM75.90)
This is good for sharing. Two perfectly prepared juicy filet medallions topped with BBQ onions and two bountiful tender beef ribs glazed with smoky apple bbq sauce, served with mashed potatoes and broccoli.
This is too much for me as I've filled up my tummy with lots of shrimps earlier. I need a partner to share this with but too bad Darling doesn't eat beef. Anybody wanna share with me? I'll bring you along on my next visit so you can help me eat the mashed potatoes :P
Last but not least, we had dessert. This is not in their promotion menu but we just had to have it because somebody has a sweet tooth.
Dessert Trio (RM23.90)
Three mini desserts – Shortcake with fresh strawberry sauce, red velvet cake and strawberry cheesecake. On its own they are priced RM9.90 each but together, they are only RM23.90 for all three. We had this for all to share that evening.
What I really like about Tony Roma's besides their food is the ambiance. It is really spacious in there and they have activities for kids on their kids menu.
Ethan was given this kids menu and when he opened it, there are several activities such as Snake and Ladder, Maze, Word Game and more to keep him occupied while waiting for the food.
He ended up so busy with the activities that he doesn't even realized we have come to the end of our meal.
I'll definitely be back for their Kickin' Shrimp and Pina Colada. Those two are my perfect pairings. I also like their signature beef ribs but I need a beef eating partner for that :D
Related Posts
//

//

//

//

//

//

//
//
//