What to do during the haze
I think we've never experienced haze as terrible as we did the past few days. 
With majority of schools closed due to the haze, we still send Ethan to kindy as usual the past two days as his school is a corner lot house with full air-conditioned and is operating as usual minus the outdoor activities.
Today, Ethan was supposed to go for his BaoBei class too in the evening but he told us that he doesn't feel like going as he is feeling rather weak. I don't know to believe him or not. Initially I forced him to shower and get ready for class but he kept lying down on the mattress and refused to budge that I suspect something might not be right. I checked his temperature and thank goodness it was still normal. Darling told me that maybe the haze has taken a toll on Ethan and we should just let him stay home for today. Finally I decided to let him stay home when he promised me that he is not lying when he says that he is feeling tired. 
So what do we do now that we have the entire evening to ourselves? Having ME as his mother, of course we did some art and craft :) We did some cut and paste art. I draw, he cuts and pastes :)
Ethan loves vehicles so he was extremely happy when we did this Fire Truck cut and paste artwork using colored paper.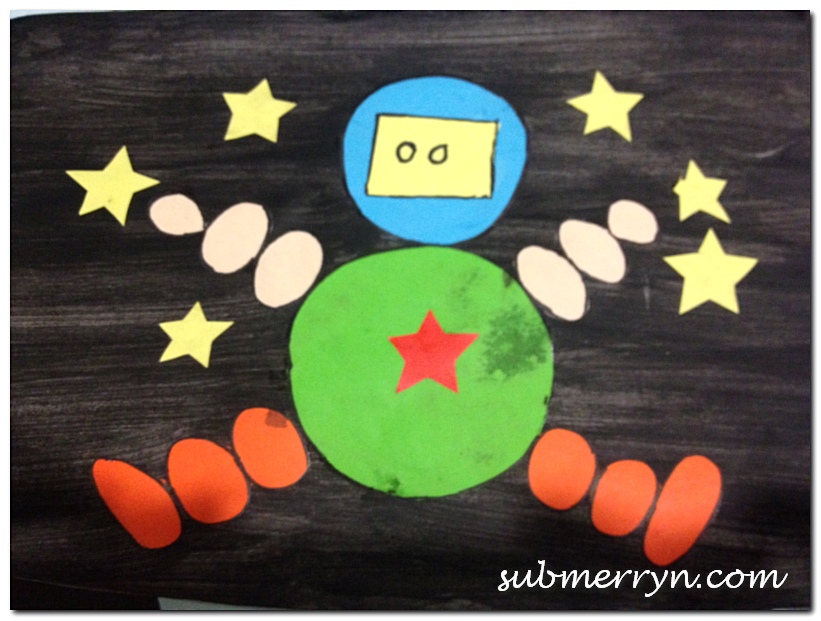 He has also recently learned about space and the milky way in school so he was very delighted to make this cut and paste Spaceman. 
I also make sure he drinks a lot of water during this hazy spell. When he is home, I gave him some fruit infused water to drink.
Simple, healthy and refreshing drink.
Ethan doesn't take fruit nor drink fruit juice so fruit infused water is the perfect alternative. 
I make sure he finished the entire bottle of fruit infused water and he DID! 
This evening, it finally pours. Never before did we welcome the rain with so much happiness as we did today! The air is visibly clearer after the rain but let's hope that it will remain clear tomorrow. 
Tonight, I can finally leave the door ajar a little and let the cool breeze in… 
//
//
//

//

//
//
//
//
//
//
//
//
//
//
//
//
//