Ayam Masak O
It's Valentine's Day today. How was your day? Did you even celebrate it? Where did you go for dinner? As for me, I spent Valentine's day dishing out Ethan's favourite food :D It's no secret Ethan and I love soup A LOT so today, I made him this soup – Ayam Masak O.
I remember when I was younger I super love this soup. My mother boils this often and it's so delicious all I need is just soup to go with the steamed white rice and I'm a happy girl!
My mother taught me how to boil this soup when I left home to college decades ago. I boiled this soup when I was lonely or homesick and it gave me comfort back then. Ethan loves it as much as I do. The best part about this soup is how SIMPLE it is to cook this.
Pound garlic and ginger.
Since it's Valentine's Day we shall use heart shaped ginger kay? :D
Heat oil and brown garlic, ginger and minced bean paste.

Once fragrant, add water.
When the soup comes to a boil, add potatoes. Let boil again.
Add chicken. Season to taste.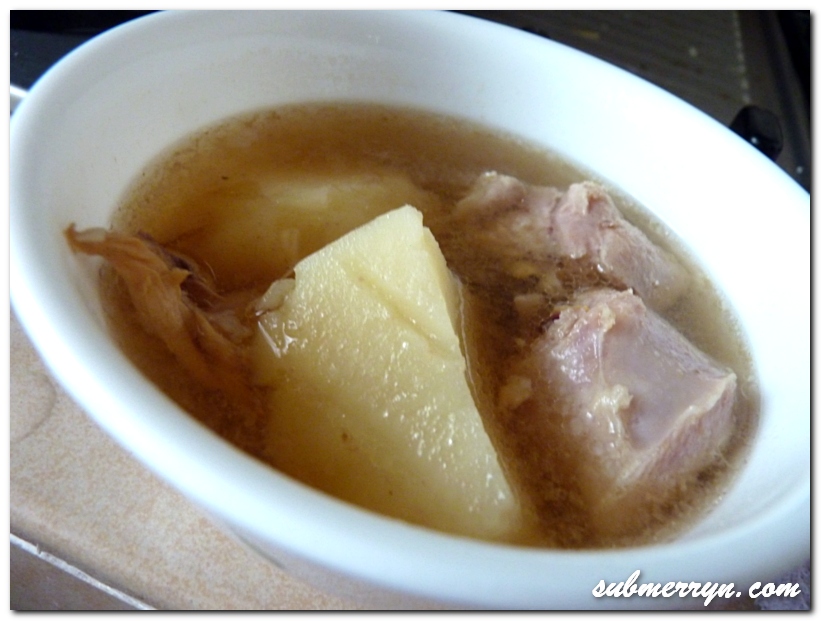 A hot bowl of Ayam Masak O for lunch and dinner.
You can find this dish in most Nyonya restaurants out there but now that you know how simple it is to cook this, why not boil it yourself? :)
Updated on the 12 March 2017 with a video:
Related Posts
//
//
//
//
//
//
//
//
//
//
//

//

//
//
//
//
//
//
//
//
//
//
//
//

//