Fairy Lights Trees in KL City Centre
We were in KL for dinner today and on our way home, we saw these beautifully lit up trees along Jalan Ampang. 
I am quite impressed. The streets look quite magical with these trees beautifully wrapped in fairy lights. 
Can you see the difference? Two shades of lights are used – white and golden. The first picture is with golden fairy lights while the second picture is with white fairy lights. 
Nice isn't it?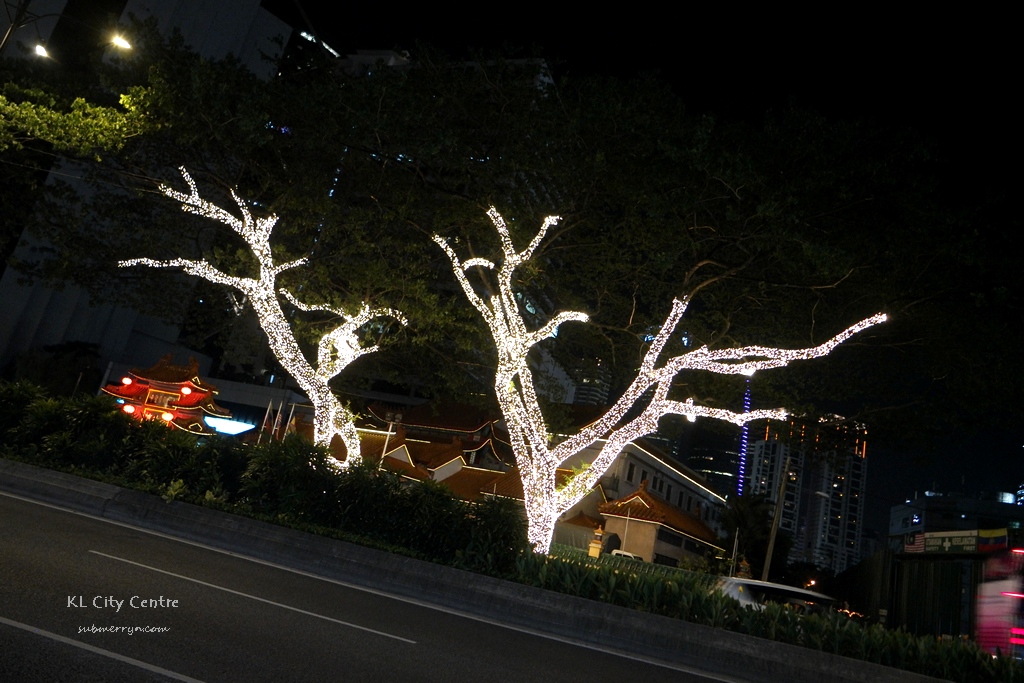 Can you spot the temple?
With Menara Maxis and KLCC as the backdrop. 
Driving along the streets in the city is quite pleasant with these beautiful sights I must say but then again, I don't drive. I am always the lady boss sitting at the back with my phone ever ready to take pictures of anything interesting in sight such as these lit up trees so I can share with you all, my lovely readers