Suspension Bridge @ Sunway Lagoon Amusement Park
We are regular visitors to Sunway Lagoon Amusement Park as my family has the annual pass but we have never stepped foot on their Suspension Bridge until today. 
We finally found the courage to walk on Malaysia's Longest Pedestrian Suspension Bridge at Sunway Lagoon today. 
It was a breeze initially as we walked on solid wood but as we continued further …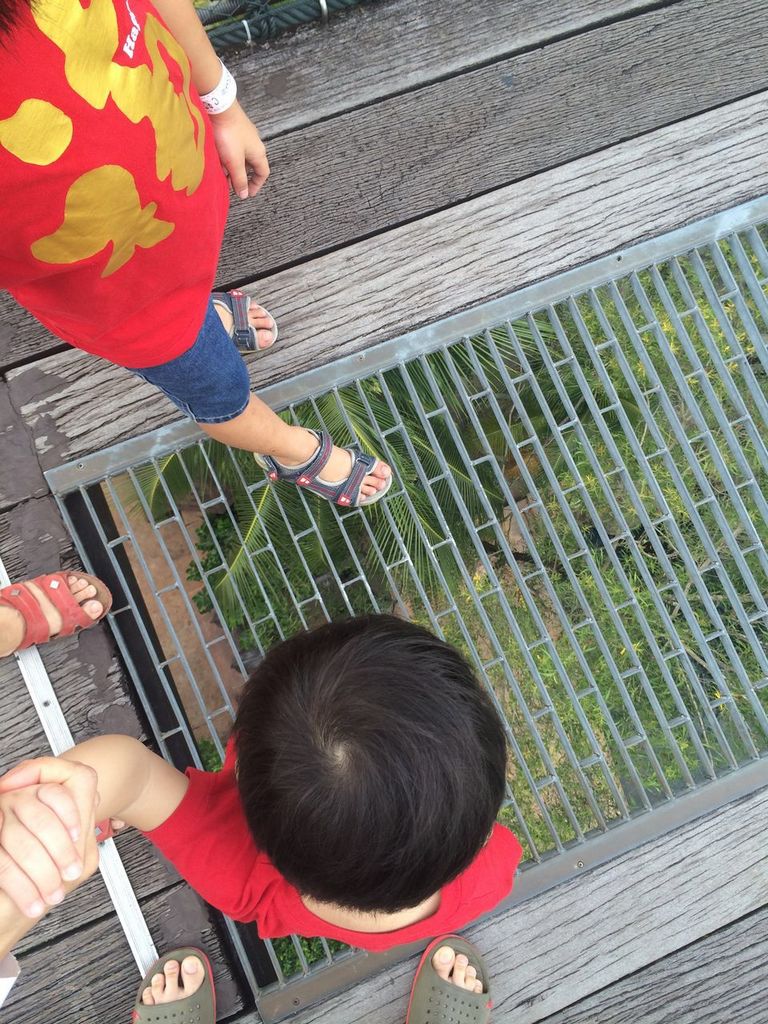 we can see through the bridge! My heart dropped when I looked down *sweat*
It got scarier when we walked through the water park. We can see people swimming beneath us. 
This is a suspension bridge we are talking about. It will shake with every step you take and when you are this high and already mid way through the bridge but got cold feet, you are kind of stuck. I did not know to continue ahead or turn around to the starting point but ended up marching on to the other side, all 428m of it.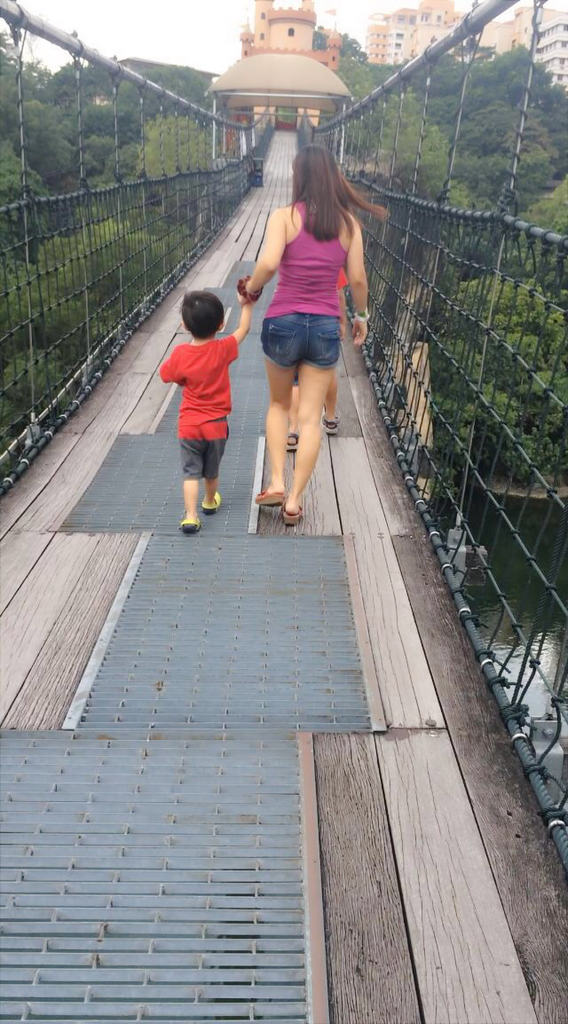 I never expected myself to be so chicken on this bridge. See I was 'cheating' and walking on the wood while Ayden walked on the metal grid.
I always thought of myself to be someone adventurous but being up here on this shaky bridge looking down, I can feel my heart doing a bungee jump into the pool. Oh yeah, talking about bungee jump, we actually saw a man doing it right in front of us as we walked through this bridge 
It is scary to even try taking pictures as I was so afraid I will drop the phone. I did not bring my camera. In fact I did not even bring my phone. I used Darling's phone to take pictures and he kept telling me to PLEASE hold onto it properly or risk it falling down through the gap 
Actually, the view from the bridge is breathtaking. We did stop for a breather (with me still holding onto the railings nervously) to look around us. The funny thing is, both the boys have no trouble walking on. Ethan got a little nervous but Ayden walked on like a brave little soldier. He even laughed at us saying, "Mummy, Daddy and Korkor are afraid but Ayden is not". Chis…