Our First Time Bowling Together
My first time bowling was back in college days. My brother-in-law would bring me bowling whenever he had the free time. I remember breaking my fingernails the first time I bowled as I wasn't aware we are not supposed to have long fingernails to bowl. It was quite a painful experience :(
I never go bowling with Darling during our courting days. I don't even know he can bowl! Haha :P
During the school holidays back in June, we spent 4 days up in Genting and one of the things we did up there was bowling. It was our very first time bowling together as a family. 

Getting our bowling shoes. We had to leave a side of our shoe with them as security so that we wont run off with their bowling shoes. 
Ethan, Darling and I nicely tucked in our bowling shoes. No bowling shoes for Ayden though :P
It was Ethan's first time bowling. It wasn't as easy as he thought it would be. He used the lightest ball No. 7. I used that ball too. I was so afraid he might break a finger or two looking at the way he tossed the ball >_<
19 years since my last bowling outing. How time flies. I'm feeling really old now…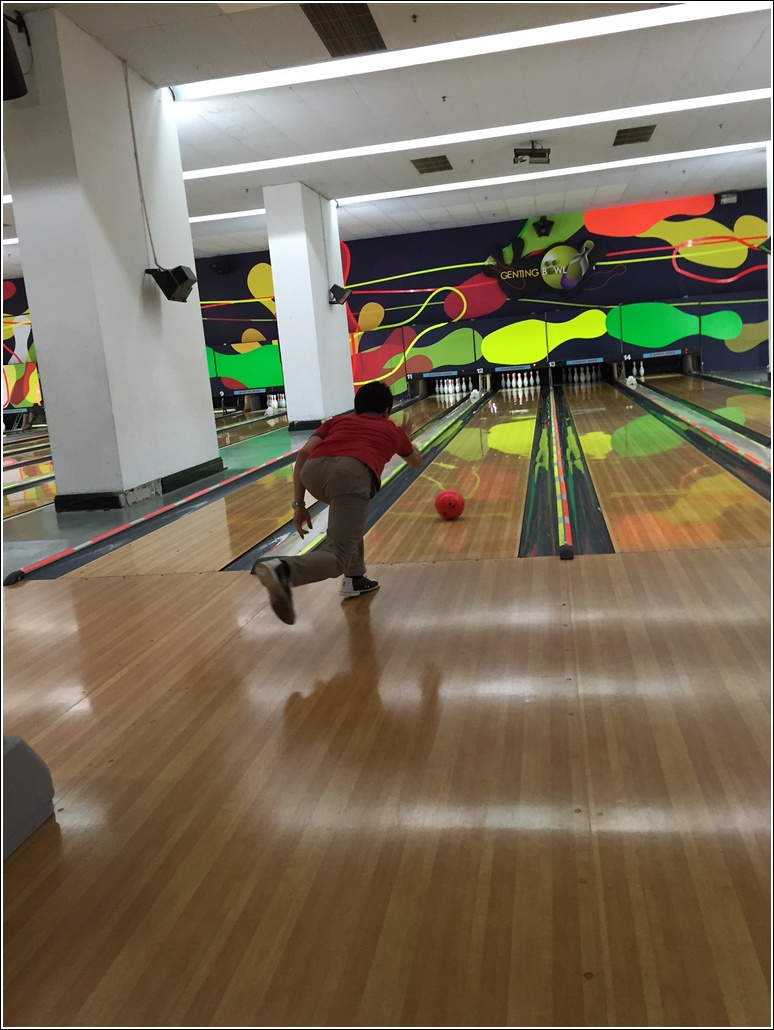 Fuh, Darling can bowl! Tak sangka you! 
Ayden bowled too..
Weee… not bad! Haha. 
Ooops… where's the ball? Masuk longkang dah… 
It was an enjoyable experience, spending time with the boys bowling away though Ethan complained of sore arms at the end of the day. But when asked if he would like to go bowling again, his answer is an immediate YES! 
Related Posts
//

//

//

//

//

//

//

//

//

//
//
//
//
//