How To Cut Baby's Hair
Ayden was born with a lot of hair just like his korkor Ethan. And just like his big brother, we did not shave their hair off during their fullmoon celebration. For Ethan, we brought him to my hairdresser to get his very first hair cut and it was such a horrifying experience with him 'eating' much hair!
That's why with Ayden, I decided to cut his hair myself. Last week, while he was 'milk drunk' I quickly took a pair of scissors and started snipping. Actually it's best to cut baby's hair when they are asleep as babies moved the least when they are sleeping. But to me when the baby is sleeping is the most precious time as I rushed to complete house chores then so I use the time when Ayden is 'milk drunk' to quickly finish off this task.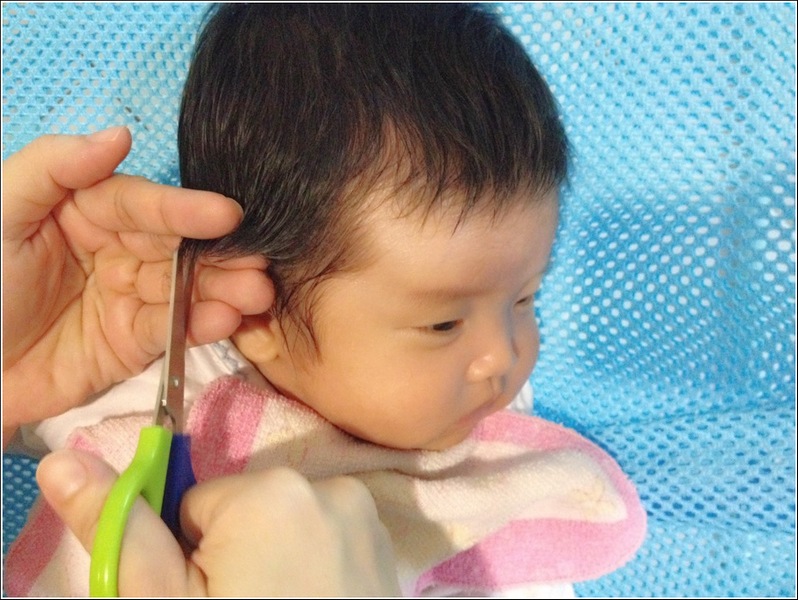 Half asleep, he is not very aware of what is going on around him. I grabbed his hair between my two fingers and started snipping. That way, I won't accidentally graze his scalp or ear in case he suddenly moves.
That's quite a lot of hair I snipped off.
Gave him a bath after the haircut and he looked much 'rounder' with shorter hair! My little ball Ayden. Looking at his expression I don't think he loves his new hairstyle. Haha!
//

//

//

//

//

//

//

//

//

//

//

//

//

//

//

//

//
//