How to make Halloween Paper Pumpkin

Halloween is approaching fast and this year we saw it getting more and more commercialized. Every where we go there are 'Halloween special promotions' going on but let's get back to basic and DIY some Halloween decor shall we? It doesn't cost a bomb and all we need is paper and thread. 

Cute Halloween Paper Pumpkin
Cut out about 20-22 strips from orange construction paper. Punch a hole on both ends for each and every strip.
Put a thread through one side of the strips.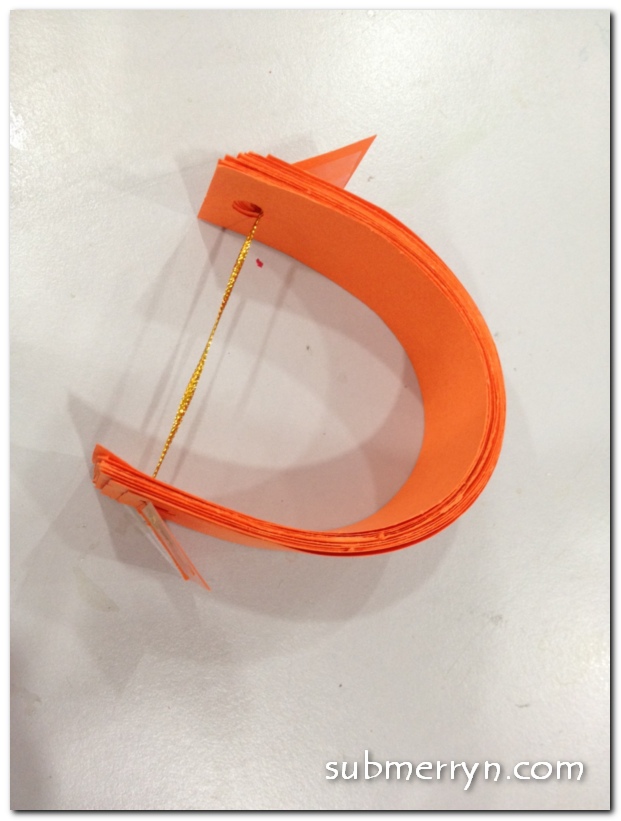 Secure the thread on the other end, creating a curve out of those strips. 
Gently spread open the strips to make a full pumpkin.
 Cut out eyes, nose and mouth out of black construction paper and paste. The paper pumpkin is done :)
Here's another Halloween craft idea – Ghost Lollipops. Watch this tutorial video to learn how to make them:
Related Posts
//

//

//
//
//
//
//
//
//
//
//
//
//