Diaper explosion!
I was spring cleaning my house today. I looked through Ethan's old clothes, his sheets, curtains and more and dumped them into the washing machine to give them a rinse before putting them away or maybe letting those pre-loved items go. NEVER did I imagine when the washing machine sings its usual tune signalling that my laundry is done, I'll be facing the BIGGEST mess ever! 
I was greeted with THIS!

Gel-like substance flowing out of the catchment net. What the heck was that?!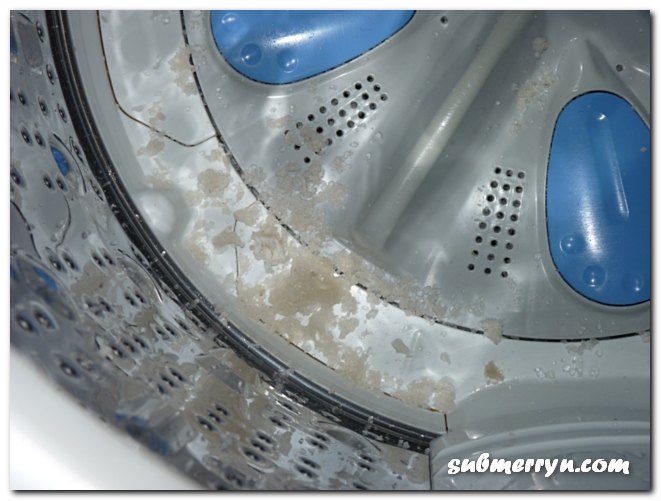 Took out the laundry to see further mess in the washing machine! @_@ Apa nih??!!
I went through the laundry ONE by ONE to see what is going on. My laundry are covered with gels, I had to shake each and every one of them! :(
And then I found THIS: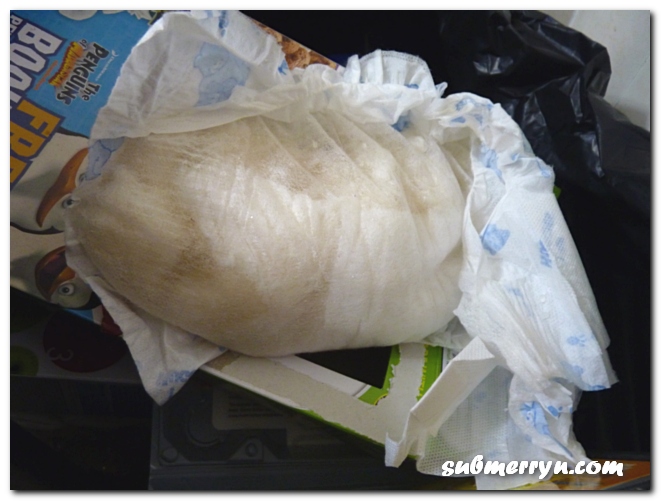 Basket! You don't know how MUCH I wanted to CURSE and SWEAR that time! How in the world this diaper ended up in the washing machine?
Ethan has been diaper-free since like 2 years old yet I still have a few diapers left though he is FIVE now. As I was spring cleaning today, I just chucked those diapers aside while I do my laundry. I still can't figure out how this one blardy diaper ended up in the machine but it has caused such massive mess that I had to wash everything a couple of times again! >_<
As for the diaper, you can see that it has absorbed MAXIMUM moisture and EXPLODED!  BENCI-NYE AKU!!!!!!!!
//
//
//
//
//
//
//
//
//
//
//
//
//
//
//
//
//
//