Permohonan Penempatan Murid Warganegara Tahun 1
APPLICATION FOR YEAR ONE STUDENT PLACEMENT
It's that BIG time of our lives for mothers with kids born in the year 2007. The time is here for us to register our kid for Primary ONE! How time flies! I have not even registered Ethan for kindergarten but here I am struggling to find THAT SCHOOL for Year ONE! >_<
For folks in Selangor, we have to register ONLINE first, print all relevant documents AND submit them to the school of our choice come 1st March 2012.
Here's how you register ONLINE.
Step 1
Go to www.moe.gov.my/jpn
In my case, it is www.moe.gov.my/jpnselangor
Step 2
Click on Pendaftaran Tahun Satu 2012-2013
Step 3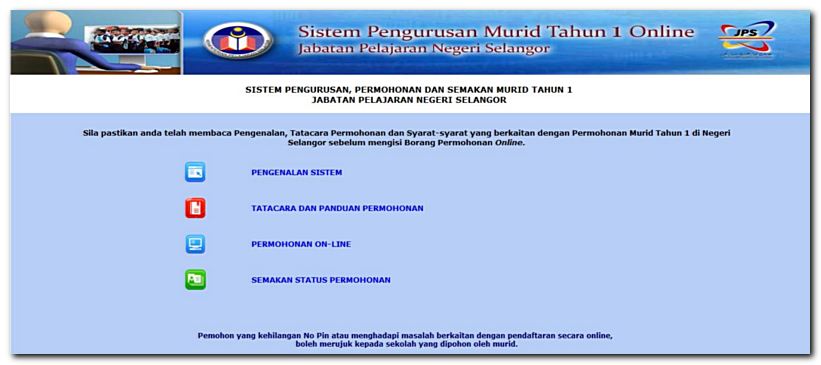 Click on Pengenalan Sistem and read through.
Step 4
Click on Tatacara dan Panduan Permohonan and read through again.
Step 5
Fill in the form. I was baffled a bit as I can't find Petaling Jaya in the list. After numerous tries, I found the school of our choice under Petaling Utama >_<
Step 6
Print out the information with the pin number and relevant details AND the check list.
Step 7
Get the relevant documents in the check list ready and bring to the specified school from 1 March 2012 to end April 2012.
Step 8
Do bring along the original and a photocopy of
* surat beranak (birth cert)
* Kad pengenalan ibubapa (IC)
* bil air/electric/S&P (water and electric bill/Sale & Purchase agreement/Rental agreement)
* Dua keping sampul surat beralamat sendiri dan setem RM1.00 pada setiap satu sampul surat (2 pcs self-addressed envelope and RM1.00 stamp on EACH of the envelope)
1 March is this coming Thursday yo! If you have not decided which school to send your kids…. start panicking NOW!!!!!!!!!!!!!!!!!
//
//

//

//
//

//

//

//

//

//

//
//
//

//

//
//
//

//

//
//

//

//
//
//
//

//

//
//

//

//