Amari SPICE Penang
There's a newly opened hotel in Penang called Amari SPICE.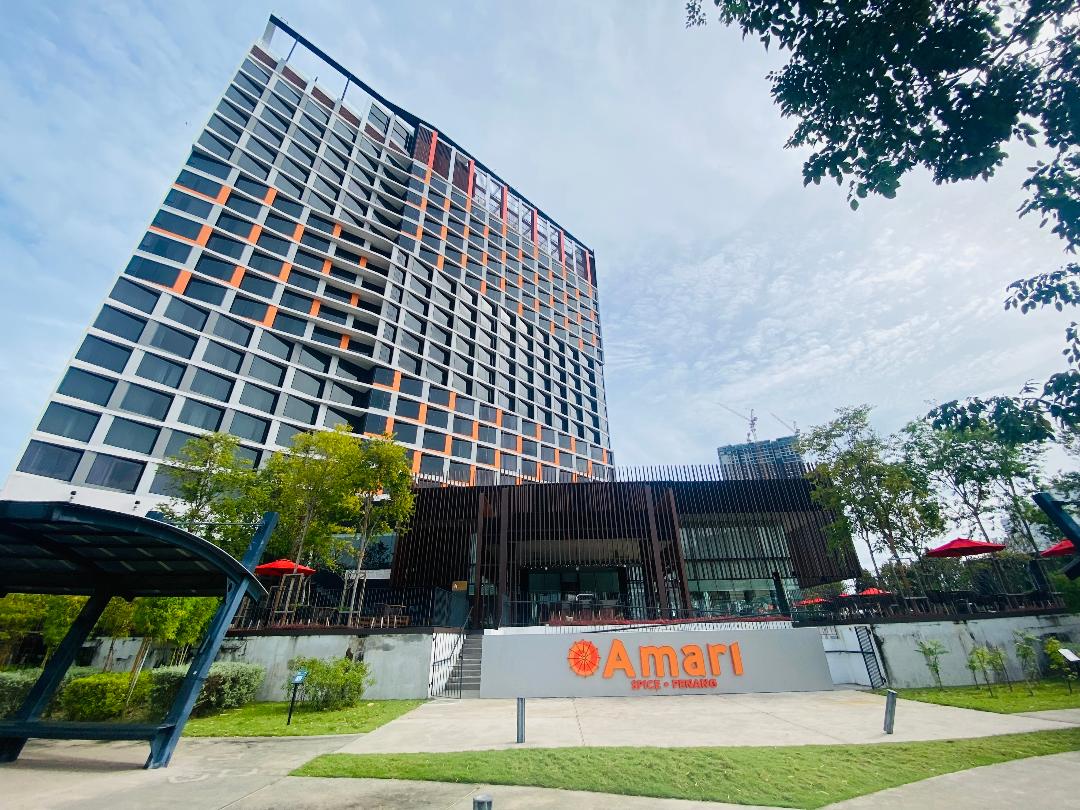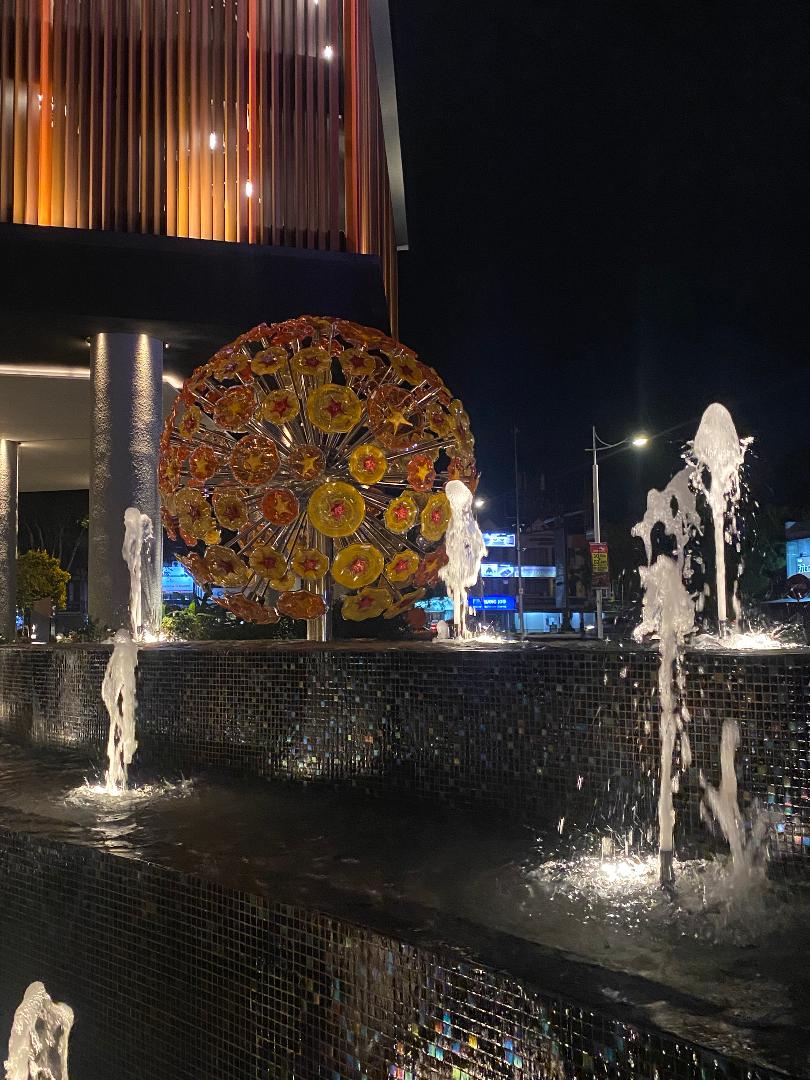 AMARI SPICE PENANG
No.2, Persiaran Mahsuri,
Bayan Lepas,
11900 Penang
amari.com/penang
FB & IG: amarispicepenang
If you know me, you'd know that I love exploring everything new so when the hubby decided to bring us to Penang for the school holidays, the first hotel that comes to mind is obviously Amari Spice.
LOCATION
Situated at Bayan Lepas, Amari SPICE is only 5km drive away from Penang International Airport. For those driving here, use the second bridge as it is nearer to this hotel. Amari Spice is also located at the centre of Penang's Central Business District also known as Penang's Golden Triangle. Not only that, the hotel is also directly connected to the SPICE Convention Centre.
PARKING
Parking is complementary at their basement parking. There are ample of parking space available during our stay.
LOBBY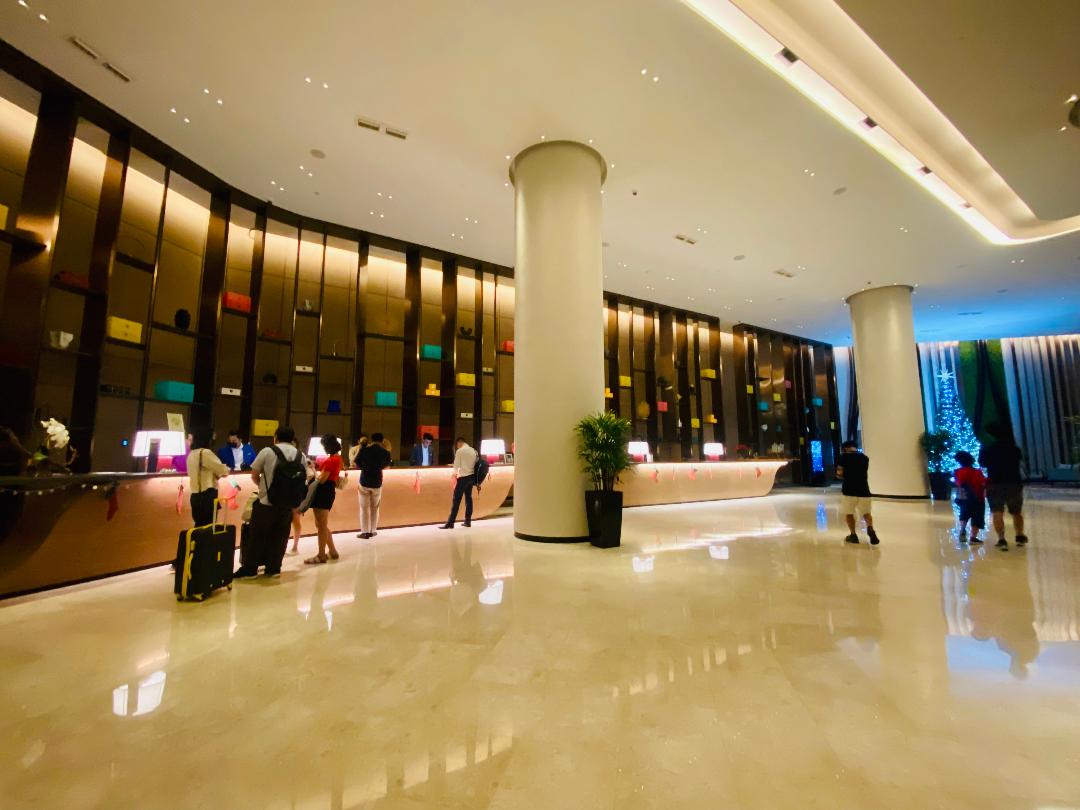 Welcome drinks and complementary snacks (dried fruits) are available at the lobby. Fresh green apples are also readily available for guests at the lobby, gym as well as the pool area.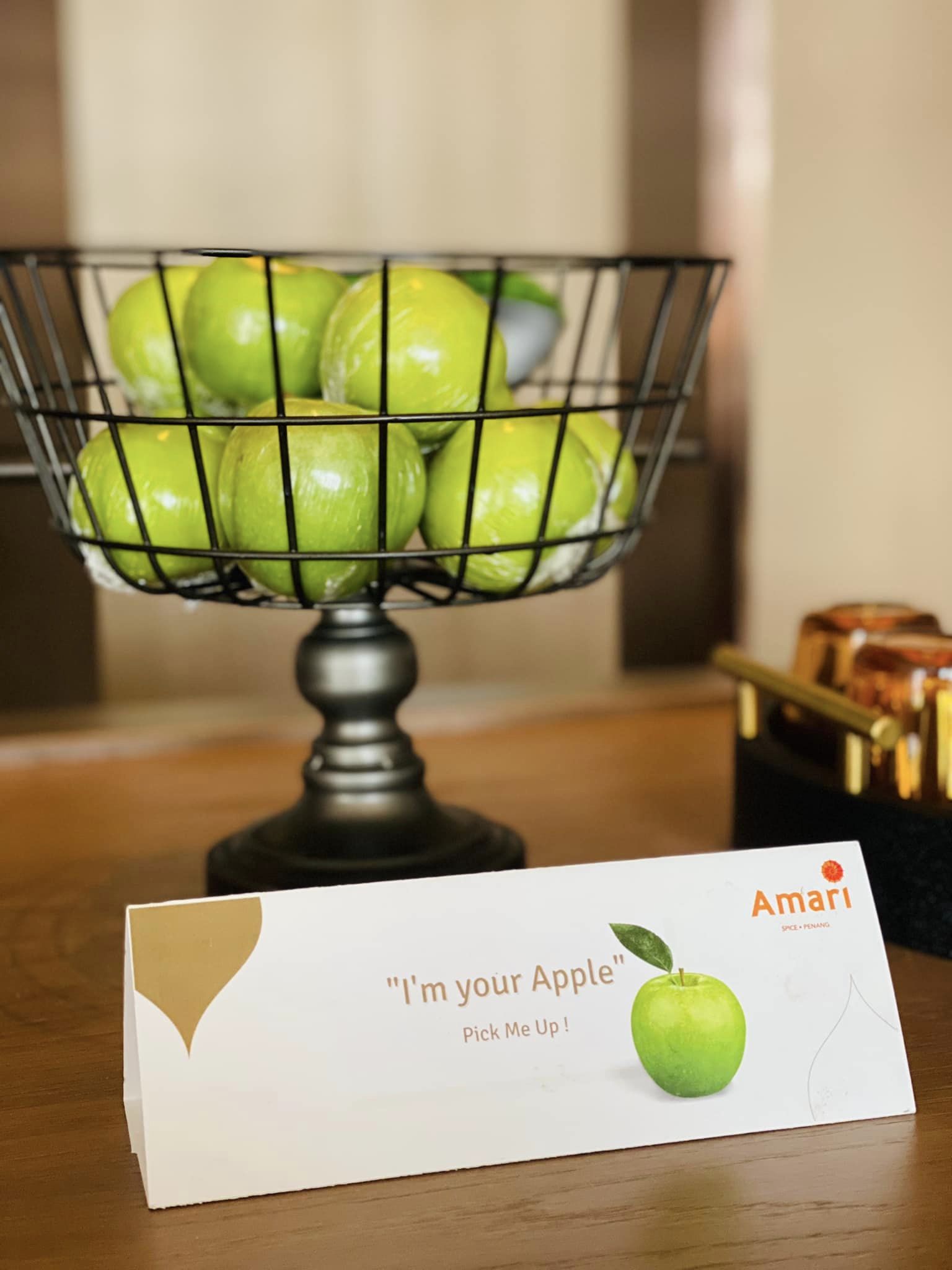 An apple a day keeps the doctor away. Here at Amari Spice, we will never run out of apples as they are readily available at the lobby, gym as well as the pool area.
ROOMS
We took two connecting rooms for our trip this time. Each room comes with a smart TV equipped with a soundbar and high-speed WIFI connectivity much to the teenager's delight. He and his music can never part.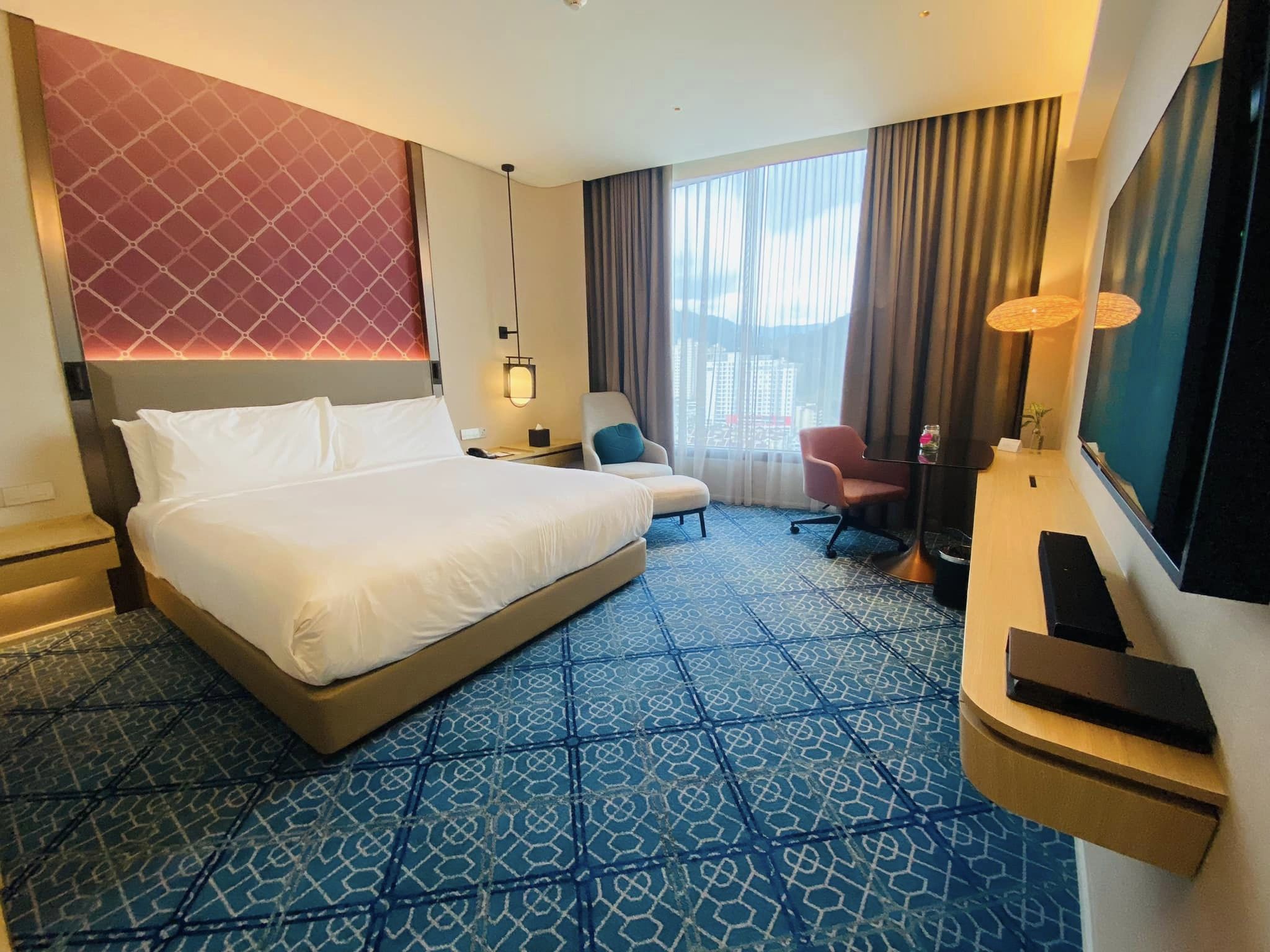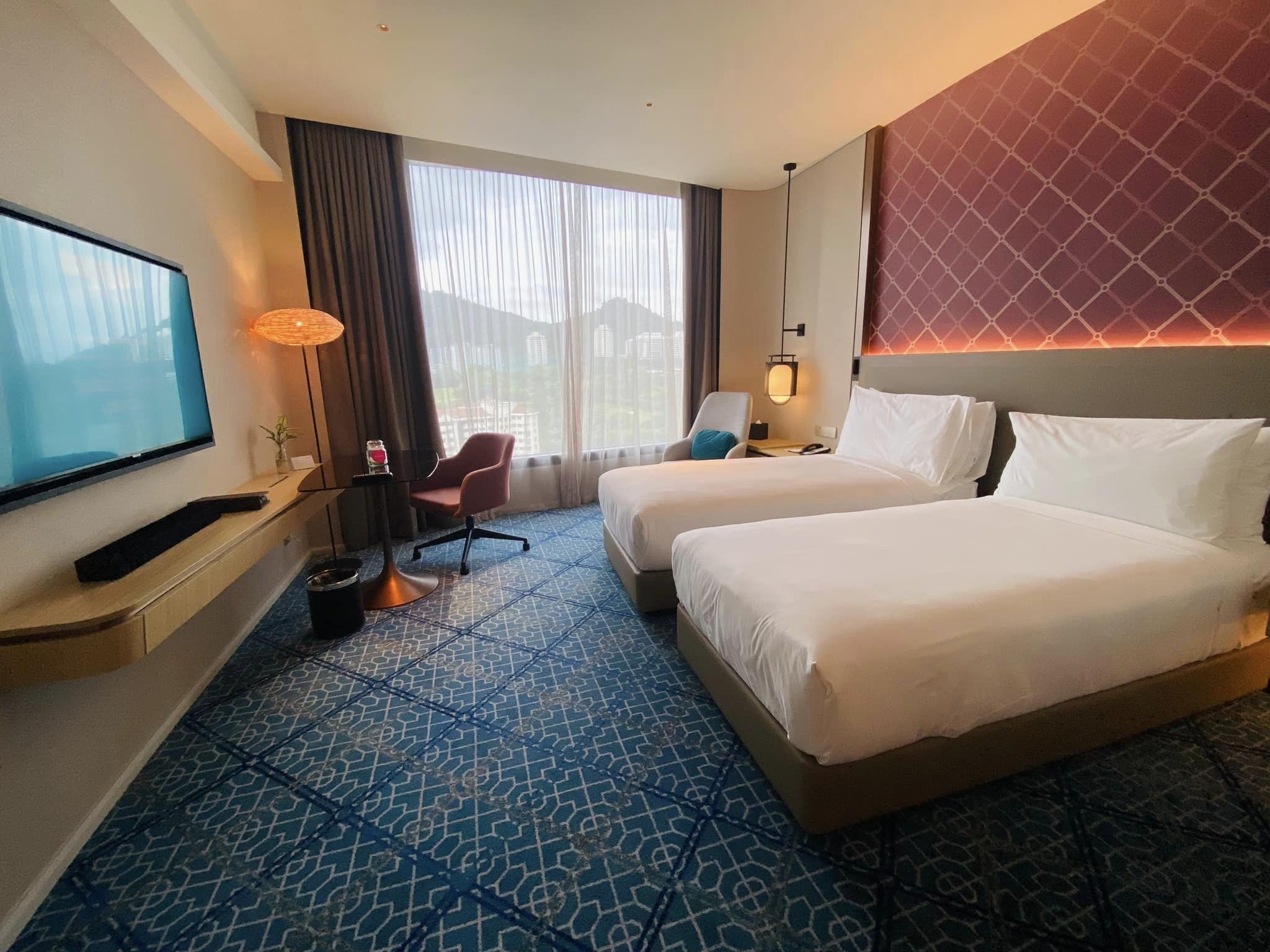 Let's face it, people in general love anything complementary and I think I've mentioned so many complementary stuffs above ie parking, welcome drinks, snacks and apples but that's not all, there's also a jar of complementary nutmeg candy in each room.
Random trivia:
Other than durian, nutmeg (although not native to Malaysia) is a prized produce of Penang island. Nutmeg trees were heavily cultivated in Penang in the late 18th century by the British as a way to expand their lucrative spice trade. It is the only place in Malaysia where nutmeg trees can produce fruit that will later be harvested, shelled, dried and grounded into spice. 
AMENITIES
Our stay is made comfortable with complete amenities provided. These include toiletries, bathrobe, hairdryer, ironing board, bedroom slippers, body weighing scale and coffee making machine.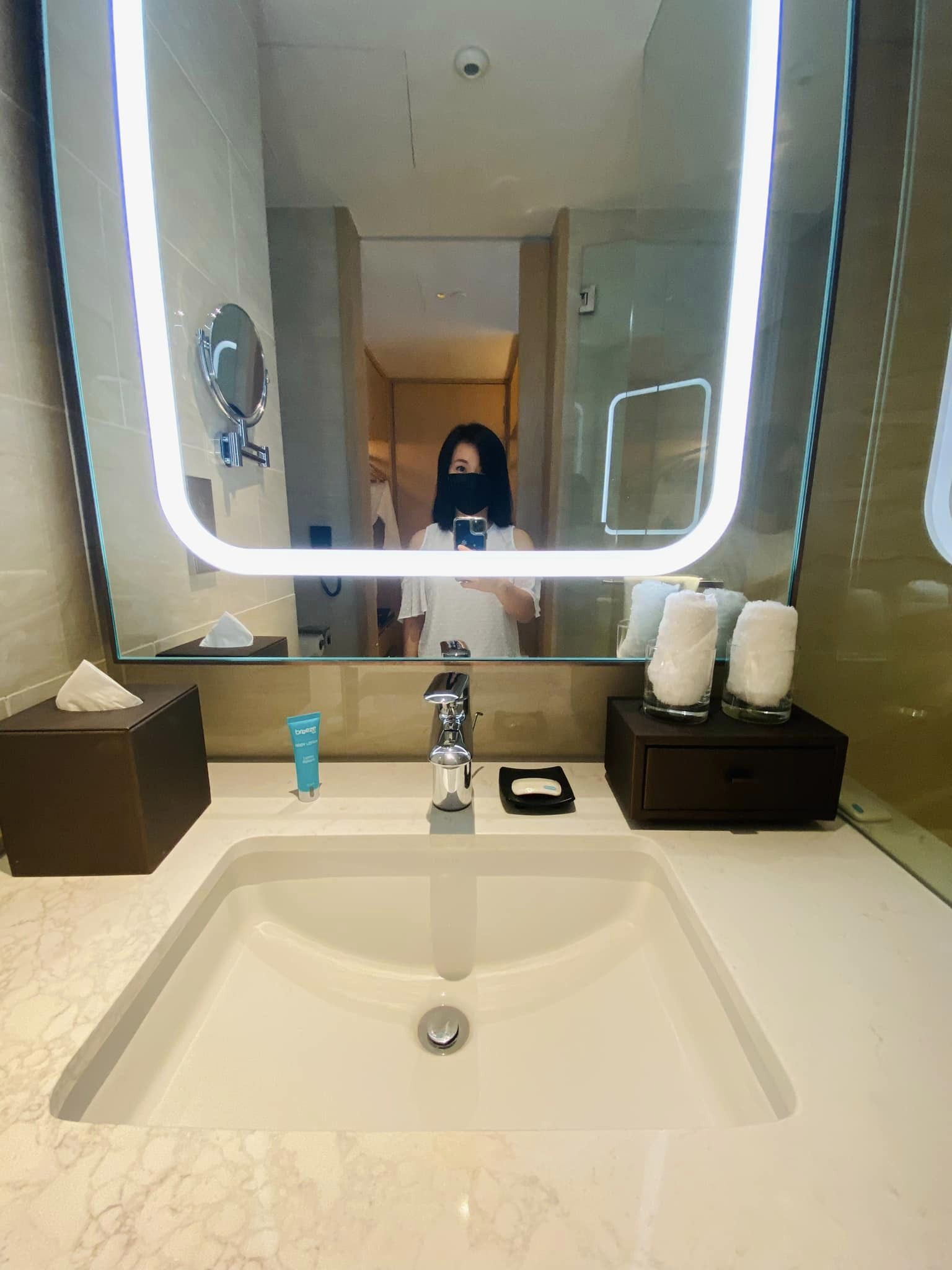 The vanity mirror here is lit! Vanity mirror with lights make applying makeup easier. It helps in our grooming rituals by magnifying our view for better precision, reducing uneven makeup application.
It will certainly show if we've been too heavy with the foundation or too generous with the blusher.

Super love the refreshing body pampering products from Breeze Spa. Breeze Spa is Amari's signature urban spa. Unfortunately it is not yet open when we were there. 

Capsules coffee maker machine in the room for that perfect aromatic cup of coffee anytime of the day as per our need.
FITNESS
For fitness and health-conscious individuals such as my teenage boy and me, it is important to stay in a hotel with a fitness centre. This is one of the main criteria we take into account before deciding to stay at a certain hotel.
The gym here (FIT Centre) stays true to Amari's high standard It is the best we've experienced in a hotel. The gym is clean and spacious with a gorgeous view of the outdoor saltwater pool. A huge varieties of workout equipment is available and most importantly, they are all in good working condition.

Being in Penang, we need to constantly burn some calories before piling on more fats in this land of irresistible local delights.
Nothing beats running to the refreshing view of the outdoor saltwater pool.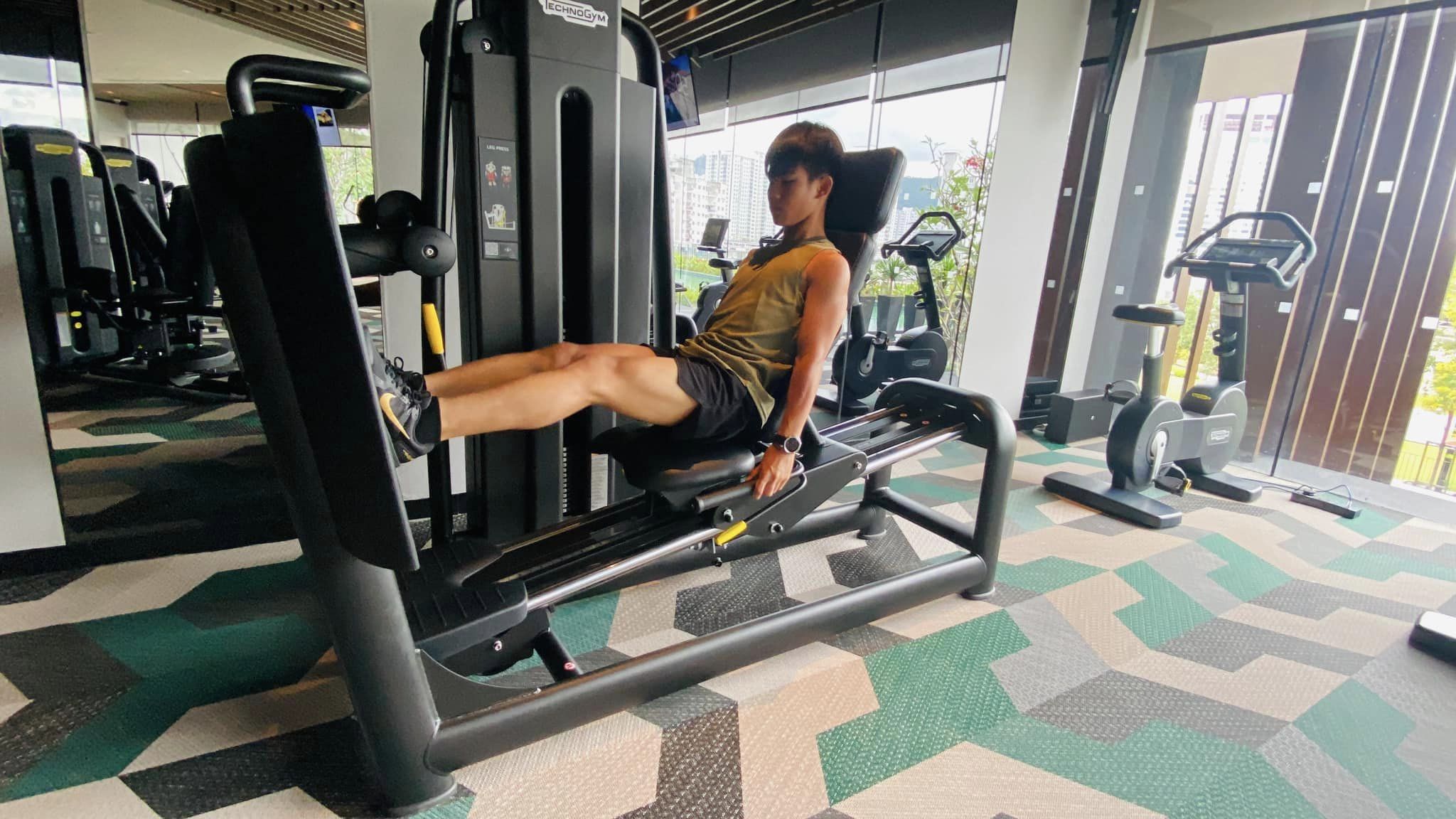 We can easily achieve total body workout thanks to the fully equipped and state-of-the-art cardiovascular and strength training machines. This gym is open 24-hours much to our convenience.
SALTWATER SWIMMING POOL
If the gym has a gorgeous view of the saltwater pool, the saltwater pool here has a stunning view of the roof garden. There is a main pool with jacuzzi as well as a wading pool for children. The sundeck is lined with Amari's signature RED umbrellas. Complimentary fruit infused water is available at the pool lounge to keep us hydrated while relaxing at the sundecks.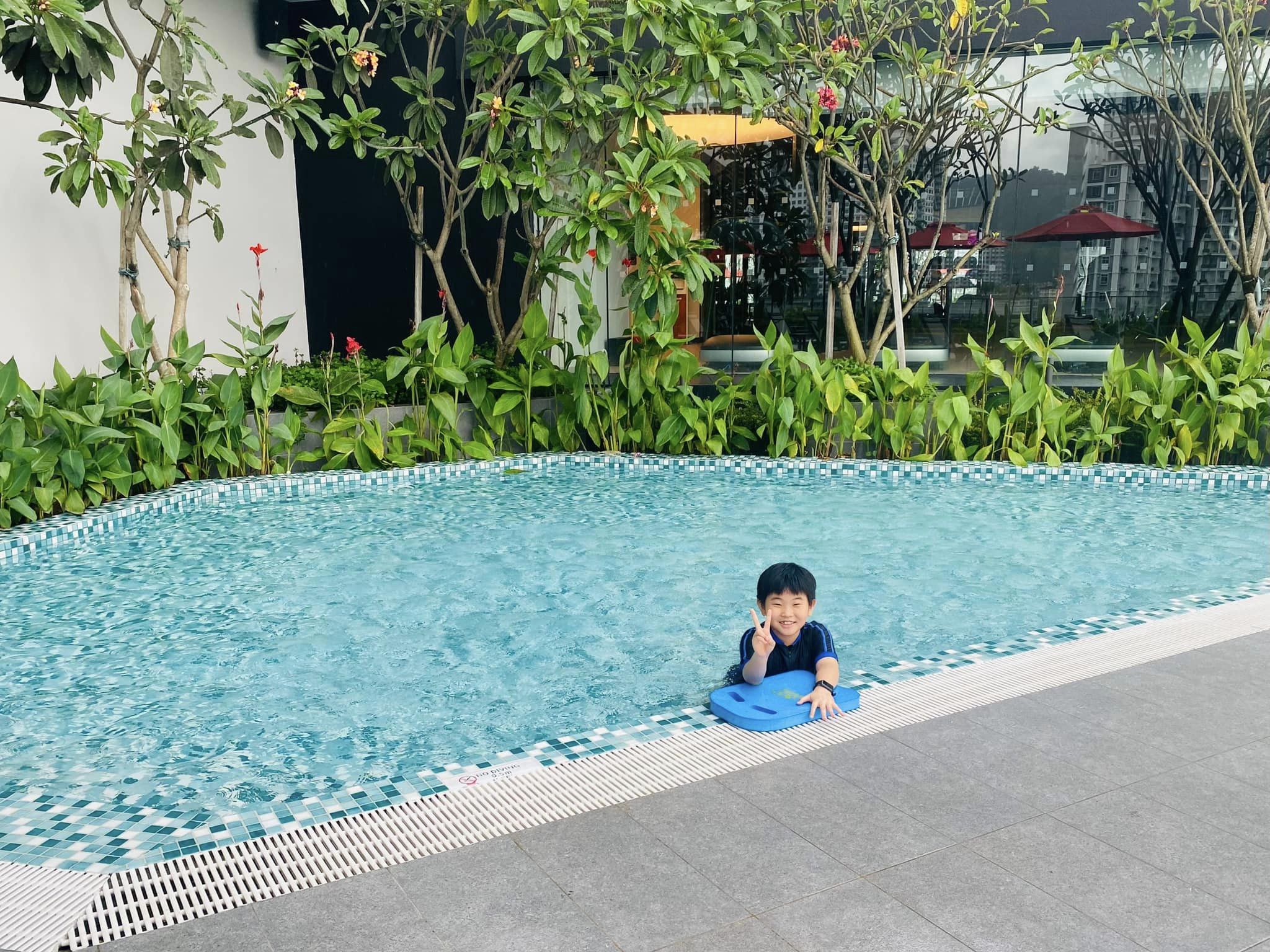 OUTDOOR RUNNING TRACK AND PLAYGROUND
Amari SPICE is connected to a spacious outdoor running track and playground specially for those who prefer the outdoor. I am an early riser while the hubby and boys love to sleep in during holidays so I spent my mornings clocking in some mileage before going for a food hunt later during the day.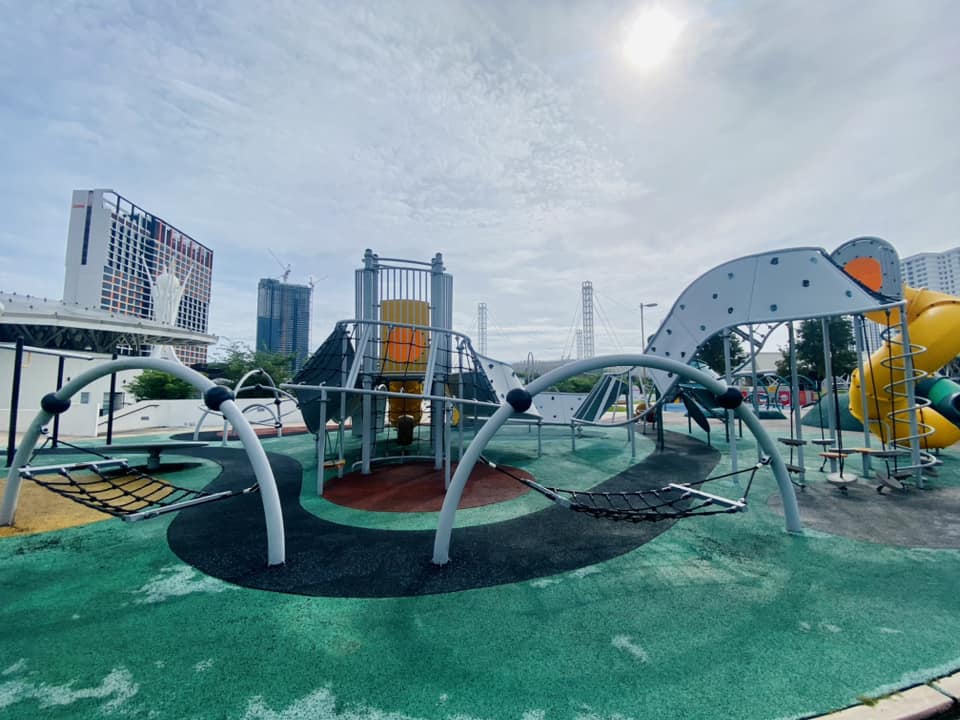 AMAYA FOOD GALLERY
Amaya Food Gallery is a fun and chill place to dine. It is suitable for family with children. This all-day dining restaurant offers east-meets-west international cuisines, local cuisines as well as Thai infused selections.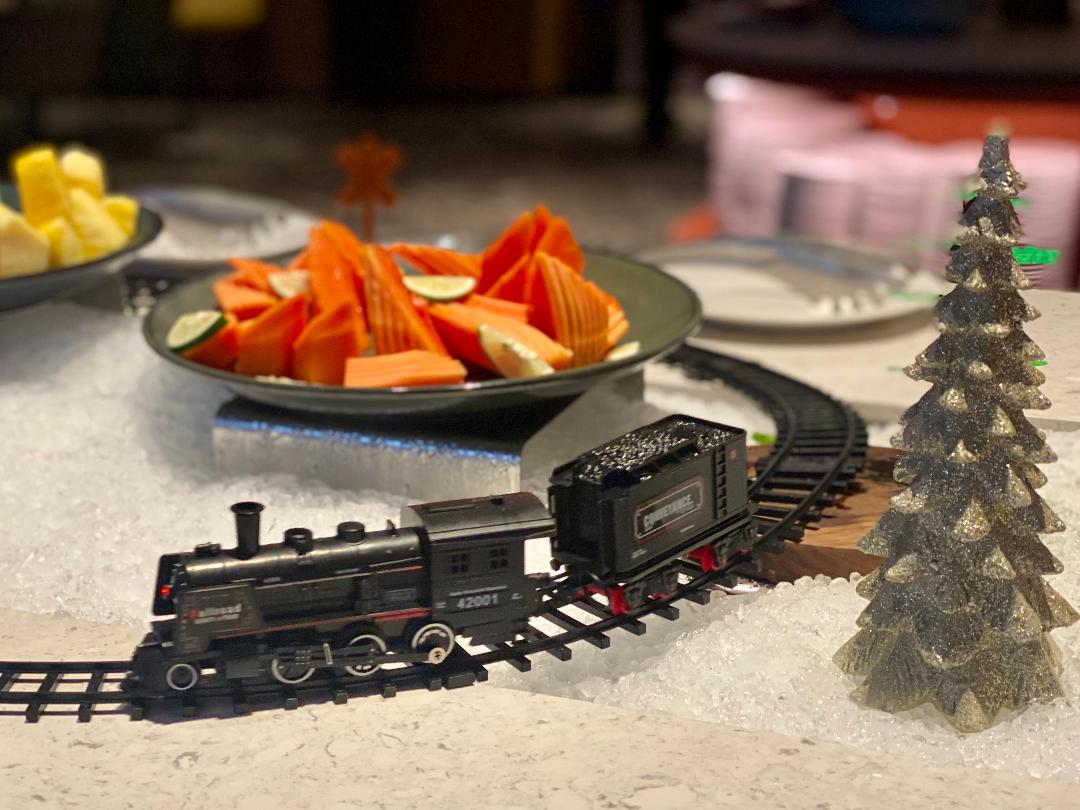 Look at how they decorate their fruit table. There is a train that goes around the table much to children's amusement.
For breakfast, besides the buffet spread, we can get freshly cooked eggs and noodles from their live stations.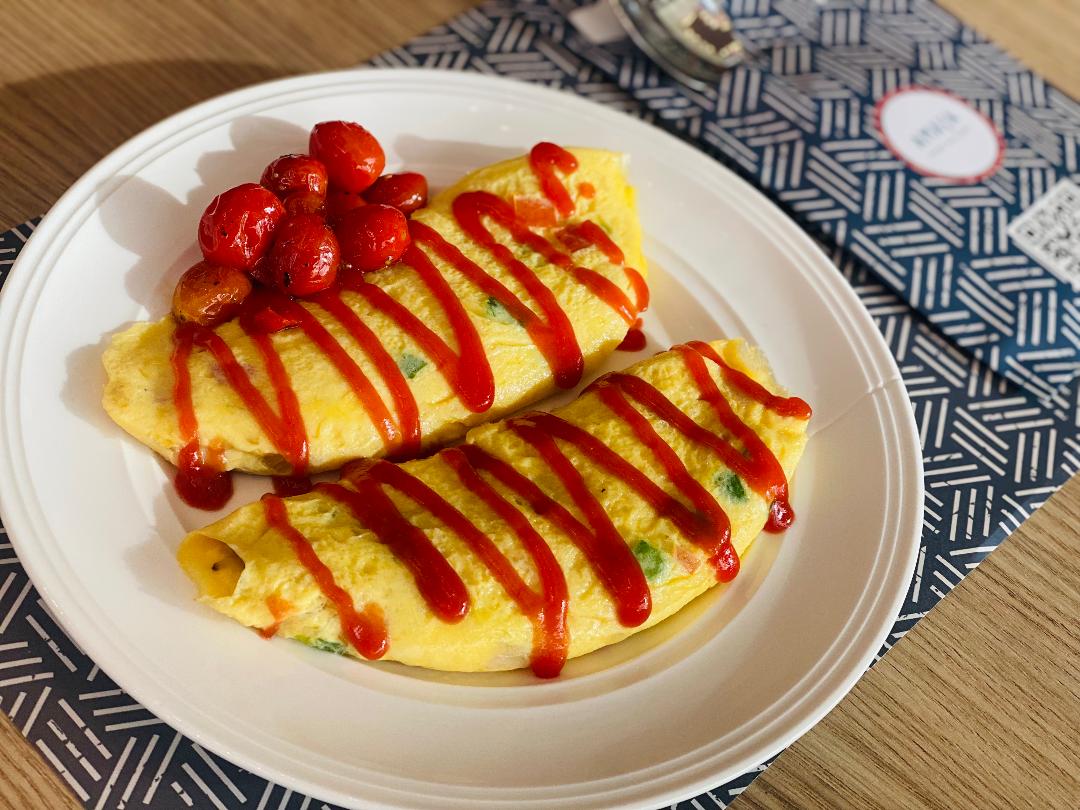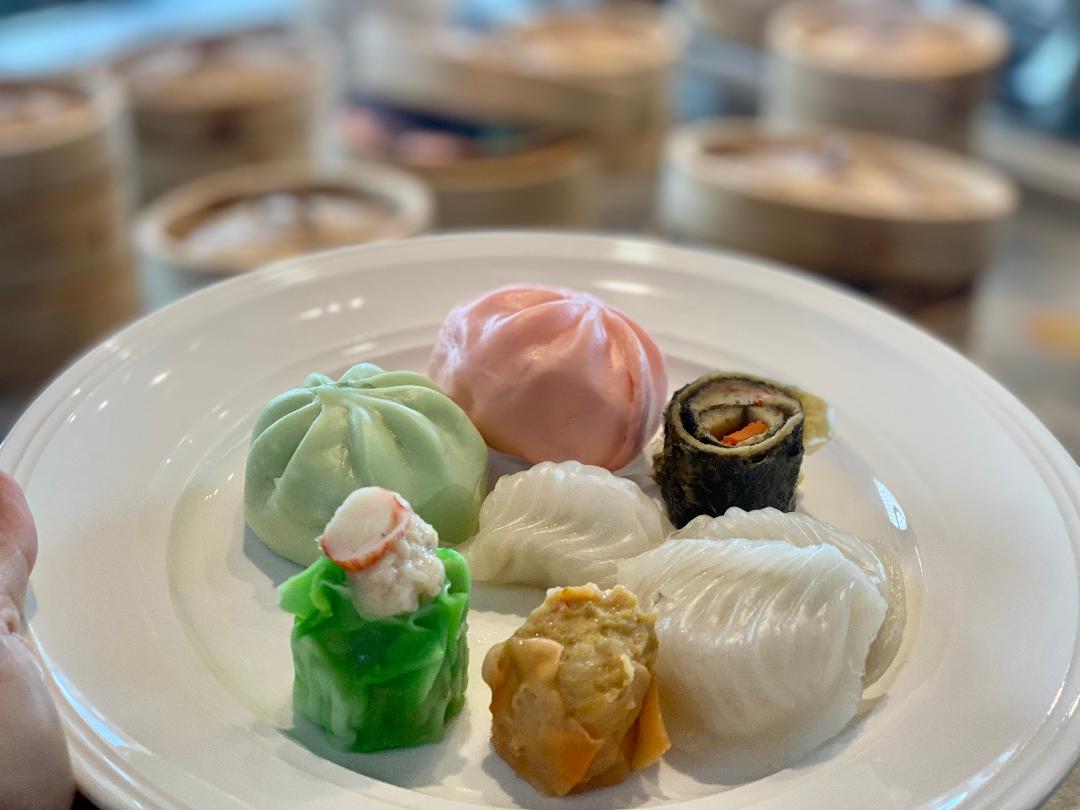 My personal favourite from the buffet spread is this beef bacon.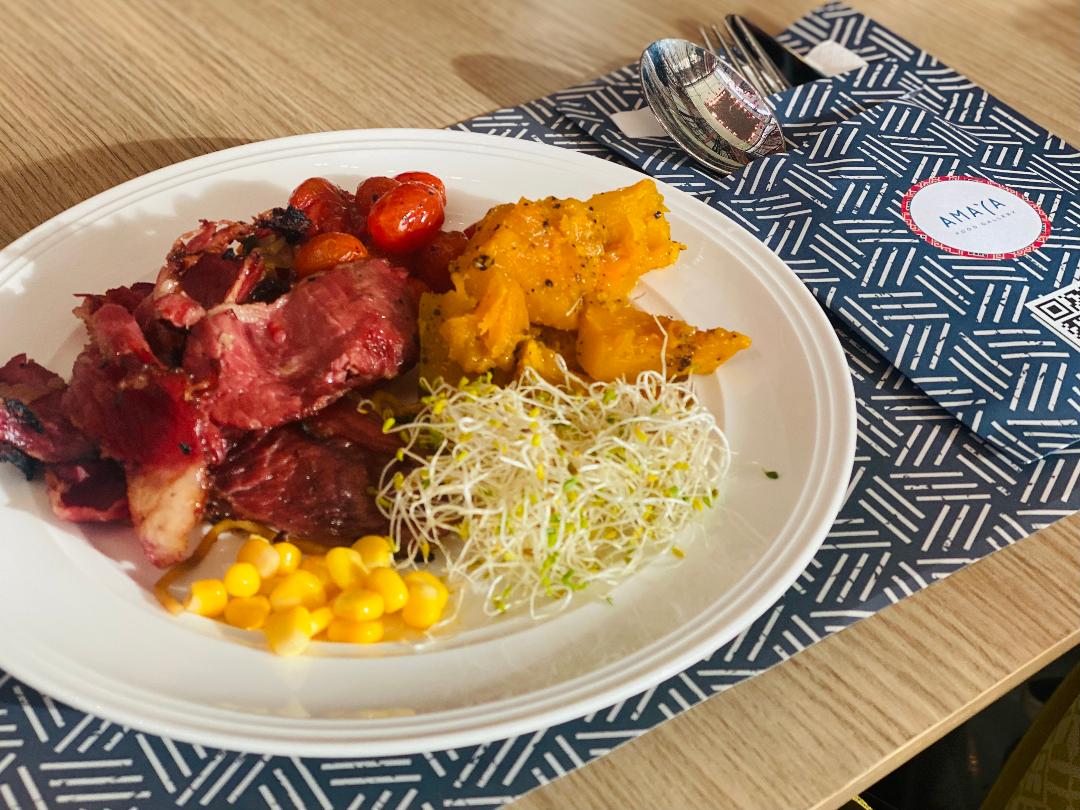 I first got to know of the Amari brand when we were in Thailand. Back there in Thailand, pork bacon is highly sought after at their breakfast buffet. Here in Amari SPICE Malaysia, we get this awesome beef bacon that we keep coming back for second helping.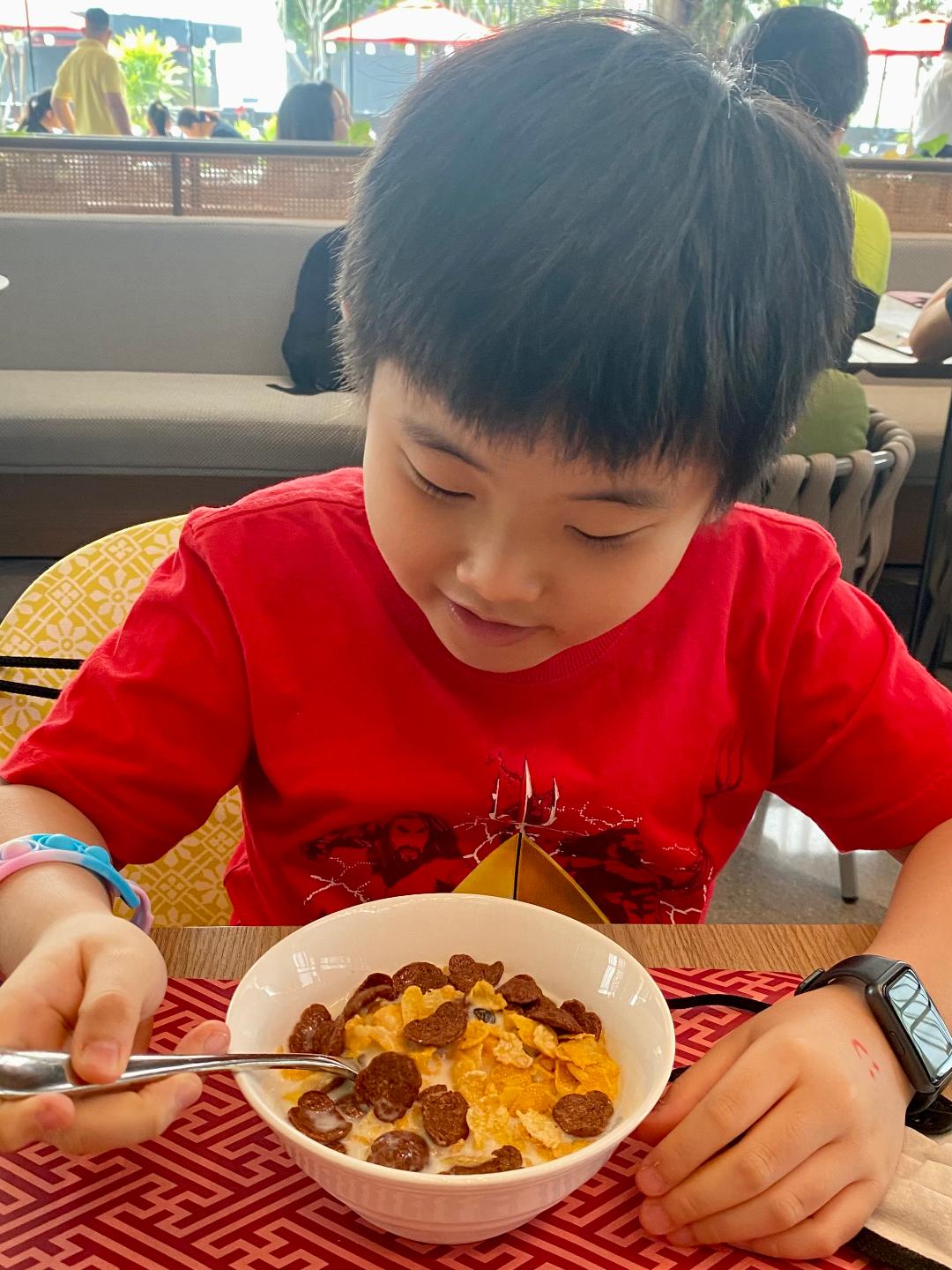 Kids being kids, he loves cereals and milk.
For dinner, we tried their semi buffet where the main course is ordered ala carte while appetiser and desserts are from the buffet spread.
Also available are two coffee and tea making machine serving a whole lot variety of coffee and tea.
One for the memory – we stayed at rooms #1823 & 1824. We were here in conjunction with their grand opening promotion of a special rate from RM296+ per room per night for a Deluxe Room for bookings of stays between 1 November and 31 December. Totally worth it as we thoroughly enjoyed our stay and being able to experience the full Amari hospitality.
Watch our video to see more of our stay here:
//