Homemade Sweet Potato Crackers | Keropok
Since we have been staying home the past few months, my boys have not eaten 'junk food' as I don't usually buy them to keep at home. I do however make healthy snacks for them such as this delicious oven-baked sweet potato fries:

Or this melt-in-your-mouth Chocolate Coated Cheesecake Bars:

I have a lot of sweet potatoes during lockdown that I have made many snacks from it. I did sweet potato ang ku kueh, sweet potato sponge cake and sweet potato balls too. But the best snack that the boys enjoyed a lot is my homemade fluffy sweet potato crackers aka keropok.
It is actually very easy to make keropok from scratch. The only thing is it takes time to sun dry them but we are blessed with lots of sunshine throughout the year so it is actually an advantage for us.
Mashing the steamed sweet potatoes. I like to make my own snacks as I know exactly what goes into it.
Boiling the sweet potato plus tapioca starch mixture.
The cracker slices look like beautiful flower petals after drying.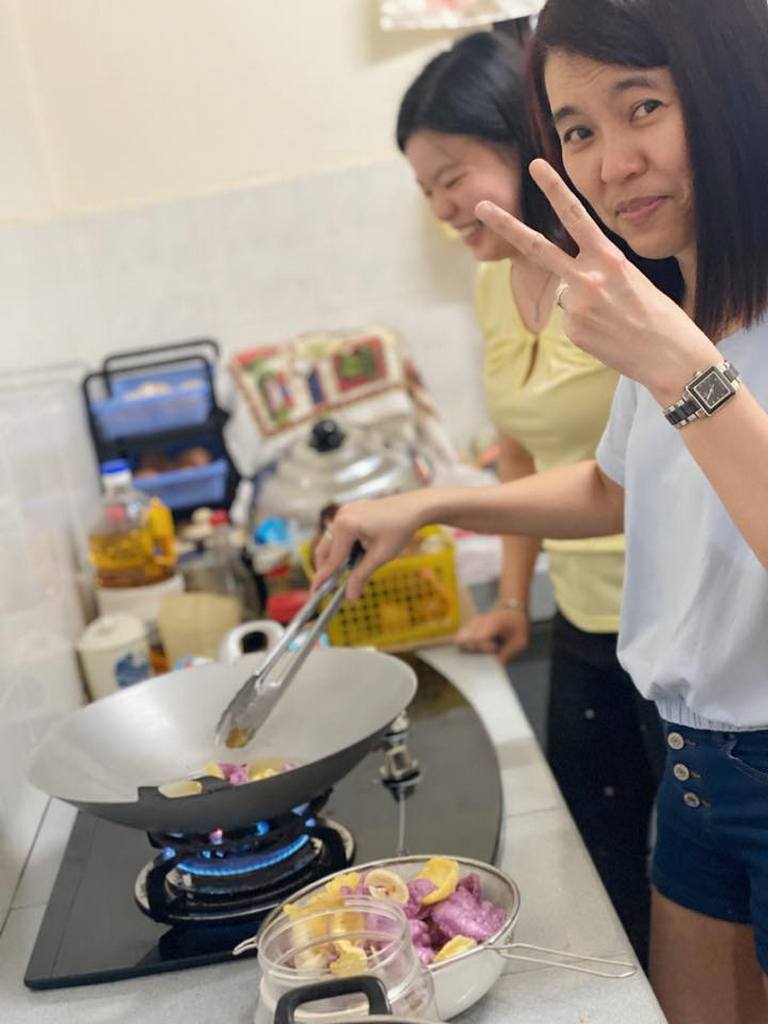 I like making keropok but I am very lazy to fry them hence when I went back to Melaka recently, I get my eldest sister to do the frying :D
Sweet Potato Crackers made from 3 colours – orange, purple and white flesh sweet potatoes. Aren't they lovely?
They taste as good as they look and because I made them from scratch, I don't mind my boys snacking on them often.
Ingredients:
150g sweet potato | 150g keledek
150g tapioca starch | 150g tepung ubi
1 teaspoon chicken stock powder | 1 sudu kecil stok ayam
1/2 teaspoon salt | 1/2 sudu kecil garam
1 1/2 teaspoon sugar | 1 1/2 sudu kecil gula
1 teaspoon oil | 1 sudu kecil minyak
100ml water | 100ml air
A dash of pepper | Lada sulah
Here's the tutorial video on how to make these FLUFFY SWEET POTATO CRACKERS: