Christmas Decorations at Shopping Malls
This year, we did not get to visit many shopping malls in the Klang Valley to check out their Christmas decorations. We only managed to check out the Christmas decorations at The Curve, Sunway Pyramid and Mid Valley. Actually we saw 1 Utama's Christmas decor too but let's just say we were not impressed. 
THE CURVE

We were impressed with the flying reindeers and Santa on a sleigh at The Curve.
The Christmas decorations at The Curve is quite elaborate with Santa and his reindeers surrounded by many Christmas trees and colourful lights. 
There is even a hollow Christmas tree here. 
We also managed to catch a lively dance performance at The Curve.
SUNWAY PYRAMID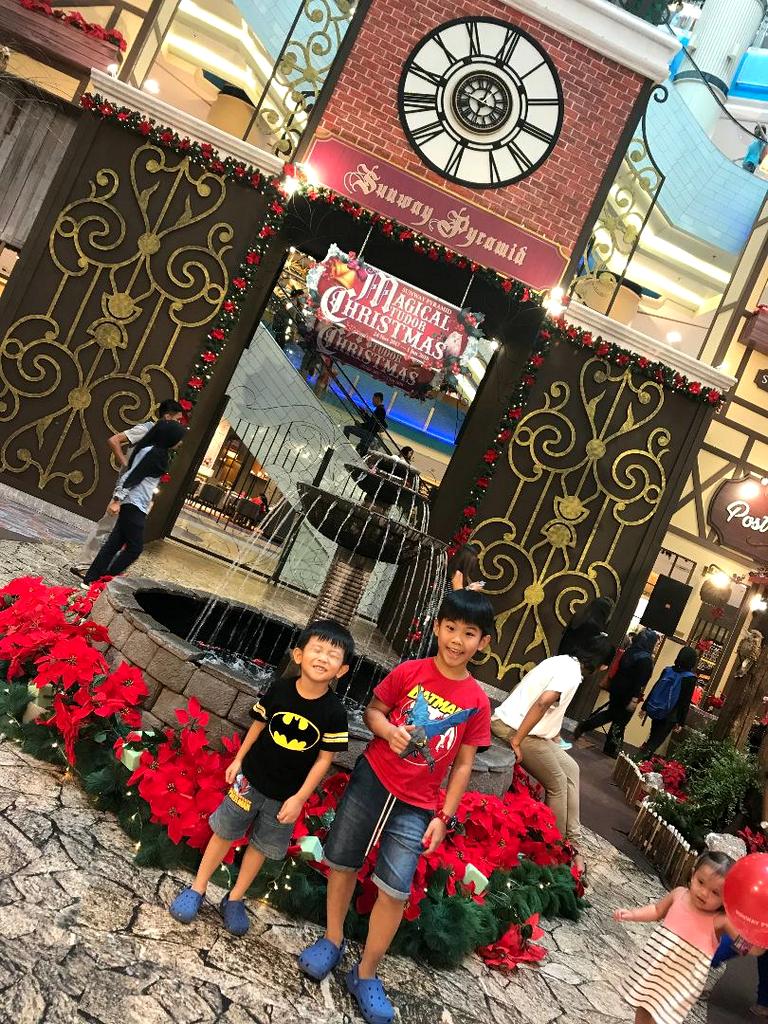 Sunway Pyramid's Christmas decor brings us to a Tudor-style village.
It's pretty and we love it. 
The boys getting their complementary cotton candy at Sunway Pyramid.
MID VALLEY MEGAMALL
The Christmas decoration at Mid Valley Megamall is all about a timeless English charm with steam-train in a countryside train station. 
My bears at Mid Valley Megamall about to board a train home for the festivities. 
At the train station waiting for their ride. They'll be home this Christmas ♥
The steam-train has safely brought my boys home 
That's all the mall that we managed to visit this year.
Till next year, Happy New Year to all our lovely readers from the boys and I ♥
Related Posts
//

//

//

//

//

//

//

//

//
//
//