Amway Atmosphere Drive
How familiar are you with this picture below?
This scenario is almost impossible to avoid if we are on the road these days and the fact is, we do spend a lot of our time stuck in traffic travelling from one point to the other.
Being in the comfort of our car, we are unfortunately not sparred from air pollution. We rely on our air-conditioning system for the air circulation in our vehicle yet their filters work only to a certain extend. They are not able to remove super tiny particles that are invisible to our naked eyes. 
In light of this problem, AMWAY created its first in-car air treatment product – the Atmosphere Drive. 
The Atmosphere Drive is an air treatment system designed to provide safe, clean and fresh air inside our vehicle. It is capable to effectively remove 99% of particulates as small as 0.015 microns. 
Simply place the car air treatment system on the armrest and secure it with the velcro strap on the bottom of the unit. Plug the power cord into the cigarette lighter and it is good to go. 
The three-in-one filter with activated carbon first captures large contaminants such as dust and hair. Next it filters out particulates such as bacteria, fungus, pollens and dust mites. It also deals with harmful gases and total volatile organic compounds (TVOCs) inside the car.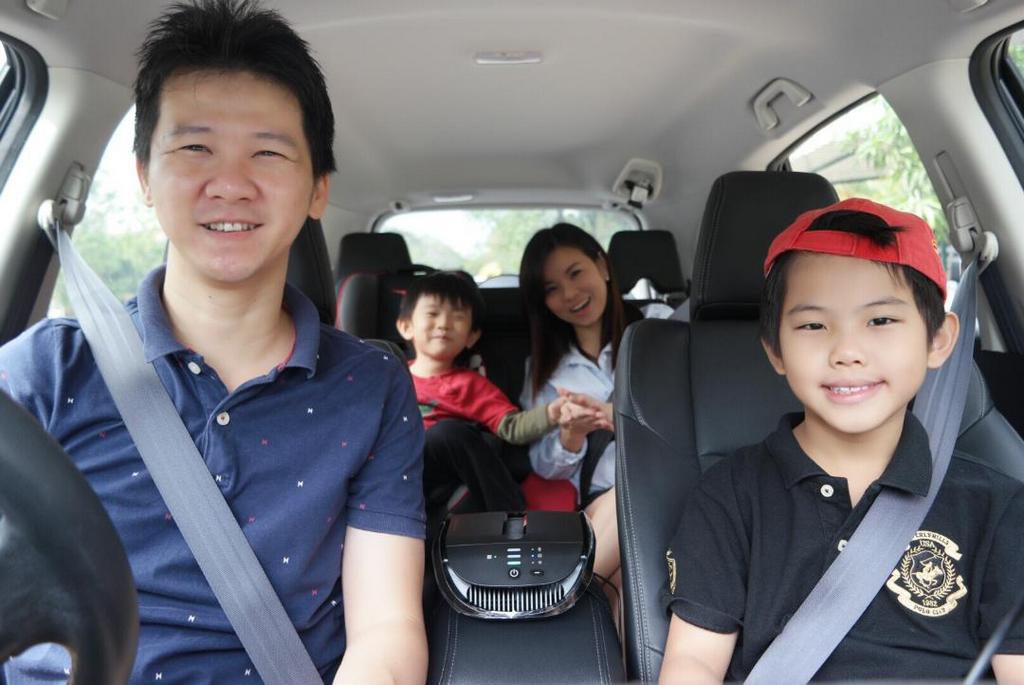 These days not only do we buckle ourselves up before the start of our journey, we also strap on our in-car air treatment for cleaner and safer air throughout the drive. 
The Atmosphere Drive in-car air treatment system is available exclusively through official AMWAY Business Owners for RM1,887.50, and comes with a one-year warranty. 
//
//