Awana SkyWay : Glass-floor Gondola
We were up in Resorts World Genting again last weekend. I know it's insane but there are so many new stuffs to explore here that we just can't resist especially since it is the school holidays and takes only an hour drive from our place. 
We stayed at Awana Genting Resort this time around so we took the opportunity to ride the new Awana SkyWay up to SkyAvenue. For a more spectacular experience, we decided to try the glass-floor gondola. 
Unlike previously, the new Awana SkyWay has a top speed of 6 metres per second, and is able to carry 3,000 passengers one way every hour hence the reduced waiting time. 
There are 99 standard gondolas and 10 glass-floor gondolas that can seat ten and six passengers respectively. 
The glass-floor gondola ride costs RM50/pax per way.
It is truly an exhilarating experience to get a bird's eye view from beneath our feet. 
The boys were very brave and not afraid of the height at all. They were even game enough to sit on the glass-floor. 
Would you dare to ride on this glass-floor gondola? 
Imagine sitting here looking at the ground below you moving.. 
The gondolas fly over key attractions at the resort, giving passengers a bird's eye view of the surroundings including the site of the highly anticipated Twentieth Century Fox World Malaysia.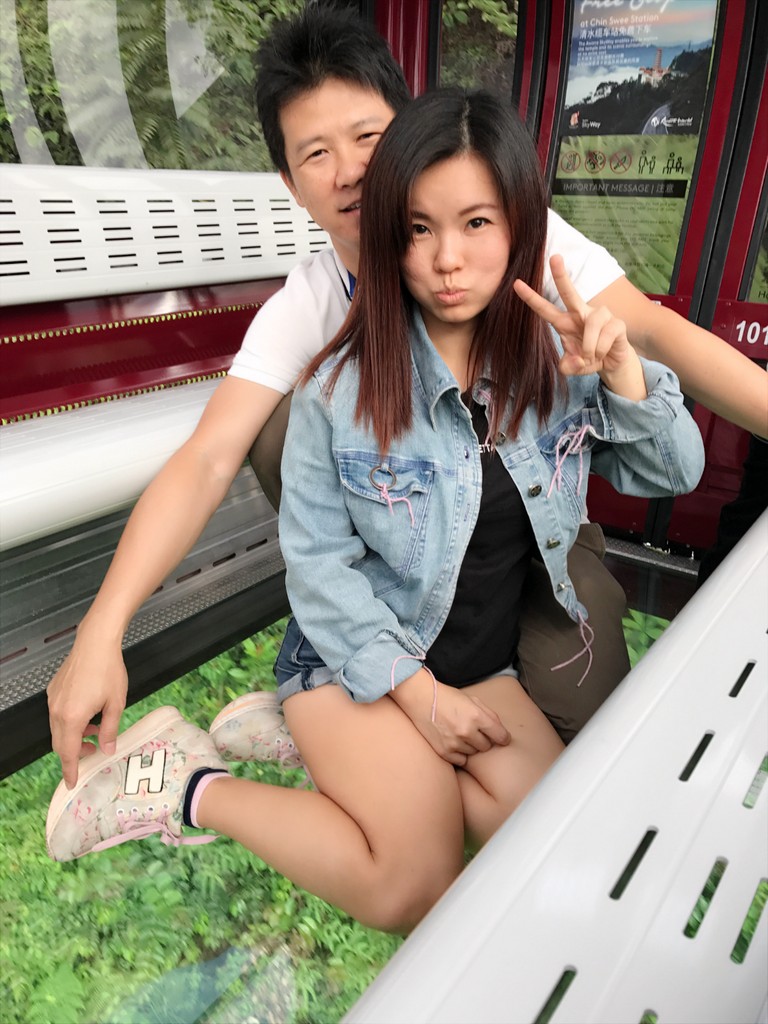 It is recommended to ride this glass-floor gondola during daytime when it is bright to fully enjoy the scenery. 
This new Awana SkyWay also allows us to stop midway point where we can disembark at the Chin Swee station at no extra cost and explore the Chin Swee Caves Temple and its scenic surroundings.
Just remember to keep your cable car ticket as you will use the same ticket to continue your journey either to the peak or to the Awana Station. 
I'd say you must try it at least once in your lifetime 
To end this post, as usual, here is the video of our Awana SkyWay Glass-Floor Gondola adventure:

Related Posts