Every Woman Needs A Bag
I stopped carrying handbags for over a decade now since I became a mother. What used to be a handbag has been replaced by a diaper/milk bag as there are just too many things to bring along when we go out with the boys.
Recently, I received a couple of MIZZUE bags for Mother's Day. It reminded me how much I missed having my own bag instead of lugging a diaper bag everywhere.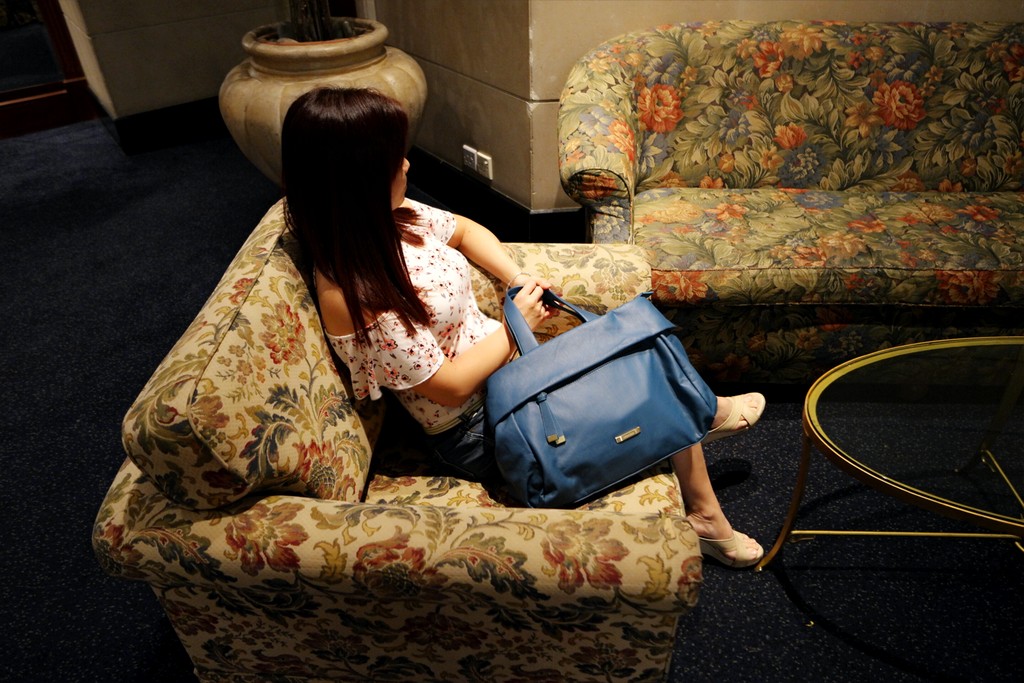 This new 'Sunshine Dooms' tote bag from Mizzue is currently my favourite. It goes well with almost any outfit and occasion.
It is perfect for everyday wear as it has many compartments (pockets) to store my belongings as well as the boys'.
The leather-zip front pocket is really spacious and is perfect to store the boys' tab. They won't even know their tab is in there hence it is easier for me to bluff them saying I accidentally left it at home so we can have a nice outing without them being glued to their gadgets. Once they are used to not having gadgets going out, I can keep the tab at home for good 
The bag also has a couple of rear slip pockets with a magnetic snap closure; perfect for storing tissues and wet wipes.
Unzip to open versatile interior with zip and slip pockets to store my iPhone, purse and make-up bag.
Sunshine Dooms Tote Bag is available in 3 colors; Mauve, Blue and Turquoise.
It's amazing how a simple bag can perk me up.
A mother need not lose her identity. I am still carrying the same content but in a different bag. Yet looking at the bag, you won't know I actually have Pikachu and toys in it, do you? 
Another bag of Mizzue's I have is this Black Jannette Bjork crossbody bag. This is one bag I don't use everyday but for special occasions especially dinners and events. 
This Jannette Bjork bag adds a touch of glamour to my look when I carry it. It has bold and elegant gold-tone studs all over the top flap with an easy-access push clasp closure. 
It's adjustable shinny gold-tone chain strap can be carried over the shoulder or across the body but I prefer to carry it over the shoulder look. Its petite shape compliment my small-built frame perfectly. 
It comes in Beige and Black.
I'm a simple girl. I only need a good phone and a nice bag to make me happy 
For more information on Mizzue bags: