When the stress reliever causes more stress
I've mentioned this countless times – how playground time is important for us. It is especially important during exam weeks as Ethan goes there to release stress. 
We went to the playground as usual today. I got my dose of exercise too from jogging and utilizing the playground equipment such as this monkey bar:

Can you see my little supporter there? 
 So nice to have someone cheering me on when my arms are already feeling like jelly as I love repeating a few sets of this ♥
Playground time is also precious Daddy and son bonding time. 
Here the Daddy is trying to fling Ayden to the moon. Ayden really enjoys this 
They also enjoy cycling around the park ♥
Where is big brother Ethan you ask? Well, he has his own friends here. They play football or sometimes run around together. 
There. Can you spot Ethan? He's somewhere there. 
Just when I thought everything was okay, I saw Ethan slumped on the bench. I approached him to check what happened. He told me he sprained his thumb / wrist when a friend rammed into him.
I quickly told him to show the Daddy. I am hopeless when it comes to injuries. 
The Daddy checking how bad the injury is. 
We thought it was not too bad but Ethan insisted it was painful. 
I asked him if he is still able to write as he still has mid term exam the next day. Suddenly he realized he won't be able to write with a sprained thumb and got really upset. You can see how sad he is from his body language – walking with his head hung low.
I felt bad and told him it will be okay but during dinner, his thumb/wrist got worse.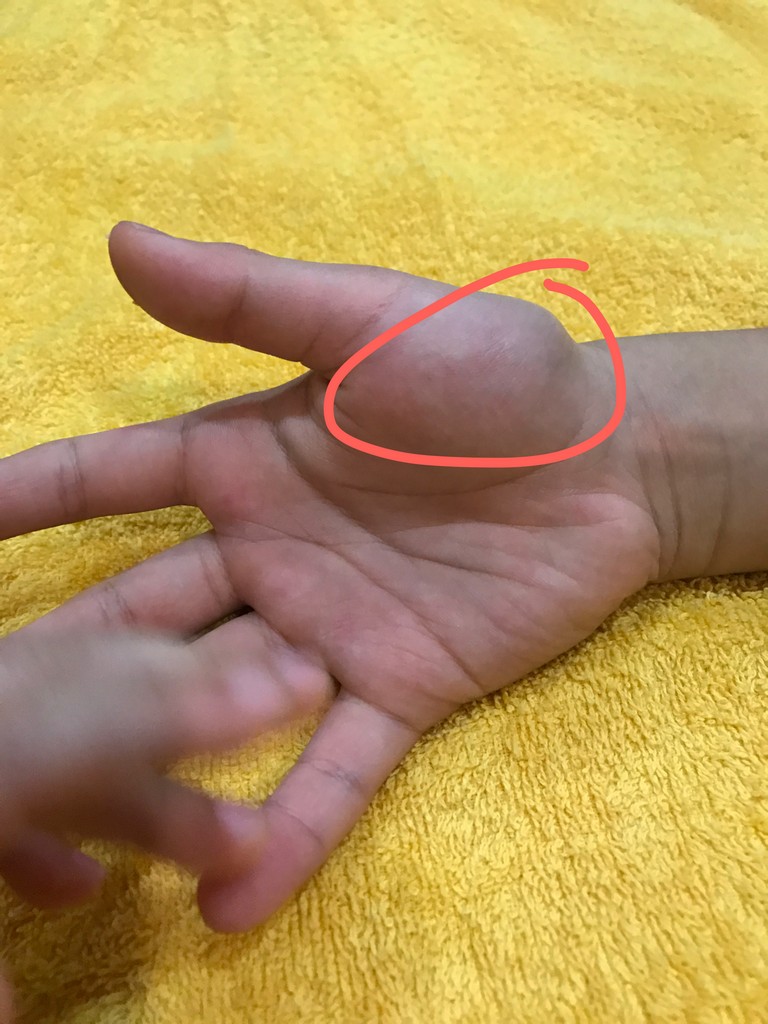 It bruised and swell to the extend he can't even grab hold of the spoon. There is no way he can sit for his exam (final day) tomorrow. 
We made him call his teacher. Yes, he has to call the teacher himself if he wants to skip school. That is our policy (not the school's). To our surprise he actually did. That shows how much pain he is in. Poor boy. 
So instead of celebrating his final paper tomorrow, he'll have to wait a day later 
Let's just hope his thumb/wrist will heal quickly and he'll be able to sit for his papers on Wednesday. We want this to be over and done with as soon as possible 

Related Posts