Bake with Ayden: Rice Cooker Cheesecake
My family loves cheesecake a lot but we've never baked one ourselves as we don't have an oven. We came across a rice cooker cheesecake recipe online recently and got excited to try it out.
The only problem is, the recipe from Dingo Food is not in English and when I clicked on the translated version, it requires the use of FOUR DOGS!
I reckon it will be such a hassle to catch 4 dogs. Moreover, my family don't eat dogs! 
Anyway, the baker's instinct in me told me that we should use FOUR EGGS instead of DOGS 
To prove my instinct is correct, we baked the rice cooker cheesecake today.
RICE COOKER CHEESECAKE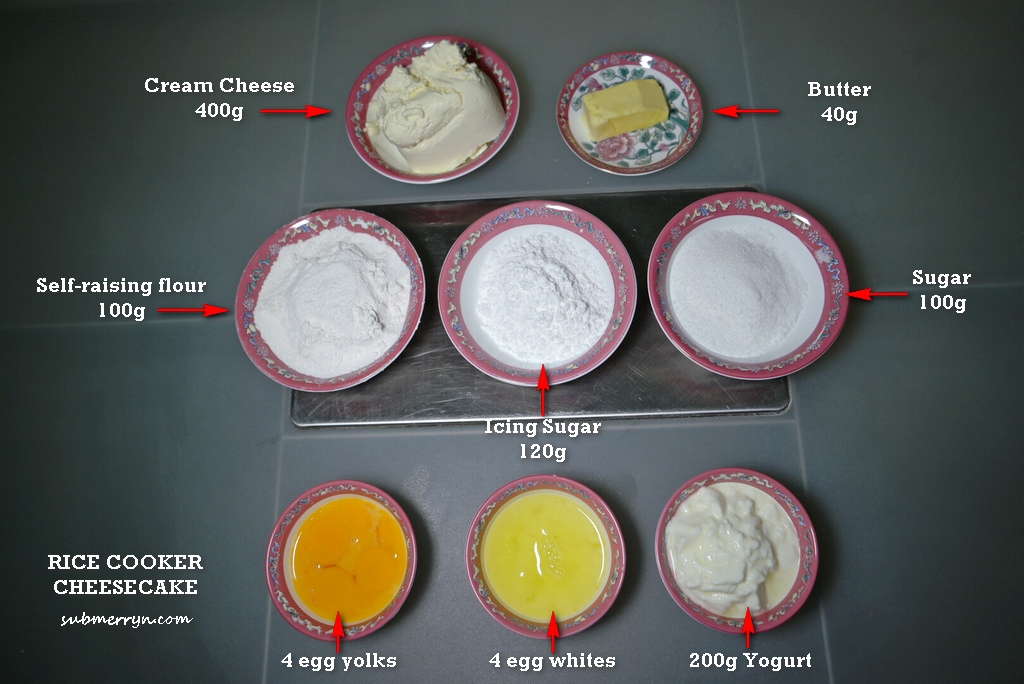 Ingredients:
400g cream cheese
40g butter
200g yogurt
120g icing sugar
100g sugar
100g self-raising flour
4 eggs (yolks and whites separated)
Method:
1) Cream sugar, butter, egg yolks, cream cheese and yogurt until fluffy.
2) Add self-raising flour and mix thoroughly.
3) Whisk egg whites and icing sugar until stiff.




4) It should be whipped until stiff peak forms that it won't fall out of the bowl.
5) Add the whipped egg white into the cream cheese mixture and mix.
6) Pour the batter into a greased pot and set the rice cooker to CAKE.
Just look at that! Our rice cooker cheesecake is a SUCCESS!
We love the texture, the taste and everything about it. Watch this video for the tutorial video:
Ayden @ 3Y7M
//
//
//
//
//
//

//

//

//

//

//

//
//

//