Easy Chinese New Year Snack – Seaweed Popiah Crisp
How many days do we have before Chinese New Year? Not many I tell you.
If you haven't start baking, you should.
If you still haven't start doing anything, come, let Sifu Ayden teach you how to make this extremely simple Chinese New Year snack that is very popular with children, adults and even old people that still have their teeth intact.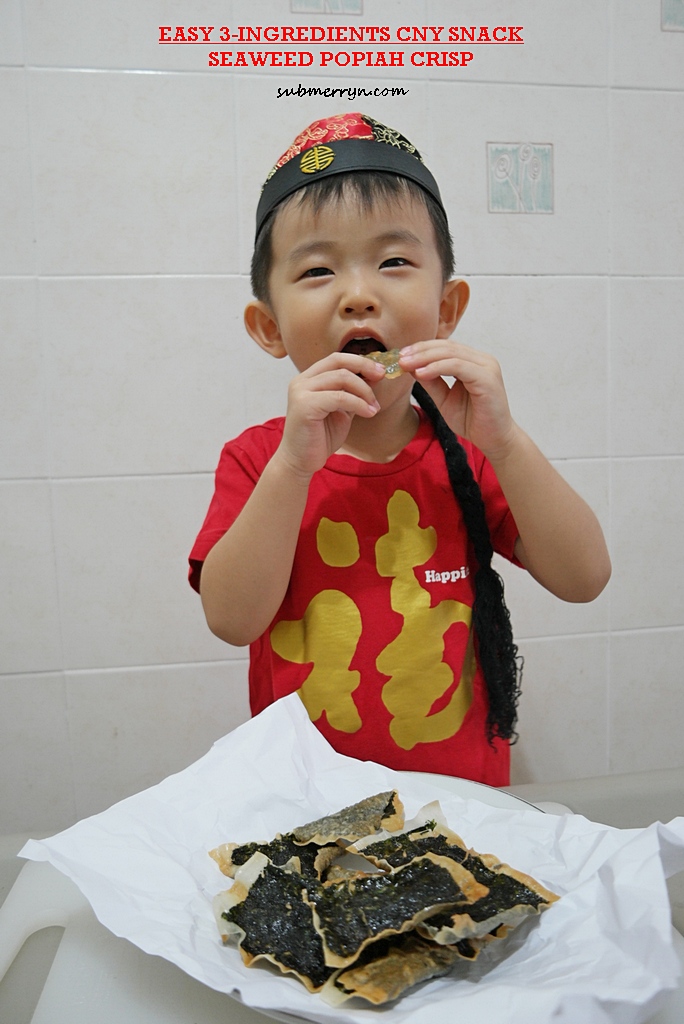 Seaweed Popiah Crisp
With just 3 ingredients – seaweed, popiah skin and egg white, this seaweed popiah crisp is extremely easy to make, I wonder why people still choose to buy instead of DIY. 
If Ayden can make it, so can you. Watch this 1-minute video to see how he did it: 

Ayden at 3 Years 4 Months
P/S: The size of the seaweed and popiah skin can be reduced. We deliberately make it big for video purposes. 
Do also check out this video for the recipe of Chicken Floss Roll:

Related Posts
//

//

//

//

//

//

//

//

//
//