Evening routine
We look forward to playground time every day. It is our favourite time of the day where the big brother plays with his friends from the neighbourhood while little Ayden explores and spends more time with me. Once the daddy is back from work, he'll join us, taking over Ayden and I'll get to go for my 2.5km jog. After I get my heart pumping and work out some sweat, I'll play with Ayden again and the Daddy will either play badminton or football with big brother Ethan.
We go home happy after getting some fresh air and sunshine and the boys will cool down in the music room playing the piano. After awhile, the Daddy will shower the little one while the big brother showers in the other washroom. I'll cook dinner while the boys are showering and by the time they are done, dinner is served.
This is how our dinner on weekdays looks like: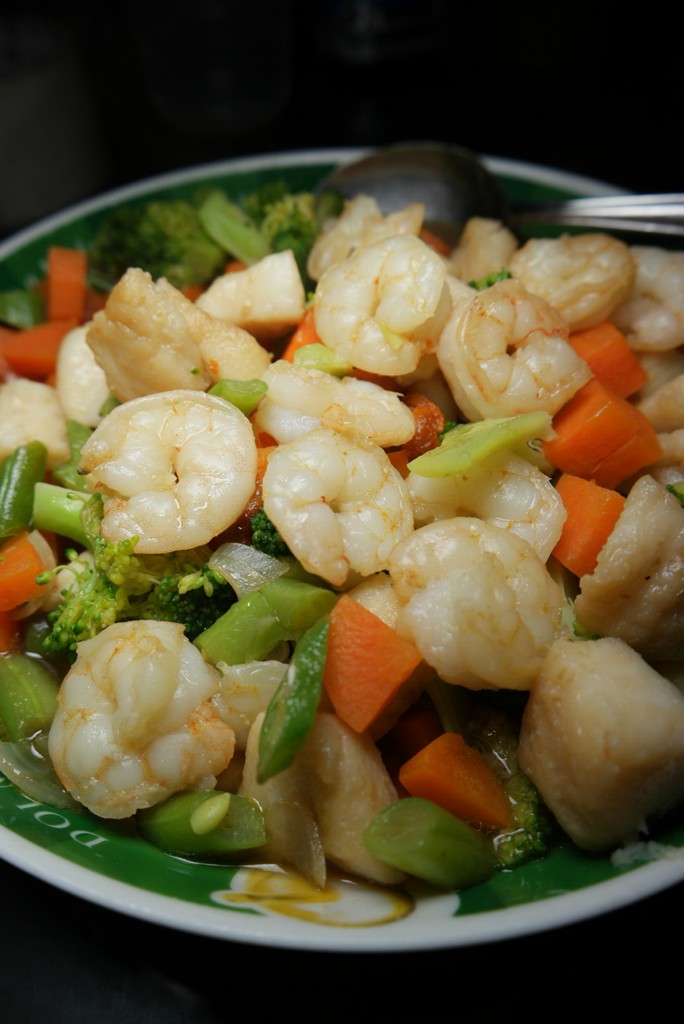 Home-cooked dinner on weekdays are usually something simple and fast, preferably done in under 20 minutes. 
What I always do is when we do our marketing on weekends, I'll de-shell and de-vein the prawns and store them in small containers enough for a day's consumption so that I can thaw each container only when I need them. Same goes to the fish fillet and meat. I'll slice, cut or whatever and separate them into a day's portion and freeze separately. 
Everyday, I'll take out what is needed and thaw them before I go to the playground. By the time we are back, they are all good to cook. I cook rice in the rice cooker before going to the playground so I'll only need to cook some dish to go with it. I usually cook a one pot meal on weekdays as the boys love eating soft veges coupled with the source of protein of the day (prawn, fish, chicken, egg or whatever).  
We usually eat out on weekends so the conclusion here is, I am only good to cook like this! LoL! To say that I have Peranakan blood in me is really a disgrace as Nyonyas are usually proud of their own cooking, unlike me 
Anyway, I'm glad Darling is a simple man who actually enjoys eating 'clean' like this too because they say the way to a man's heart is through his stomach but from what I've been serving him I guess I am just lucky! 
Related Posts