Ethan's Taekwondo 1st Poom Black Belt
We went to Bukit Gambang Resort City last weekend but before we began our journey on Saturday, we dropped by Ethan's school for his Black Belt 1st Poom certificate and changing of belt ceremony. 
Ethan started learning taekwondo in March 2014. I was hesitant to let him learn initially but the father convinced me to let him with the reason it will be a good self-defense. I gave in and from that day onwards, our Saturdays are spent in his school for his taekwondo followed by other extra co curricular activities.
Fast forward to two years later, he has now achieved his first degree Black Belt. 

Master Lim presenting the Black Belt certificate, card and belt to Ethan. This belt has his name sewn onto it. 
A senior then removes his red belt and tied the new belt for him. 
Another senior secures the belt for him. This is all part of the ceremony.
I am not too well-verse with the ceremony as I have never attended one. I skipped all his grading tests as it takes hours and hours of waiting hence the father told me to stay home with Ayden instead as Ayden can get really restless waiting for hours there.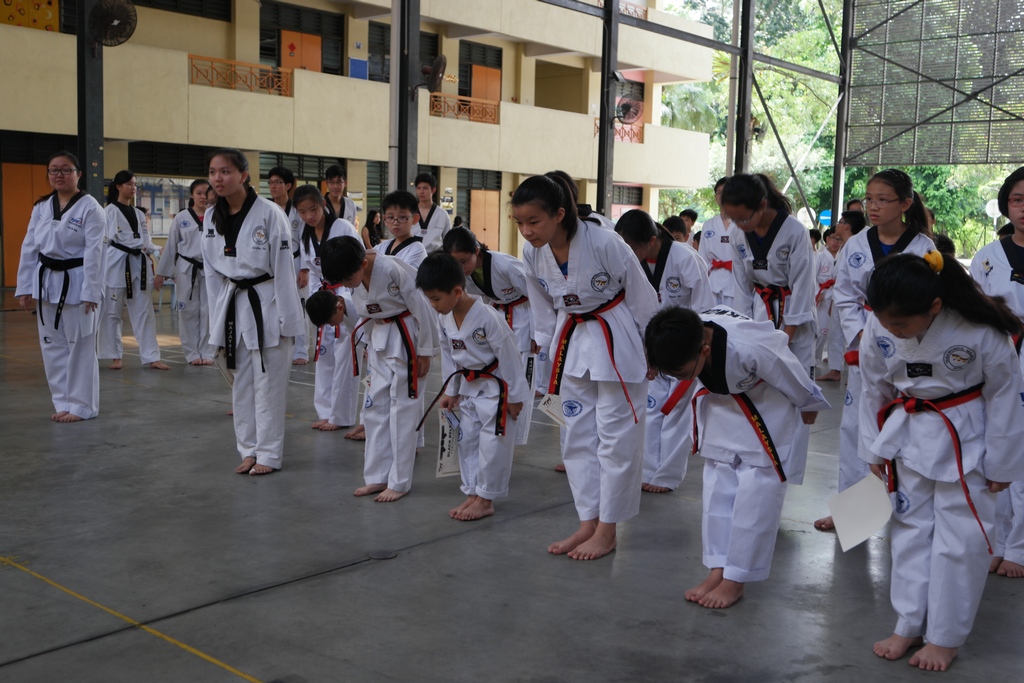 Ethan taking a bow before the Master and seniors after the ceremony.
This is a new beginning in Ethan's taekwondo journey. This is where all the bruises start. This is the beginning of my nightmare…