All You Can Eat Non-Halal Dimsum @ Sky Palace Fine Chinese Cuisine
Eversince I became a parent, holidays mean sleeping in to recover all my sleep dept.
We took opportunity of the long weekend to sleep in, waking up later than usual and head on to Sky Palace Fine Chinese Cuisine at One City to try their ALL YOU CAN EAT NON-HALAL DIMSUM.
It is surprisingly very affordably priced at just RM38++/adult and RM28++/senior citizen and children below 10 years old. Kids below 5 years old eat FREE.
Each diner is entitled to a 'Special of the Day' dish and ours happened to be the luxurious Lobster Dumpling. 
Luxurious lobster dumpling in superior broth. BEST!
It was almost full-house when we were there.
As soon as we were seated, we were served this appetising pickled papaya.
We were given this menu to place our order. Without wasting any more time (as we were all hungry), we promptly started ticking the items we wanted.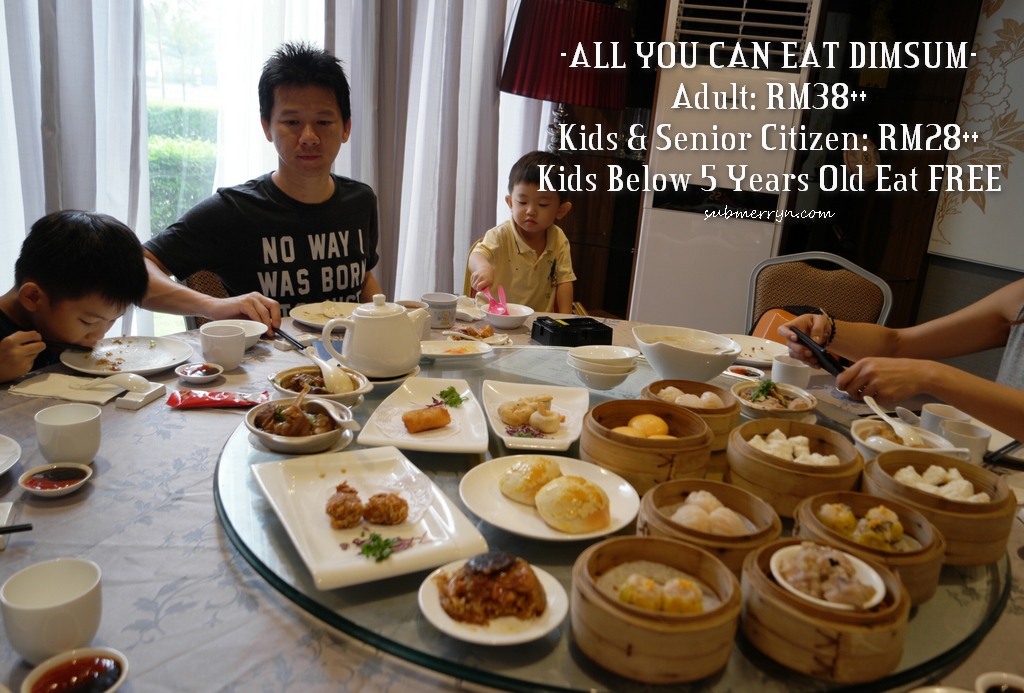 And…. suddenly there was so much food on our table!
Let me show you what we had. I'll break them into groups for easier reference. I hope I labelled them correctly because after seeing so much food, I got confused with what we ordered. I am also going to keep the food description short and simple as it will be darn tiring trying to describe each and every dimsum we ate.
Firstly, these are some of the items from the Cantonese Steamed selections. 
I am impressed with their siumai as there is a whole shrimp in it. You can see it in the picture. They did not skimp on ingredients and these taste good. 
Yup, whole shrimp again in this prawn siumai.
Loh Mai Kai for both my boys.
Soft and fluffy Char Siew Pau.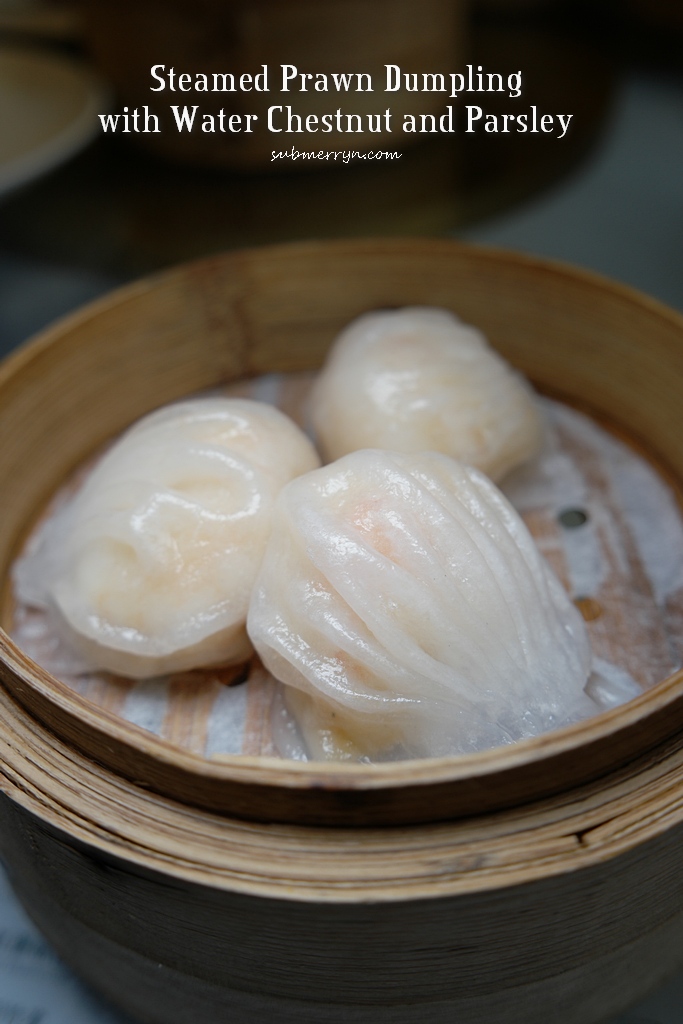 Chunks of plump shrimps in thin, stretchy translucent pleated skin. Besides the siumai, we had several helpings of this too. Filled up my shrimp quota for the month in less than an hour! 
Fishballs for the boys. These fishballs are decently sized yet both Ethan and Ayden can easily eat all 3 each! 
Stuffed taufu pok with lots of chives in it. I love the super delicious broth that these taufu pok were simmered in. 
This to me is one of the most popular dimsum item. I will never miss to order this savoury treat when I am dimsum-ing and the ones here are really good with the seasonings fully absorbed by the pork making it a tasty treat. 
Oooh la la to these molten salted egg custard steamed buns. Buttery with rich yolk flavours, the custard can still flow out even when it has cooled down a little as a result of me taking my own sweet time photographing it. I ended ordering another basket of this and savoring them hot! Yums! 
Now lets move on to the Deep Fried and Baked items.
The boys fell in love with this crispy pastry with juicy bbq pork filling and polished them all. 
Cheese and scallop! Combination made in heaven.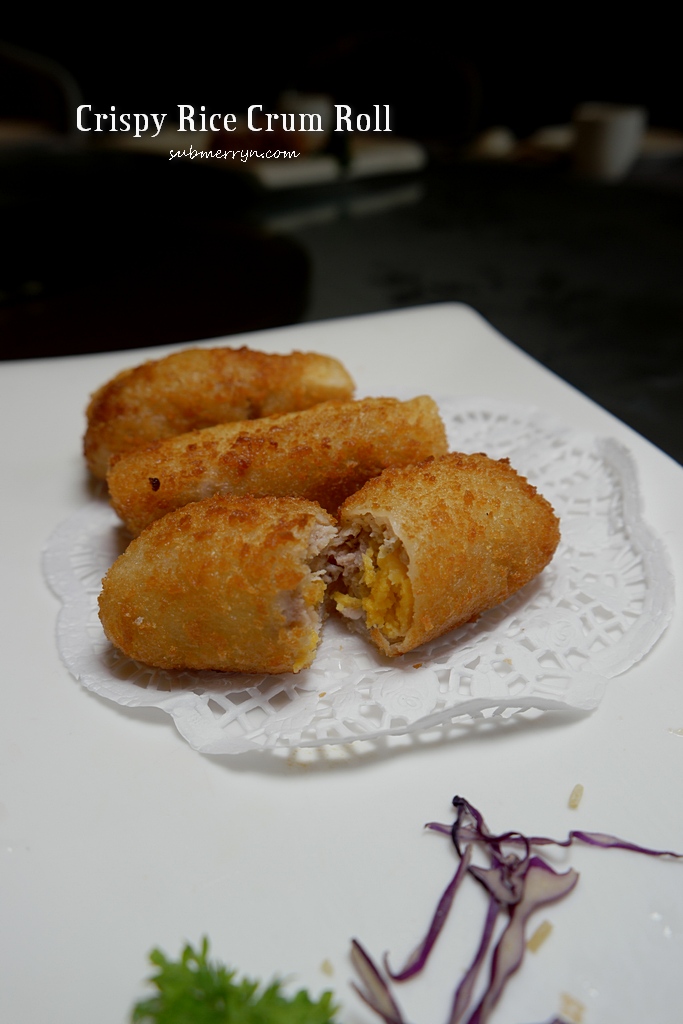 I don't really know what this is but I assumed it is crispy rice crum roll. I may be wrong with the name but I did not try this. The boys had them all.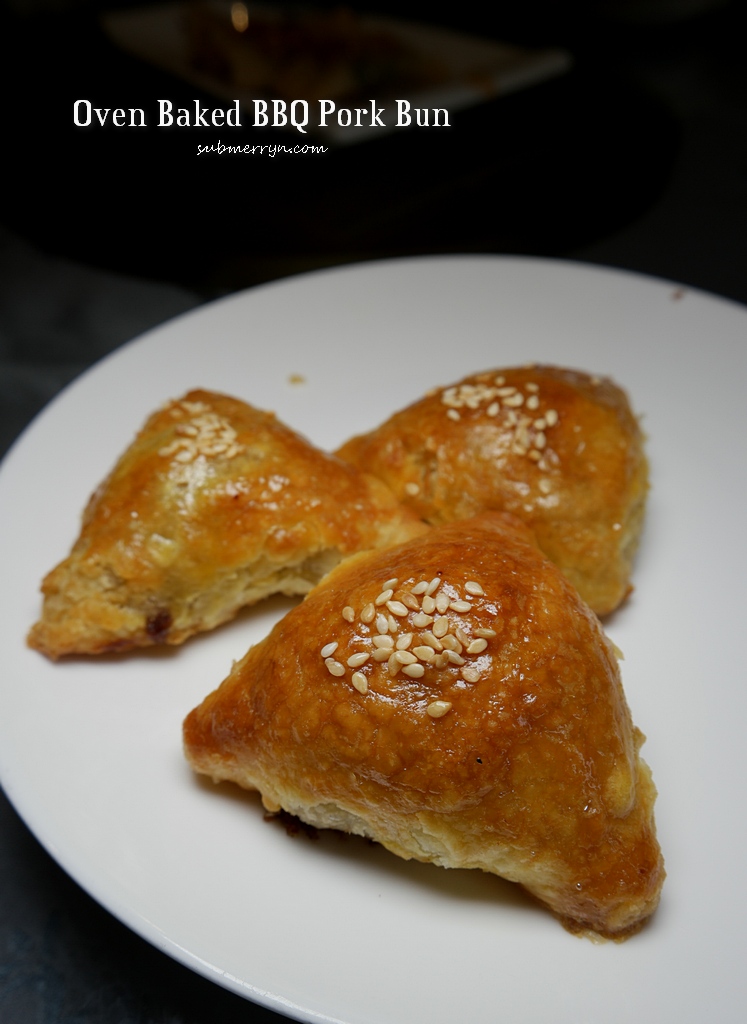 Fragrant and buttery pastry with juicy bbq pork fillings. This is nice. 
As for Claypot Cuisine, we had these:
My favourite dish during confinement and rainy days. I polished this entire claypot all by myself in no time. Cooked to the right balance of sweet and sour, I almost wanted to order another claypot for myself but did not as I have this next claypot (Yellow Wine Chicken) to finish up too.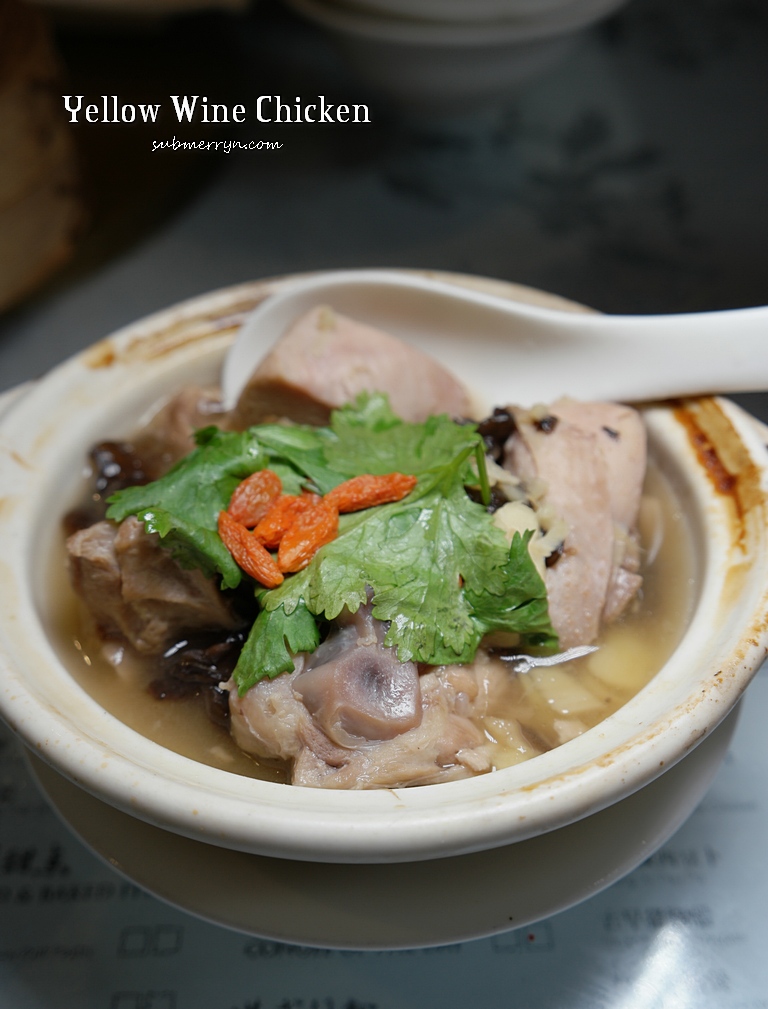 Yellow wine chicken, another popular dish for confinement. I enjoyed my confinement days because of these two dishes and I seriously don't mind eating them on ordinary days. 
We also ordered Roast Pork from the Assorted Roast Meat category. Highly recommended! 
I ordered this noodle for the boys but Ethan and Daddy ended sharing it as it is actually spicy hence Ayden can't eat this. I am surprised that Ethan actually loved this a lot though it is spicy. I like it too but I let him eat it as he really likes it. 
This ALL YOU CAN EAT DIMSUM promotion is super value for money. We were bursting at the seams by the end of our meal. It is highly recommended to make prior reservation as the place is super packed when we were there. 
Sky Palace Fine Chinese Cuisine Restaurant (食为天)
Sky Park @ One City,
Contact: 603-5115 9998
Adult: rm38++
Kids & Senior Citizen: rm28++
Kids Under 5 years old eat FREE
Sundays and Public Holidays only.
//

//

//

//

//

//

//

//

//

//

//