Slide The City MALAYSIA
Slide The City Malaysia is finally here! Originating from the U.S., Slide The City began touring around the world in U.K. and Canada before visiting Asian countries like Japan, Hong Kong and Korea in 2015.
Today it is finally here. The giant waterslide makes it debut in Malaysia and the Submerryn family gets to experience it firsthand :D

The above road leading to the overhead bridge in Precint 18 Putrajaya was transformed into a 1000ft giant slide for the weekend.
Before we go sliding, let's change into something more comfortable.
Separate FEMALE and MALE changing room is available.
There is also a makeshift surau for our Muslim friends.
Food trucks and beverages are also available.
We collected our kit (wrist tag, Slide The City tee and watergun) a week earlier in Berjaya Times Square. When we arrived today the only thing we needed to collect are the inflatable float and drinking water.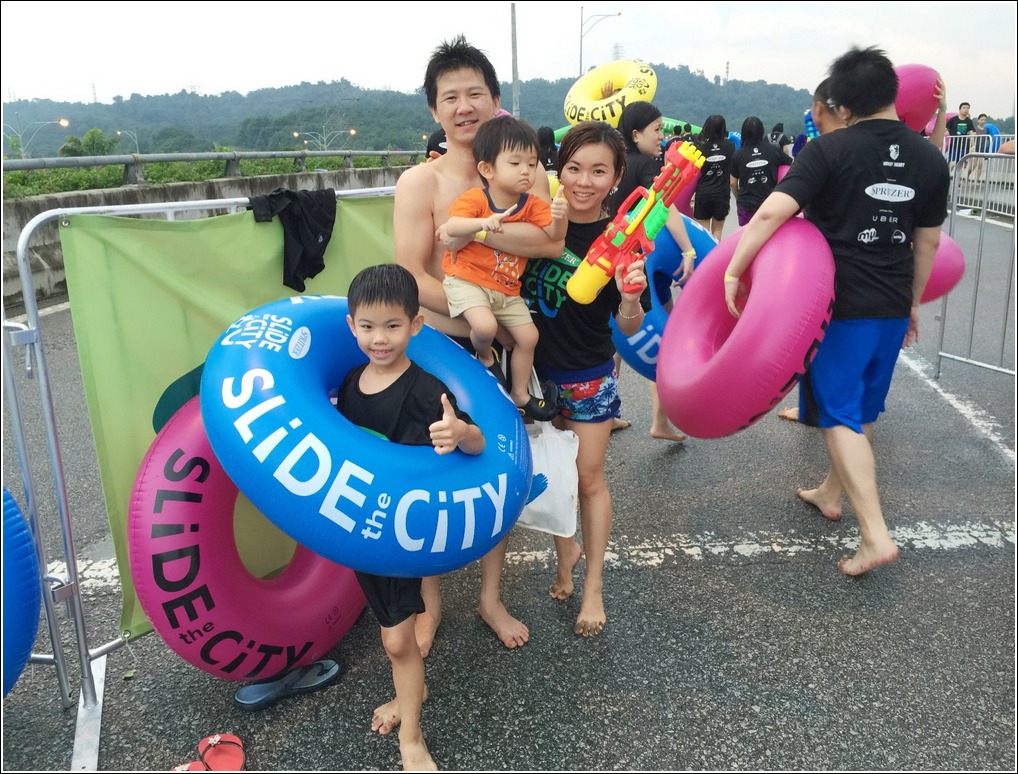 Look who is unhappy being too small to slide.. Haha.
Darling and I took turns taking care after Ayden while one of us goes sliding with Ethan. If you see me sliding, that means Ayden is with the Daddy.
Yeay, my first ever slide on the inaugural Slide The City MALAYSIA!
Oops.. I think I am not supposed to get my bum to touch the slide as the friction might slow down the momentum and eventually stop me. No worries, helping hand is all around to push/pull me back into action.
Next, it is time for these two to slide while I wait with Ayden.
There goes the Daddy like an upside down turtle.
There he goes again… Superman style this time!
Ethan so steady lah, with thumbs up somemore!
He enjoyed the most as he got to slide countless times.
I did not bring my camera along. All the pictures above are taken using my phone while carrying Ayden but here's a picture of me and Ethan courtesy of a pretty blogger I bumped into while queueing for our slide.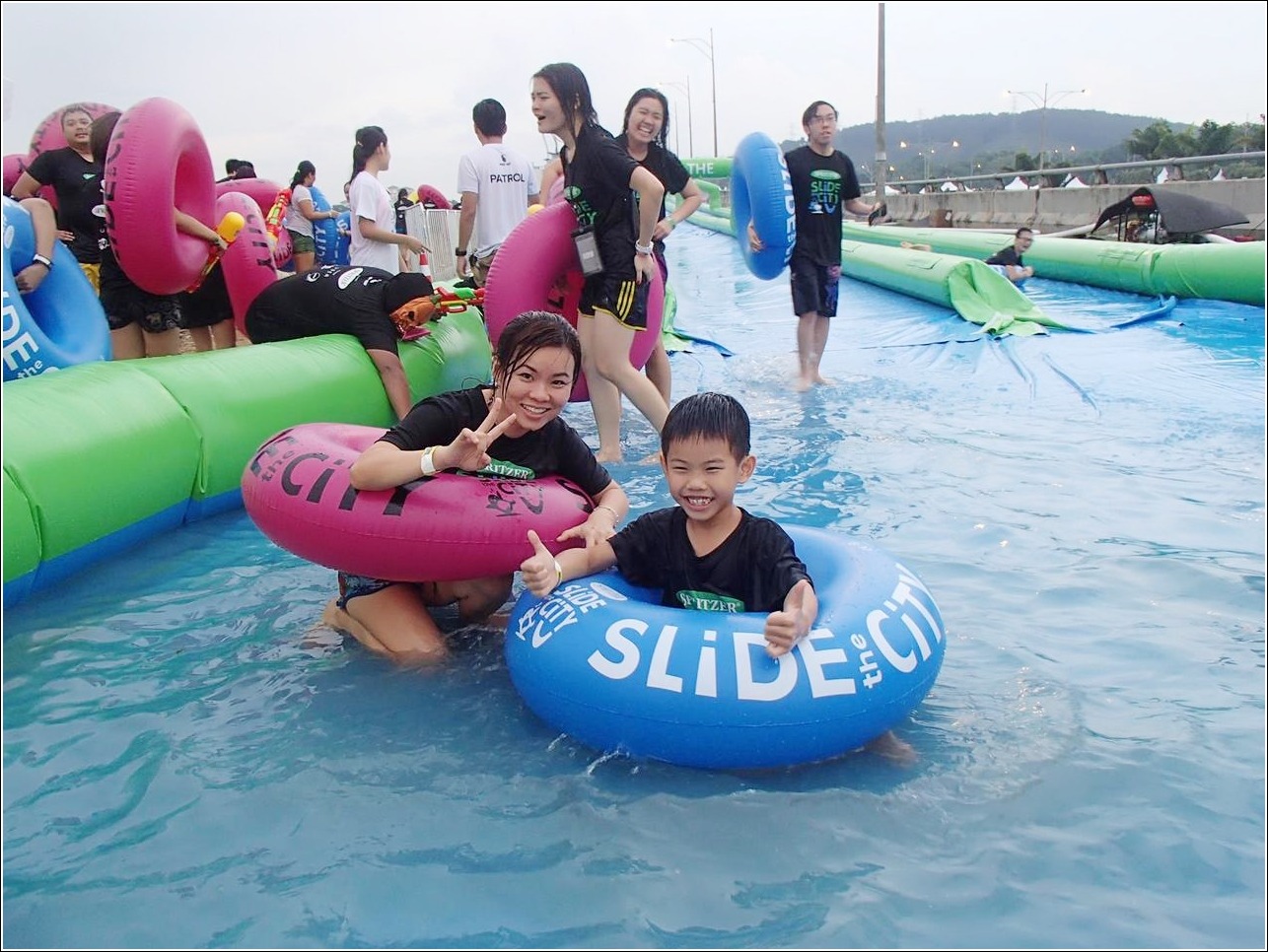 Thank you Ben Dan for this lovely picture :)
Ayden on the other hand is still sulking coz he did not get to slide. LoL! Wait lah, hopefully when he is bigger, Slide The City will still be around :D
//
//
//
//

//

//

//

//

//