DIY Eggshell Calcium Powder
Let's talk about eggshells today. Long, long time ago if you give me eggshells, I'll use them to make crafts.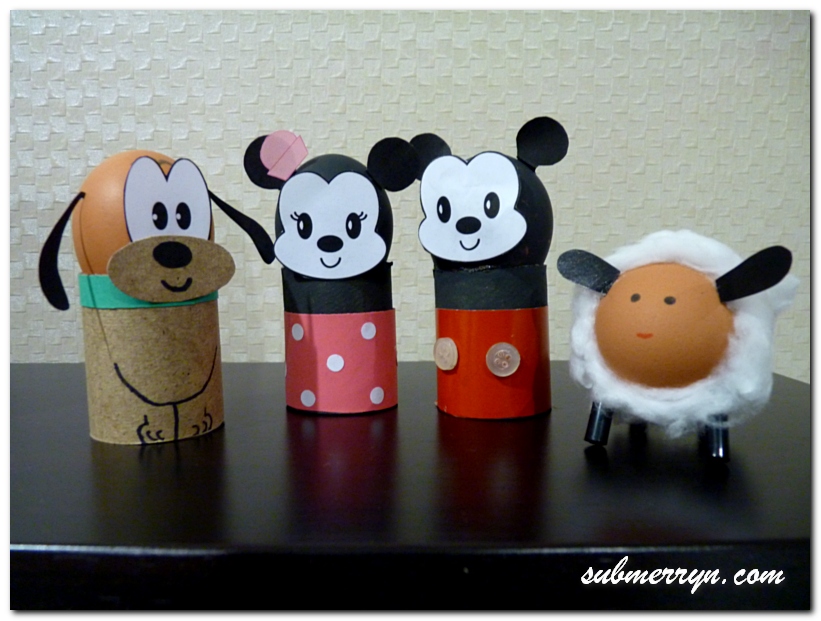 Cute? You can refer to the tutorial here -> Eggshell crafts
These days, I rarely use eggshells for crafts as Ayden is too young to be painting on them. He'll most likely crush them and the big brother Ethan prefers to paint on pebble stones instead.
So what do I do with my eggshells? I use them for my potted plants.
Ayden helps me make eggshell and coffee tea weekly for the plants. It is very easy to make. All we need are empty containers, eggshells, coffee grounds and water. Mix them all in and let them sip for at least 5 days. Use it to water the plants especially when they are flowering because without proper amount of calcium in the soil, plants may produce deformed blooms. The minerals from the shells to potted plants nourishes the soil. The added calcium will give plants a much-needed boost through production season.
Besides making eggshell tea, we also make our own calcium powder. Yes, I know we can actually consume calcium powder made out of eggshell but I am not that adventurous yet. At this moment, the calcium powder is for my plants.
Wash and dry eggshells.
The easiest way is to grind them in a blender but I chose to pound them because Ayden enjoys doing it.
My kitchen doesn't have bottles of spices but it does have a rackful of eggshell powder :P
Of course pounding it won't be as fine as blending but it's okay because I use this for my spinach garden and it helps keep slugs away. Just sprinkle this eggshell powder around the base of the spinach. Slugs won't be able to move up to the plant with these thing around. 
Eggshell powder also acts as a slow-release fertilizer so it is good to use any time for all my plants :)