Camel Ride @ Bukit Gambang Safari Park
Animal rides. What animal do you like to ride the most? We rode on horses, ponies, elephants and even donkeys before but have you ever ride a camel? We haven't, until we encountered a camel in the Safari Park at Bukit Gambang Resort City. Here, not only we can watch the camel, we can also ride on them. This is one of the first camel rides in Malaysia so we die-die also need to try :P
We get to ride on the camel at RM10 per ride. 
I am allowed to ride with Ethan. 
Camels are called "ships of the desert" as they are the main means of transportation there. They can carry loads up to 400++kg but the usual load is usually on an average of 100++kg.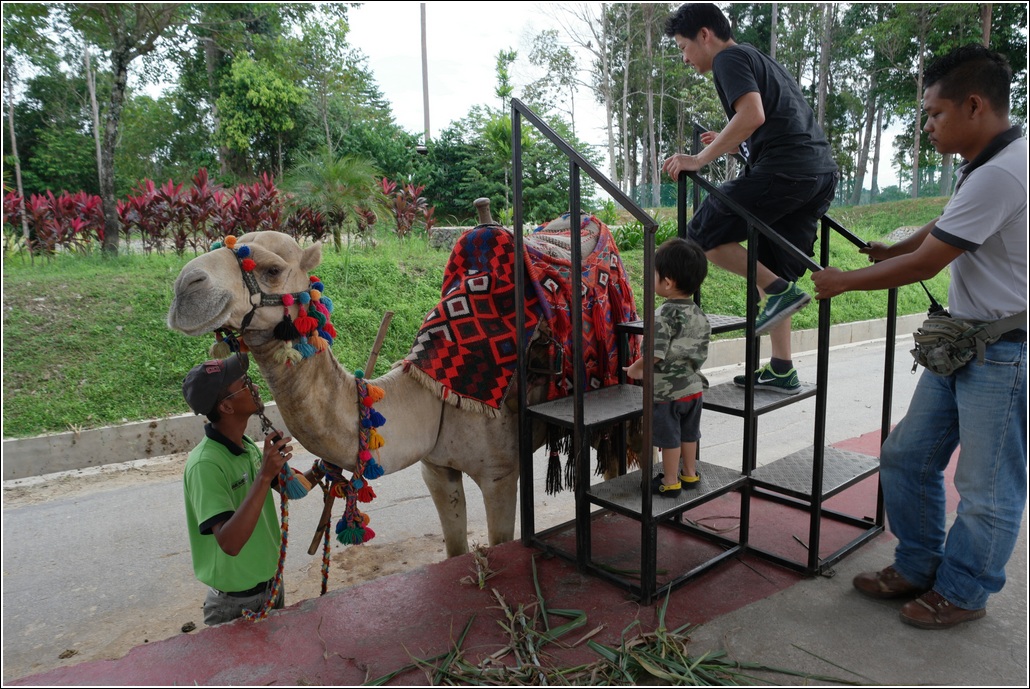 Darling rode on the camel with Ayden. The camel is always smiling and is beautifully decorated. 
The camel walk very slowly. It walks with both legs on the same side rise and fall together. This results in a swaying, rocking motion that we find hilarious as it made the ride quite a bumpy one eventhough we are on flat land. 
I'm glad we tried this camel ride. It was an interesting experience that the kids cherished dearly. The best way to teach the kids about animals is by exposing them to these animals whenever possible and this camel ride has definitely given them wonderful impression and memories. 
Besides camel ride, pony ride is also available at the Safari Park but we did not go for that as the kids have ridden on ponies and horses countless times. 
Related posts on Bukit Gambang Resort City:
1) Two Ways to Experience the Safari Park
2) Dine with White Lions
3) Active Academy Centre
4) Animal Feeding