My First Hair Color @ Number 76, Starhill Gallery
My first ever experience of getting a hair service in Number 76 was at their Bangsar 2 branch. It was quite tricky to get a parking spot there as that area can be really congested. I looked through the rest of their branches and find that the one in Starhill can accomodate my schedule better as I can only get things done on the weekends.

Number 76 in Starhill is very busy during the weekdays but gets more relaxed towards the weekend so it is ideal for a person like me who is only able to go for my pampering session once the hubby takes over the kids.
This Starhill Gallery branch exudes luxury and indulgence. I love their spacious enclosed space for upmost privacy.
My cup of tea on a relaxing Sunday morning.
I wanted to get my hair colored. It has been ages since I last colored my hair, they are considered 'virgin hair' now. I did not want to shock the kids with platinum blonde hair or anything so I let Stylist Director Yves to decide for me. The first thing he asked was, "How light can you go?" to which I answered, "Not very light" :D
My Hair Makeover Menu of the Day:
1. Long Hair Color (RM296)
2. Tansan Scalp Wash (RM32)
3. Ultrasonic hair treatment (RM265)
4. Hair Cut (RM98)
It took about two hours to get my hair dyed, Tansan washed, treated with their signature Ultrasonic hair treatment and finished off with a hair cut.
The color we decided on is purple brown; subdue under natural lighting yet is obvious enough under strong light. I also requested for a Tansan wash on my scalp as it's good to clean the scalp every once in a while as all these build-up can cause dandruff, itchiness and eventually lead to hair loss. 
After the Tansan scalp wash, I opted for their signature Ultrasonic hair treatment to repair, hydrate and smoothens my newly colored hair.
I've blogged about this treatment. You can check it out here -> Ultrasonic Hair Treatment.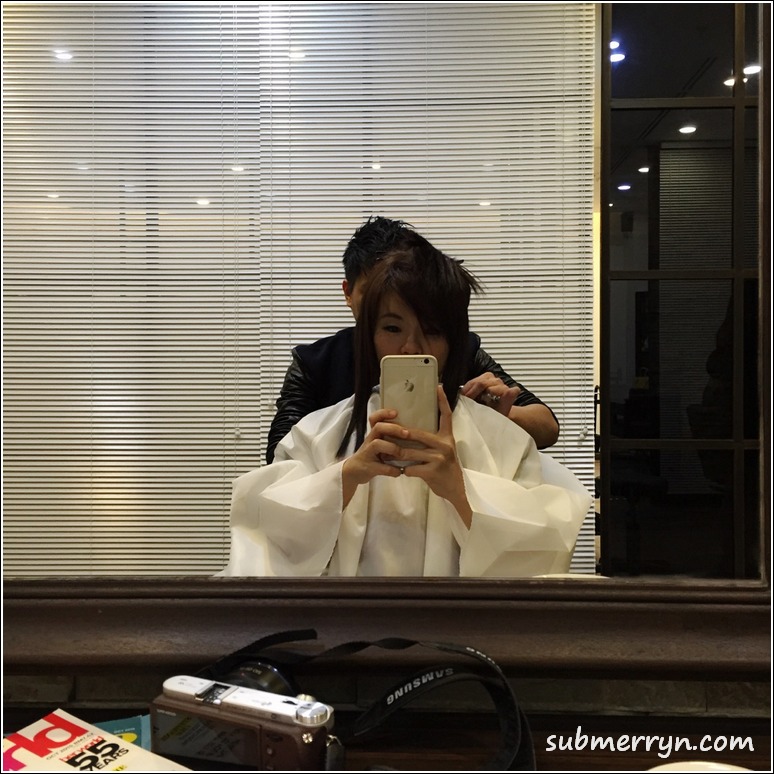 Finally, my pampering concludes with a haircut.
This is the result of my makeover:
My BEFORE and AFTER pic. I love how subtle the color is and am affectionately fond of my hair cut especially my fringe.
My hair looks like this under bright light. The color looks more intense.
I had a relaxing 2 hours here while the Daddy and kids walked over to Pavilion for lunch. The Daddy said I can come here again for future hair services as he can keep the kids occupied in Pavilion. Sounds like a good plan :D
number76
S4, Pamper Floor
Starhill Gallery
Jalan Bukit Bintang
Kuala Lumpur
tel: 0321416676
Opens every day from 10AM to 10PM
Related Posts
//

//

//

//

//

//

//

//

//

//

//

//

//

//

//

//

//

//

//

//

//

//

//

//

//

//