TP Roll Multi-Storey Toy Car Garage
Both the boys have too many toy cars scattering on the floor. I decided to help them build a multi-storey garage last weekend. We used the larger toilet paper rolls for this project.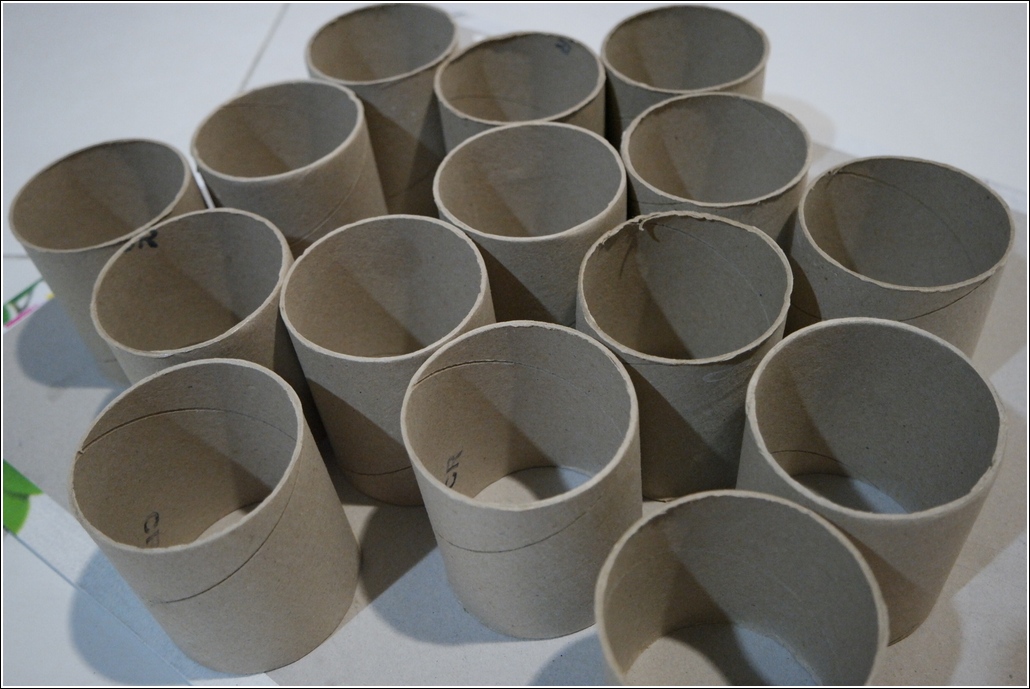 We used 15 rolls for this multi-storey garage. Maybe we can build a bigger one next.
Stick double sided tape on the TP Rolls.
Stick them together as you wish. We made three levels with 5 garages on each level.
Ayden seemed to be saying, "Bro, what you doing? ONE car per garage please!"
I think it's time to build them more garages…
Related Posts