Sunway Lagoon Wildlife Park and Petting Village
Ethan has been pestering us to bring him to Farm In The City at Seri Kembangan for ages but we just don't have the time for it. Coincidentally, I got this complimentary tickets to Sunway Lagoon All Park that is expiring in a couple of days' time. We got it like months ago but never got around to utilize it. We were very busy last weekend but decided at the very last minute to squeeze a couple of hours to go to Sunway Lagoon Wildlife Park eventhough our tickets are for ALL PARKS! Such a waste of the tickets but nevermind, something is better than nothing. 
There are birds in this Wildlife Park.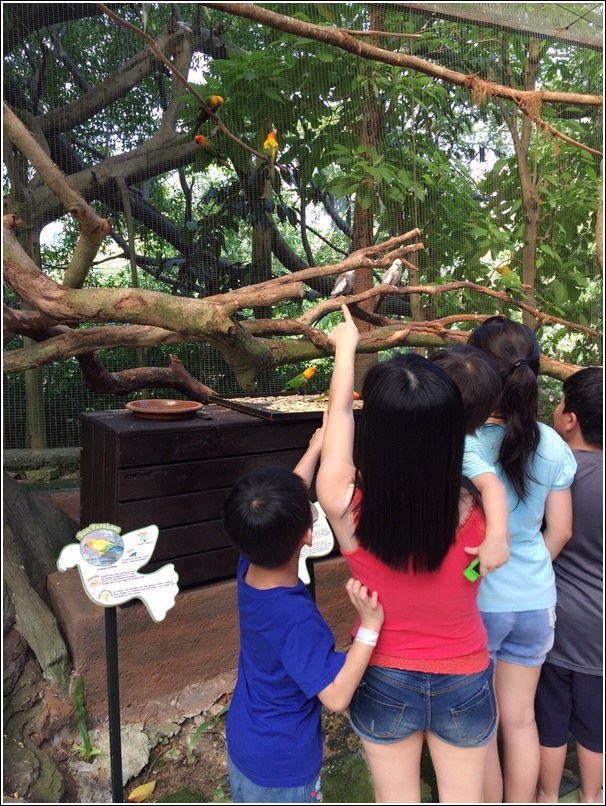 Ethan was trying to show me something. He had a particular bird that fascinate him and I was trying to figure out which one. 
Can you guess which bird?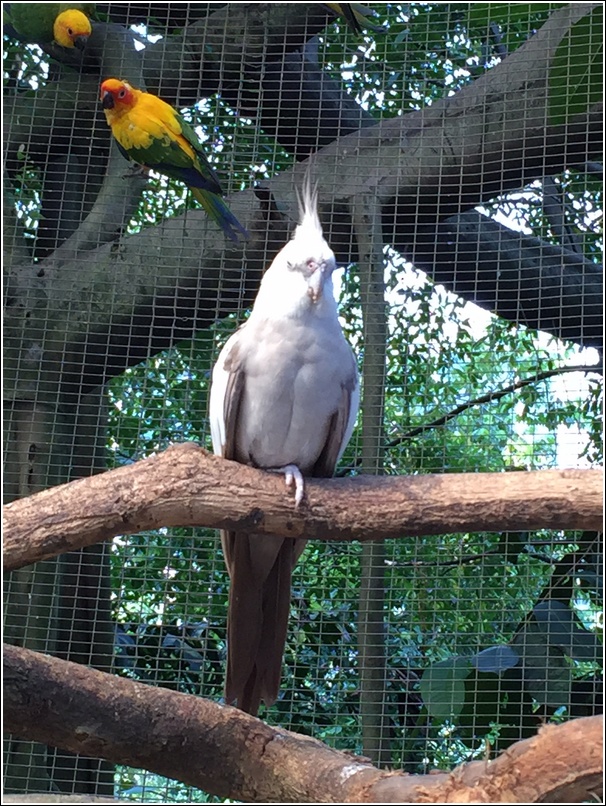 This. He said this look like the villain white bird in Rio and I must agree. I wonder if it is actually the same? 
TigerLand. This is actually the first stop in Wildlife Park but because I accidentally loaded pictures of the birds first and am so lazy to rearrange so I'll just let it be like this… Ethan is showing off the tiger on his tee :P
Look at that! Us and tiger barely a metre away! It takes a lot of guts to be standing in front of the tiger like this #ballsofsteel
But before you go all hyper and scold me for being crazy to risk my kids and I, let me tell you there is actually a glass wall separating us from the tiger :P
The tiger is actually in a glass enclosure surrounded by electric fences. 
Darling spotting the tiger from here. There is no glass here though so don't put your fingers through that!!!
If the tiger does not intimidate you, wait till you see this:
"Dont move? Why not? What?! There's a LION behind me?!!!"
Yes Ayden. There is a WHITE LION behind you!
Again, there is a glass wall separating us but you can't see it here in the picture. 
Ethan acting macho and all..
After that we made our way to the Petting Village.
We tried to catch some fish. Easy lah, so many fish, one small longkang… but wrong! It's not as easy as I thought. Ayden and I gave up after a while. 
Darling helping Ethan to catch some fish. They are not satisfied until they catch some. 
And they eventually did after a lot of teamwork effort. 
Ethan releasing the fish back into where they belong. 
The boys then tried feeding some animals. They started with rabbits. It is Ayden's first time feeding animals.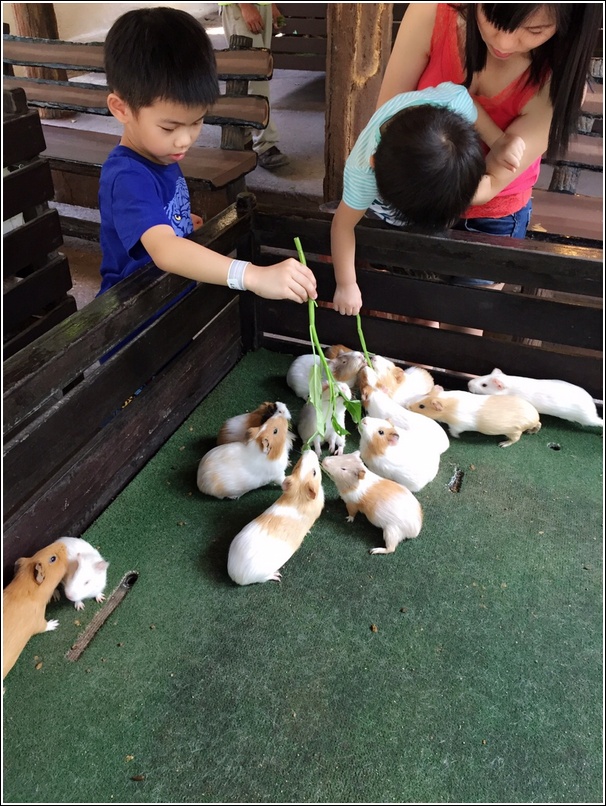 Are the above guinea pigs? Pardon my ignorance. When I was younger, I did not pay attention in school >_<
They even fed the Giant Tortoise. Darling did not allow me to bring Ayden close to the tortoise but that boy wanted to try feeding the tortoise after seeing big brother Ethan doing it. 
So I let him feed the giant tortoise too. 
And then we saw an even bigger giant tortoise. It is so much bigger than Ayden! I did not let Ayden or Ethan go near lah as my mom once said according to old folks if a tortoise snapped on your fingers, it won't let go until there is thunder and lightning. I imagine if this tortoise snapped on the boys' fingers, don't say won't let go, I think putus terus!!
We saw white ostrich also. Ostrich also taller than me… Haih.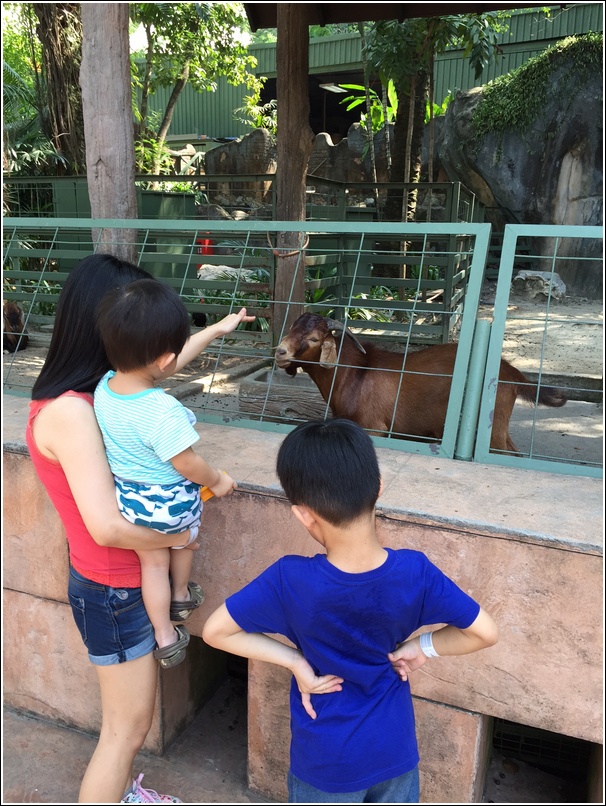 Here is Mr Goat nibbling on the fence. 
Ayden with some birds. 
We went around for some rides before leaving. It is Ayden's first time riding on such rides. It was almost 6pm and he is already very sleepy having not napped the entire day but he loved it so we brought him for a couple more rides before leaving. 
Though it was a quick 2 hours in there, the kids enjoyed themselves very much. We did not get to see the Sun Bear though as they were upgrading its enclosure. Till next time then…