Rice Cooker Cakes : Butter Cake
I baked butter cake using my rice cooker last week. This is by far the most successful cake baked using my rice cooker. The texture of the cake is exactly like those oven baked cakes except the top layer is pale and not brown. The amount of ingredients used makes it just perfect when it comes to the thickness of the cake. This is also the first cake (baked using my rice cooker) that requires the use of a mixer.
Ingredients:
200g self raising flour
1 tsp baking powder
160g sugar
250g butter (I used salted butter)
3 eggs
1 tsp vanilla essence
25ml fresh milk
Method:

Using mixer, beat sugar and butter till fluffy.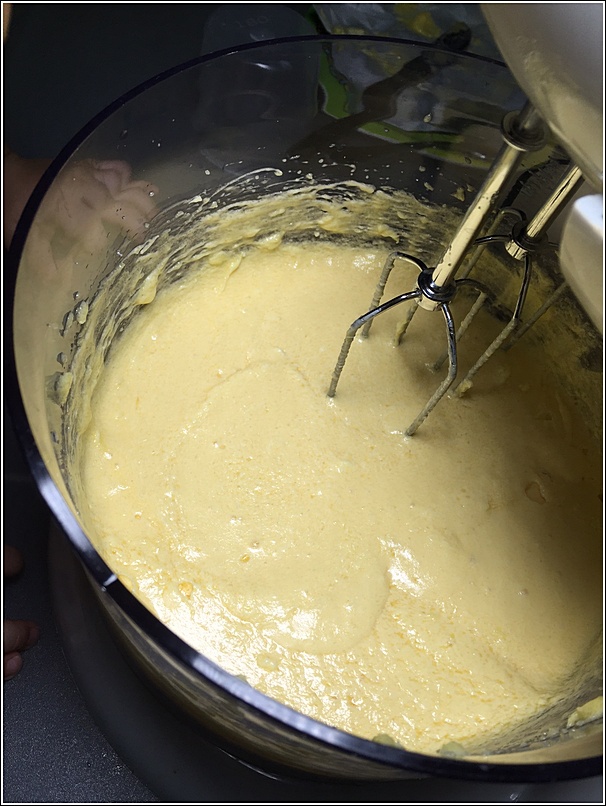 Add egg (one at a time) and mix until creamy. Add vanilla essence. 
Add flour and baking powder.
Fold the flour mixture manually without using the electric mixer. It helps if you have a cute little helper :) Lastly, add milk.
Rub the used butter pack onto the pot to grease it. 
Pour the cake mixture into the rice cooker pot. Place into the rice cooker and set to CAKE.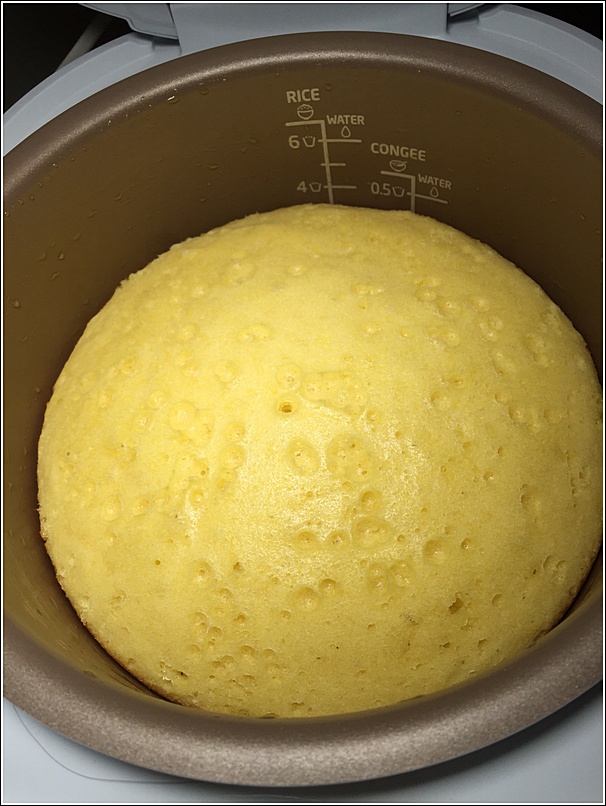 The rice cooker will automatically switch off after 45 minutes or so. 
The top of the cake is pale compared to oven baked cakes but the texture inside is excellent.
Moist, fragrant and solid butter cake with the perfect crust at the side and bottom. 
My little helper finally enjoying the fruit of his labour an hour later. Hehe. Yums! 
For more super simple rice cooker cakes recipes, click here.
//
//
//
//
//
//
//
//
//
//

//

//
//

//

//

//

//
//

//

//
//
//
//

//

//

//

//

//