Horlicks School Journey Initiative
A journey of a thousand miles begins with a single step. Even the longest and most difficult ventures have a starting point. I home-schooled Ethan when he was younger. I don't believe in sending him to preschool but as he grows up, I know I will have to eventually expose him to the real world to learn not only on academics but survival skills as well. We decided to enrol him into a public school. With that decided, the next dilemma is which school? There is one near our current home but I heard many unfavourable reviews about that school especially on academics and the discipline of the students. Then there is this one school that is the talk of the town but is situated a little further than where we are staying.
Knowing that schools usually approve students' application based on their home address (not all schools but most of the more popular schools) we bought a condo nearby years ago (before the market boom so price was pretty reasonable back then) so we can use the address to apply for that school of our choice when the time comes. But having little kids, I am not keen to live in a high rise building so we continued staying where we are and rented out our unit.
Fast forward to present, Ethan is accepted into that school of our choice much to our delight. It is located at least 15km away from our home. On good days, it takes only 20 minutes journey to school by car but since the construction of MRT takes place, we have to bear heavy traffic almost daily and his journey to school can take up to 45 minutes if not an hour long. The father is the one who drives Ethan to and fro school as he is working flexible hours. I sometimes wonder if we are wasting too much time on the road and if we should just move into the condo to save time but the man of the house says NO. He prefers us to live where we are as we are really much more comfortable here. He says the time spent on the road with Ethan is a good bonding time for them. OK, that seems legit.
What I am trying to say is, we are lucky to have many choices and solutions when it comes to Ethan's education. Unfortunately, there are many children out there who have very little access to education. Education plays a major role in how a person's life will turn out. It is estimated that 1 in 25 Malaysian children are out of school and do not have access to primary education.
Horlicks School Journey Initiative aims to champion the cause of addressing children's lack of access to education. Horlicks has partnered with the Malaysia Association of Social Workers as part of the Horlicks School Journey Initiative, working to ease the journey to school for Malaysian children who are currently not receiving a formal education. Horlicks and MASW have launched a pilot programme to help children in Kampung Chuweh, Malaysia to attend school.
Watch this video to understand their plight better.

HSJI aims to inspire and motivate communities across Malaysia to do their best to support education for all Malaysian children. For this to happen we have to join forces to ensure our kids get the best education they possibly can. As mothers, we can do our part in ensuring our child is properly nourished before going to school. Many Malaysian mums choose Horlicks at breakfast to keep their children power-packed and alert in school.
Breakfast is the most important meal to kick off the day hence the saying 'Breakfast like a King, Lunch like a Queen and Dinner like a pauper'. Having a nutritious meal before going to school is extremely important for the kids in order for them to stay alert and focus in class.
While Ethan has all the luxury to have a hearty breakfast before going to school, the children of Kampung Chuweh can't even think of attending school as the journey to the nearest school means taking a 45 minutes boat ride followed by another 25 minutes of journey by bus.
All this is about to change as Horlicks School Journey Initiative aims to make it happen. HSJI will have to prepare the children for school. This can be done by sharing with them what it is like to be in school and exposing them to the proper environment in order to integrate them better into the community.  That is the first part of the programme – providing basic education.
In the second part of the programme, HSJI is making it possible for these kids to go to school by providing them with the necessary transport and in this case making boats available for the children of Kampung Chuweh.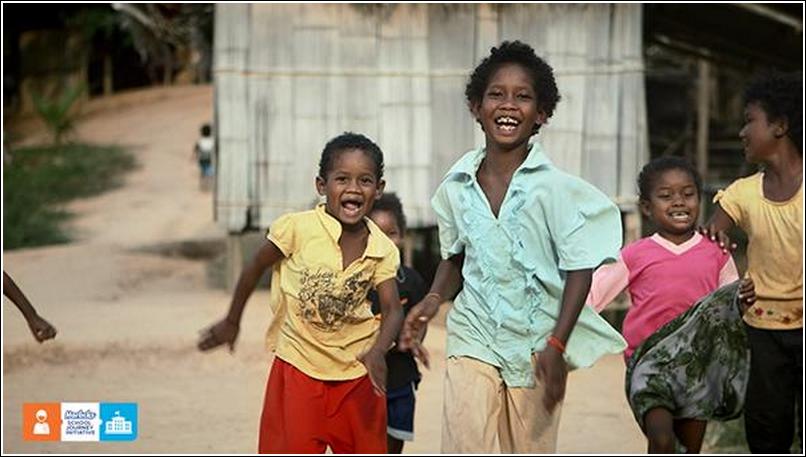 A journey of a thousand miles begins with a single step. Even the longest and most difficult ventures have a starting point. For the children of Kampung Chuweh, their starting point is Horlicks School Journey Initiative.
We can also support Horlicks School Journey Initiative in their journey to support Malaysian children, who may not have access to education today, to get to school. Let us all join forces and keep updated on this programme by following their FB page https://www.facebook.com/HorlicksMalaysia
There is no quick fix solution, but the Horlicks School Journey Initiative will work with the community to understand and address their specific needs, and drive sustainable change. Let's all work together to help children around the world achieve their aspirations.
//
//