Rice Cooker Cakes: Steamed Chocolate Banana Cake
Darling bought me a new toy. The rice cooker that I have been using to cook porridge for Ethan and now Ayden has finally died so he bought me a new one. It comes with a CAKE function so today I excitedly tried to bake a cake using it as my oven at home is rendered unusable for ages.
For a mother of two, you'd think that I would have everything in my kitchen but the truth is, I don't. I don't even have a working kitchen scale so for today's recipe of a super simple rice cooker steamed chocolate banana cake, all the measurements are taken using this:
A cup. The same cup I used to measure rice.
Ingredients:
1 cup self-raising flour
1 cup sugar
50 g butter
1 egg (lightly beaten)
2 teaspoon cocoa powder diluted in 60ml water
3/4 cup mashed banana
Usually a block of butter comes in 250g so I used 1/5 of it to make 50g. See. Who says we can't make a cake without using a kitchen scale :P
My little helper woke up from his nap just in time to help me mash the bananas.
Haha! Hopefully he doesn't finish the mashed banana before I manage to get them into the rice cooker!
The method is extremely easy. We don't even need to use a mixer.
All we need to do is mix the butter and sugar in a bowl. Add in flour. Mix. Add egg, cocoa solution and mashed banana. Mix.
Pour the batter into your rice cooker pot. Oh before that! Remember to grease the pot first! Place it in the rice cooker and cook on CAKE function for 40 minutes.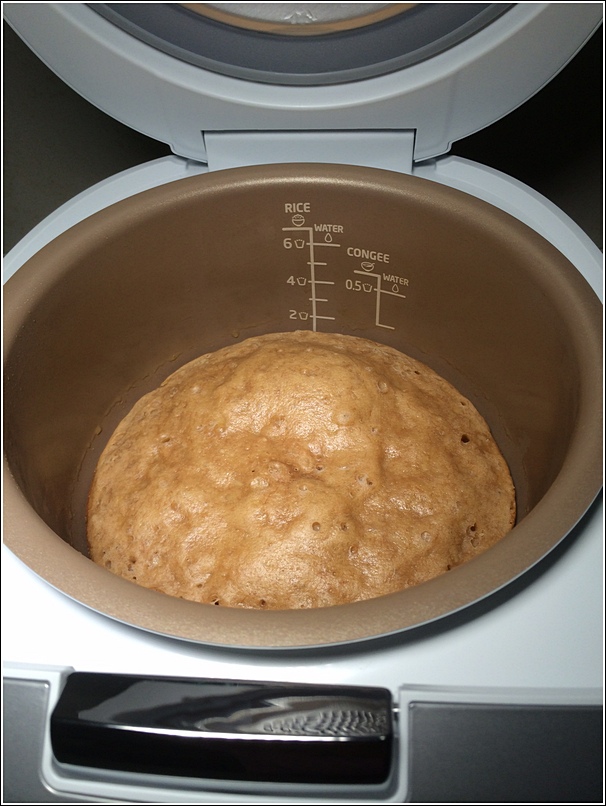 This is how it looks like after 40 minutes. Cool it slightly before removing it from pot.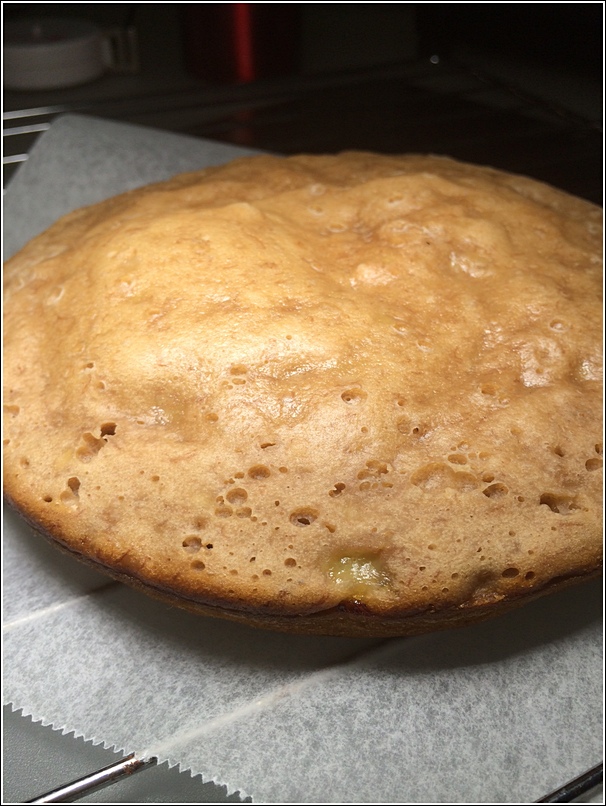 My super simple yet delicious steamed moist chocolate banana cake chilling on a rack. 
Somebody can't wait to get his hands on those cakes already.
Om nom nom.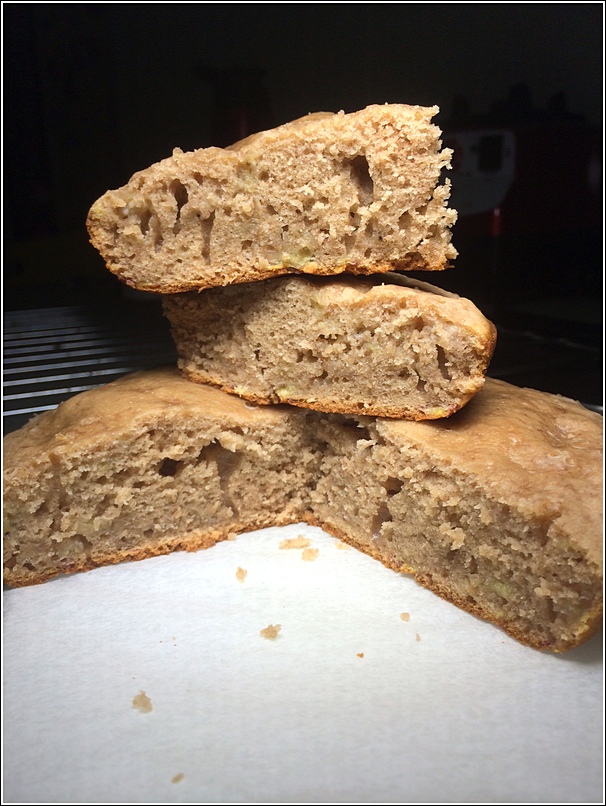 So my chocolate banana cake ended up very similar to ma lai koh (Chinese steamed cake) instead of those oven-baked cakes but it's okay because it is just as yummy and Ayden loves it more this way. This is after all my first try. Will experiment with more recipes and see what I'll end up with. I have a feeling I'll be using this rice cooker more for baking and steaming instead of cooking rice. Haha!
//

//

//

//

//

//

//

//

//

//

//

//