Ultrasonic Iron Treatment
You know I am actually relieved that we are having another week of school holidays. It's because we haven't got time to prepare Ethan's back-to-school stuff until the very last minute. This weekend had been a very busy one for us with buying school shoes, uniform, wrapping books and also to get his haircut.
When I was in school, my school shoes are just plain white shoes. But Ethan.. this boy had Angry Bird and Ben 10 school shoes last year. Today, he chose Upin dan Ipin white school shoes from Bata. Kids are having it so much better now, don't they?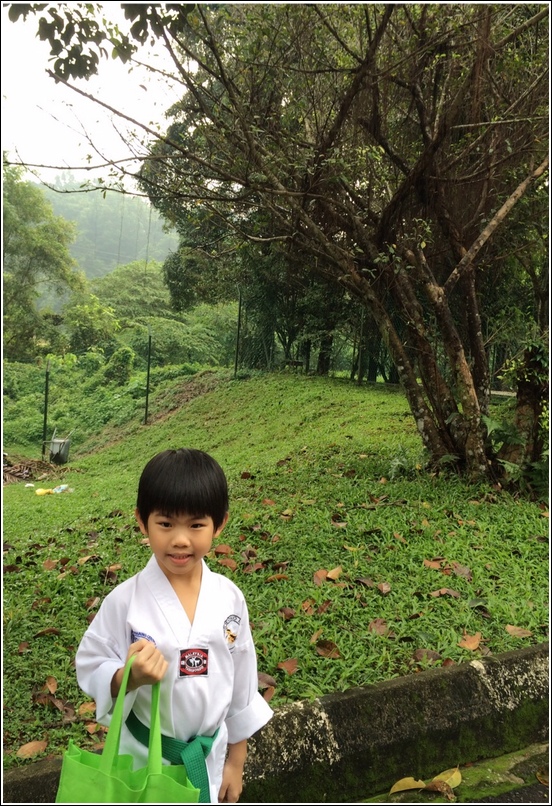 Earlier during the day Ethan was still having this long hair. He went for his Taekwondo grading test and the master reminded us to get him a haircut as school is going to reopen soon.
So after buying his school shoes and having our frozen yogurt at Moo Cow Bangsar, we walked to Number76, Bangsar 2 for Ethan's haircut.
We got Director Shaun to cut Ethan's hair. This boy is unbelievable. He happily told Shaun how he wanted his hair to be cut. When I was his age, I just sat down sobbing quietly while my mother cut my hair. Sobbing because I've always wanted to have long hair but because I was such a messy girl back then, my mother always chop my hair off.
While waiting for Ethan to get his haircut, I saw this on the table. I asked them how long will this treatment take and they told me an hour. One hour is good so I decided to kill two birds with one stone and get my hair done too while waiting for Ethan.
I only get my hair done twice a year. Once at beginning of the year and another in August or September. It has always been like that. My stylist always complains that I don't pay enough attention to my hair but the truth is I just don't have the time :( Even for this treatment, the first question that occured to me is how long will it take to get it done. One hour is perfect lah for me :D
First I got my hair washed, towel dried and the treatment cream is applied.
Then they use this iron that vibrates. The first thing that came to my mind when they told me that they are going to use this iron on my wet hair is, "I thought iron will damage wet hair?" but they told me that this iron doesn't emit heat. It only vibrates to separate the particle of protein, water and oil in the treatment applied to help it penetrate deep inside my hair. Furthermore, this iron doesn't straighten the hair. It only vibrates the cells of my hair for better penetration of the hair treatment.
Me getting my hair treated while Ethan getting his hair cut. Darling was at the waiting area feeding Ayden his porridge :)
Ethan getting his hair washed after his hair cut. Ethan is very fussy when it comes to hair cut. He dislikes having those little hair dropping on his nose and neck. He used to be very ticklish and refused to let people wash his hair at the salon but surprisingly this time he allowed it. He even enjoyed the session, telling me that he almost fall asleep there -.-
Ethan's much shorter hair. He wanted the front to be even shorter but I said KENOT! Too short will look like Jim Carrey in Dumb and Dumber >_<
I was also given 4 tubes of hair treatment for me to use once a week at home so by the time Chinese New Year comes, my hair will be super healthy, soft and silky :D
Tah-dah! The result after the treatment. My hair is so much softer now and the ends are not dry anymore.
New hair so must take picture lah. Nice or not? Pic taken at the lane next to the salon. So nice got graffiti somemore :D
Okay, so Ethan's back-to-school preparation is done. School bag no need buy as his old one is still good. My Chinese New Year hair is also done! Fuh! So happy me to have soft and silky hair again :D *flips hair*
Related Posts
//

//

//

//

//

//

//

//

//
//
//
//
//

//

//
//