Homemade Chicken Essence
Lately I've been feeling fatigued and Darling said I look pale too. Maybe because I've not gotten enough rest when both the kids are down recently. He wanted to buy ready made chicken essence for me but I don't want them. I told him I'll make my own chicken essence so everyone in the family can drink it too. Chicken essence can reduce mental fatigue. It is also beneficial for students ie Ethan. I heard chicken essence is rich in collagen too so drink up, ladies! 
I only use either kampung chicken or black chicken for making chicken essence. 

I used 2 whole black chicken for my family of four. 
Chopped and skin removed.
I use my pestle to crush the chicken flesh and bones. If that is not enough, I use knife to chop and chop again. It's a really good stress buster. The next time I'm feeling a whole lot of anger, I'll go chop and crush some chicken! LoL! The more you crush the bones, the more essence you can get.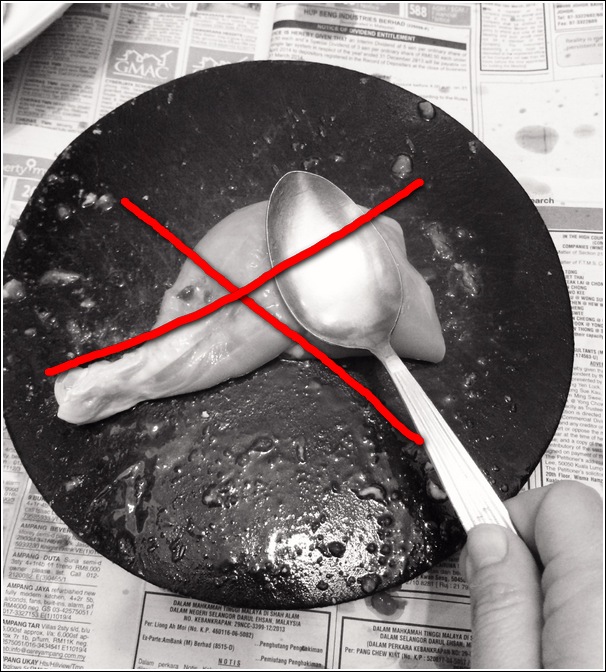 The first time I made chicken essence, Darling tried to help. He used a SPOON to tap the chicken. I was like, HELLO! We are supposed to CRUSH the chicken not giving it a massage! Even if you feel like massaging it, please, give it a Thai massage. Kasi hancur sama dia! No gentle, gentle here please. 
Place a cloth in a huge pot. 
Place a small bowl, upside down in a bigger bowl. The smaller bowl will collect the chicken essence. I'll show you later. 
Arrange the pounded chicken over the smaller bowl. Cover with a plate. Place the entire bowl into the large pot. Pour water (not in the bowl but in the pot) until at least half of the bowl. Cover the pot and boil. I boiled for 6 freaking hours! Remember to check the water level from time to time. Add more water if needed. 
Remove the bowl from the pot. Can you see how dry the chicken is after 6 hours? Carefully remove the chicken.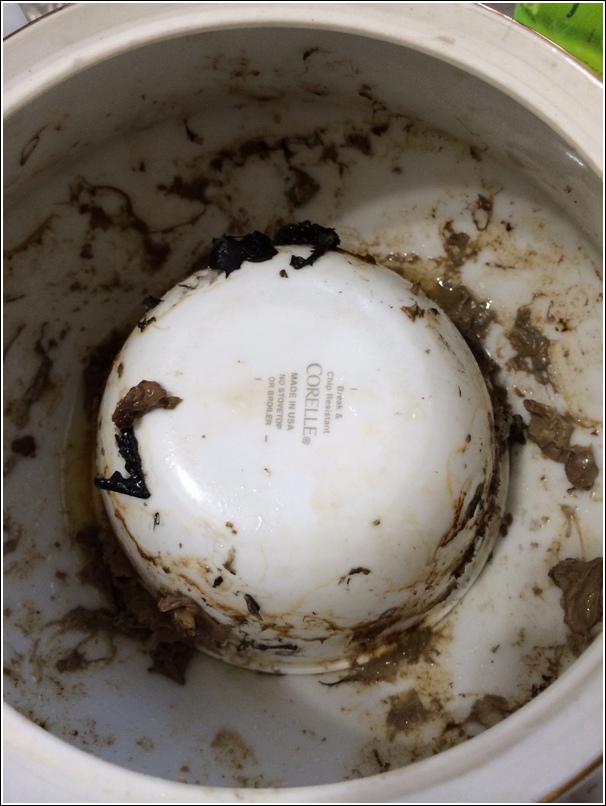 Look at the small bowl. There is precious chicken essence underneath. Carefully tip it over and remove the bowl. 
There. Precious liquid of golden chicken essence!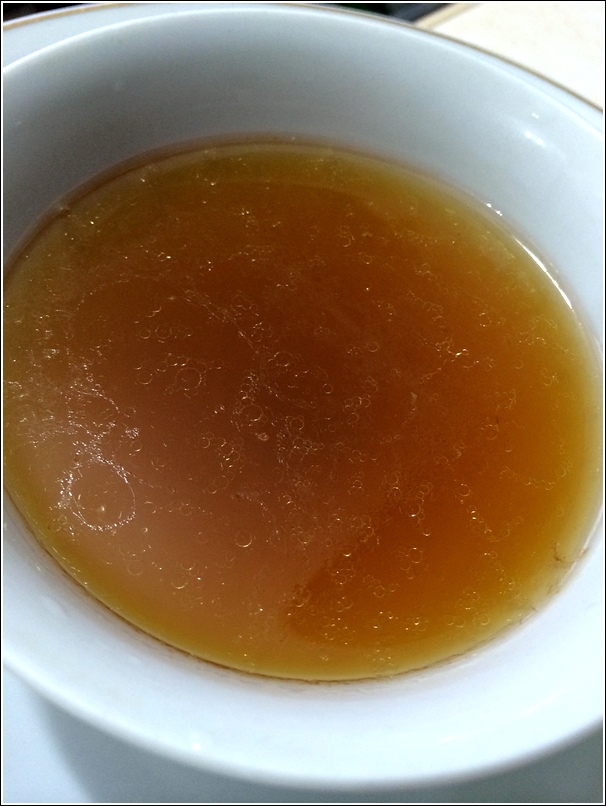 Thick and delicious golden chicken essence. Two black chicken yield 3 bowls of these essence. 
It's so easy to make my own chicken essence, I'll never buy those bottled ones anymore :)
Related Posts
//
//
//
//
//
//
//
//
//

//

//

//