How To Fold The Korean Lamb Head Towel (Jjimjilbang)
I tell you one thing. When I first saw a friend folding this towel for her baby, I have no idea that this is the famous lamb head towels that you see in Korean drama series. My idea of Korea is Psy's Gangnam Style. That's it. Only that. I'm not a K-pop fan or anything so you can understand my lack of intelligence in regards to that part of the world. But now I understand that the Koreans use this lamb head towel to keep their ears from burning at the Jjimjilbang (Korean Sauna).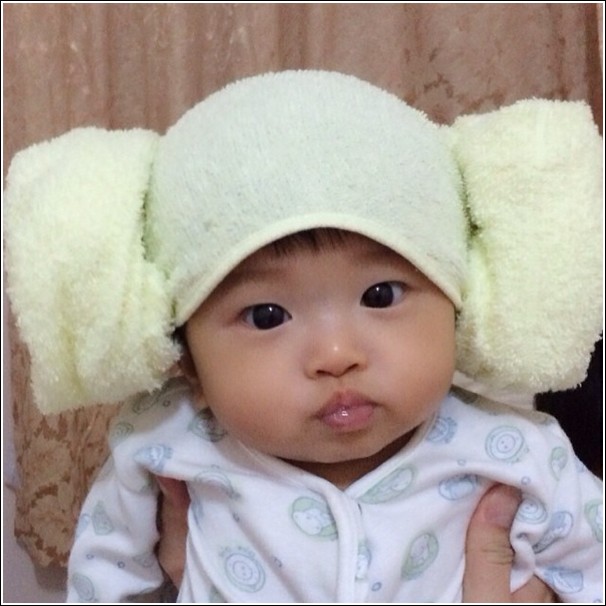 My little lamb Ayden in the Korean lamb head towel. Not bad eh my first try? Turned out to be SO NICE! 
In Korean this lamb head towel is yang mori (양머리), something you'll commonly see in their sauna hall. Now, let's welcome the little lamb himself to guide us on how to fold the Korean lamb head towel. 

Lay a towel flat.
Fold the bottom 1/3 part of the towel up as shown in the picture above. 
Fold the upper 1/3 part of the towel down as shown in the picture above. 
Roll up one end of the towel. You'll need both your hands to roll it up but the picture above shows only one as I needed to use the other hand to hold my phone to capture this image. I have no helper yo! Imagine rolling up your sleeves or better still your jeans (since we usually use both hands to roll them up). That's exactly how we do it here. 
One end of the towel nicely rolled up. 
Roll up the other end. 
Roll the towel until it is snug enough to fit your head. 
Like this! Woots! My little lamb is still in a little state of shock as I guess he did not expect me to put the lamb head towel on his head! Haha!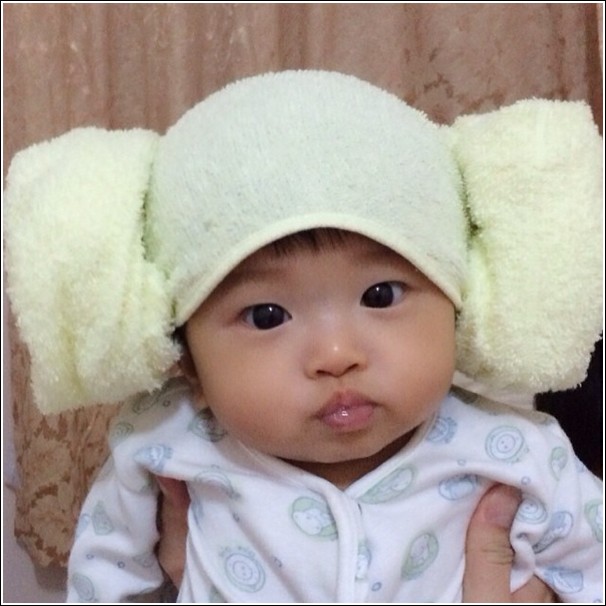 Alas! He's adapting well to the lamb head idea now. Chiak! :P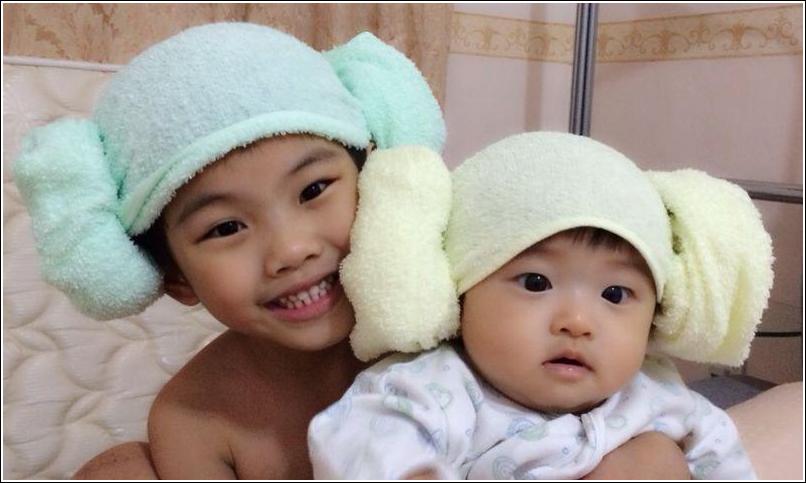 My two lambs!
Since we are at this, can anyone enlighten me why is the plural of lamb is lambs but the plural of sheep is still sheep?