One Utama's Christmas Decor
What's wrong with me? This is my second home yet I have not blogged about their Christmas decor. I'm sorry. Sometimes we take for granted things that are close to us >_<
So it's all about rocking horses and hot air balloons this year. 

Up, up and away!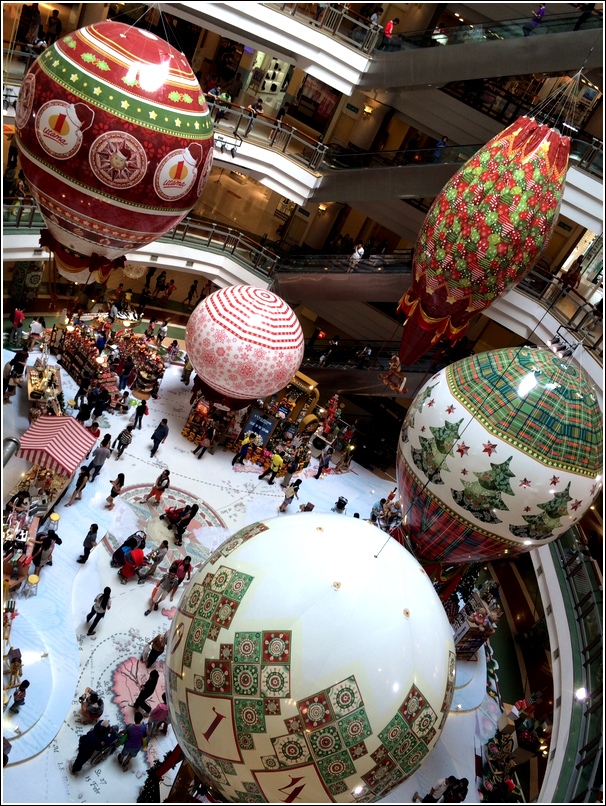 Though I love their decor, I don't seem to get the FEEL of Christmas … 
Flying rocking horse.
Rocking horses took over reindeers! I wonder what those jobless reindeers are up to now :(
Yep! Told you rocking horses won't do as good a job as reindeers! See! Santa's crashed!! That's it! No presents for us this year!