Tommee Tippee ELECTRIC Breast Pump
Ayden is very lucky because shortly after he was born, he got his very first product sponsorship from Mothercare thanks to Nuffnang. 

Ayden and the sponsored products from Mothercare:
* Silver Cross Pop Stroller (RM899.00)
* Tommee Tippee Electric Steam Sterilizer (RM399.00)
* Tommee Tippee Electric Breast Pump (RM599.00)
We've tried using all of the above 3 products and am loving them all. I especially LOVE the Tommee Tippee Electric Steam Sterilizer because believe it or not, it is my FIRST time using a sterilizer! I did not have or use one with Ethan 6 years ago as all I did was to soak those bottles in boiling hot water but boy was I wrong to do that as I burnt several precious bottles in the process. Nevertheless, I'm not writing about the sterilizer today as I have not taken enough pictures yet so I'll start with the Tommee Tippee ELECTRIC Breast Pump instead.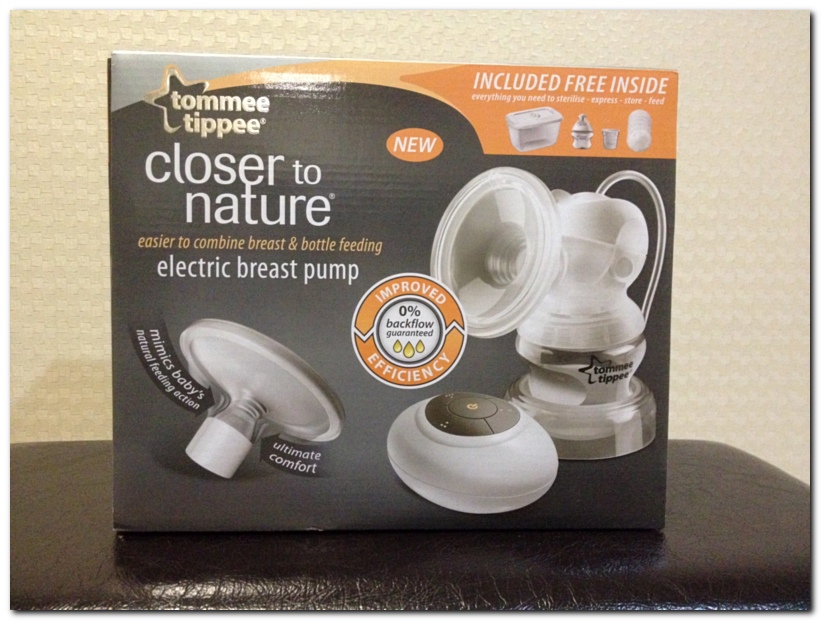 Tommee Tippee ELECTRIC Breast Pump from Mothercare (RM599.00)
A peek of what's inside.
Tommee Tippee Electric Breast Pump comes with:
1 x 150ml/5fl oz feeding bottle with slow flow teat
1 x breast milk storage pot
1 x sterilizer box that doubles up as a carry case
6 x breast pads
What I love about this Tommee Tippee electric breast pump is the soft silicone cup that is extremely gentle on my breast. It makes a comfortable and efficient expression. The design of the breast pump is also ultra simple that it is extra easy to assemble and makes washing easier. 
Can you see the difference of the silicone cup between Tommee Tippee and my old breast pump? Tommee Tippee's thicker and softer, giving me extra comfort during expression. 
After washing, I can just store the pump into the sterilizer box together with the EBM. The box is small enough to use as a microwave travel sterilizer too but I don't have a microwave so that does not apply to me.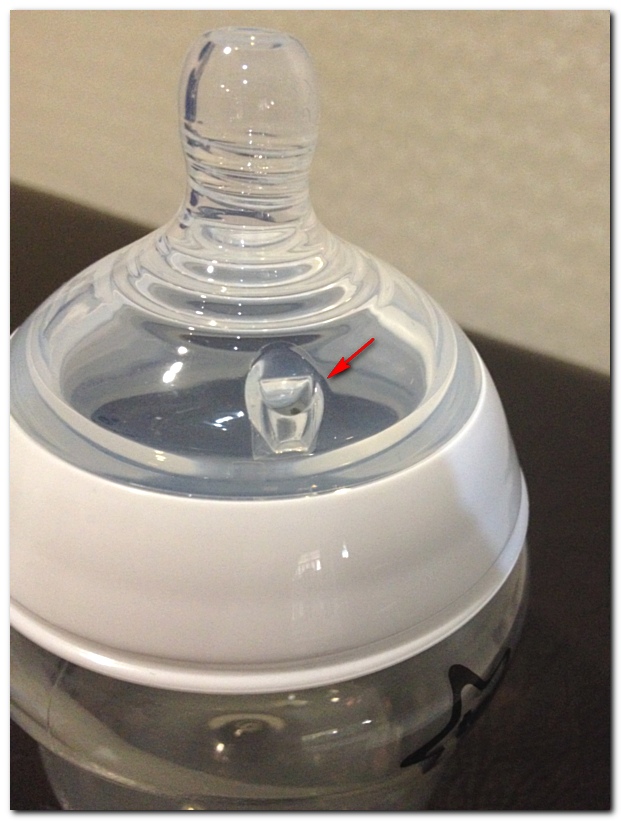 This electric breast pump comes equipped with a Tommee Tippee feeding bottle too. It's our first time using Tommee Tippee bottle as we have been using other brand feeding bottle all this while. The soft silicone teat mimics mother's breast making it easier for Ayden to latch on and reduces nipple confusion. My fear about using bottle to feed Ayden is him taking in a lot of air so I'm glad this bottle has got super sensitive anti-colic valve that reduces the risk of baby taking in air during feeding.
The milk storage container however can store up to 2 ounce of milk only and that I find is hardly enough as each expression can easily exceed that amount.  
But I need not worry as I have FOUR extra feeding bottles that comes with the sterilizer so I ended up storing my EBM in them instead. 
This Tommee Tippee Electric Breast Pump is also battery operated for travel purposes. Its compact size makes it possible for me to keep it in Ayden's milk bag during outing.
Tommee Tippee Electric Breast Pump is available at Mothercare outlets. Retail price RM599.00