Roti John recipe
I've not had Roti John for the longest time ever. Roti John is basically an omelette sandwich. These days people prefer to have meat in the omelette. If you drop by any Roti John stall, you'll find the common minced chicken meat or beef being used but for me, I've always preferred to use sardine instead (as my mom has been making it this way since I was little).
Yesterday the thought of Roti John came into my mind. Roti John is highly popular during the Ramadhan month but the ones found in Ramadhan bazaars are often extremely oily. I decided to try making it my own. Whatsapp-ed my sister to confirm the ingredients and today, I dished this out:

Sardine Roti John
All it needs is 4 simple ingredients namely sardine, big onions (coarsely chopped), red chilies (sliced) and egg.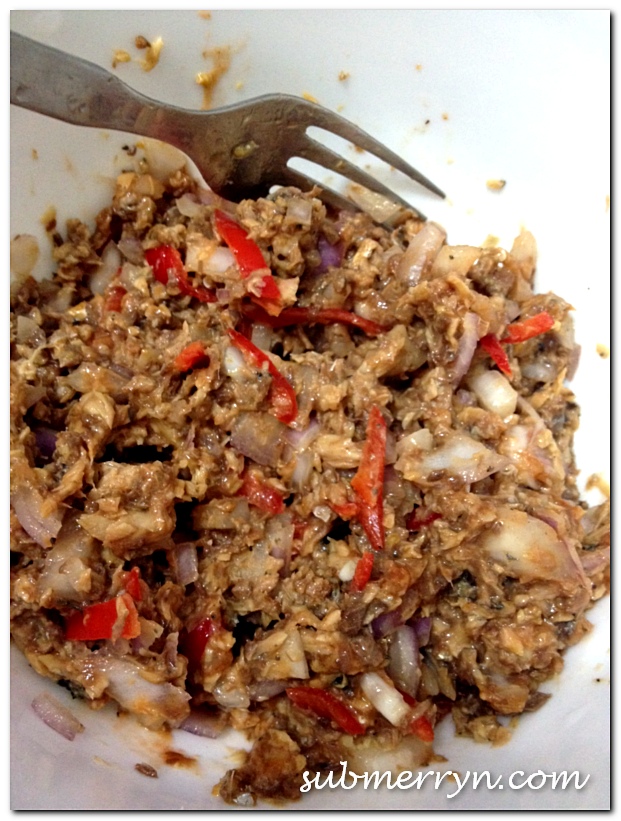 Mince the sardine in a bowl and add in the chopped onions and sliced red chilies.
Add in eggs. Whisk well.
Heat up a drizzle of olive oil in a non-stick pan. The original recipe calls for butter or margarine for the added fragrance but because I opt for the 'healthier' choice, I used olive oil instead. Though I used a non-stick pan, I still drizzle some oil in order to get that brownish effect on the egg mixture.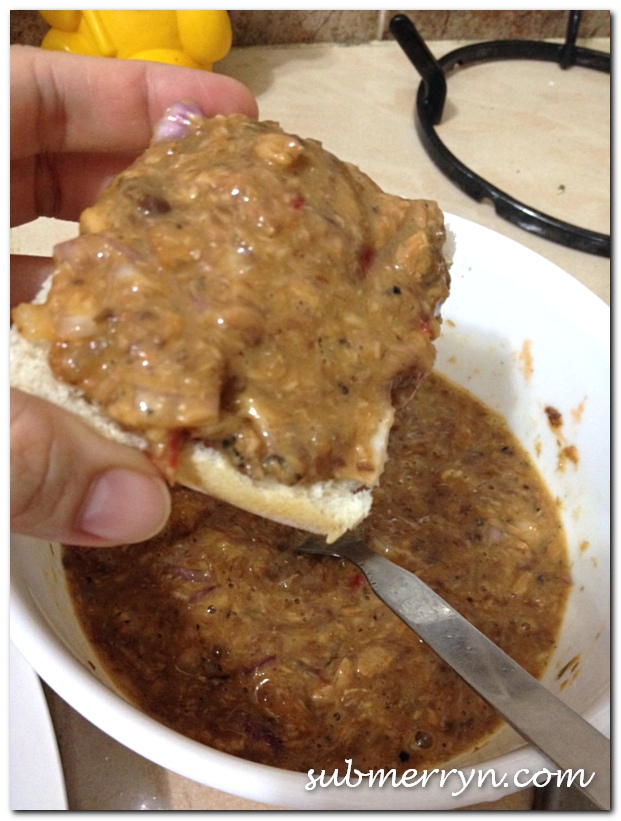 Spread the sardine and egg mixture onto the bread and place them onto the pan.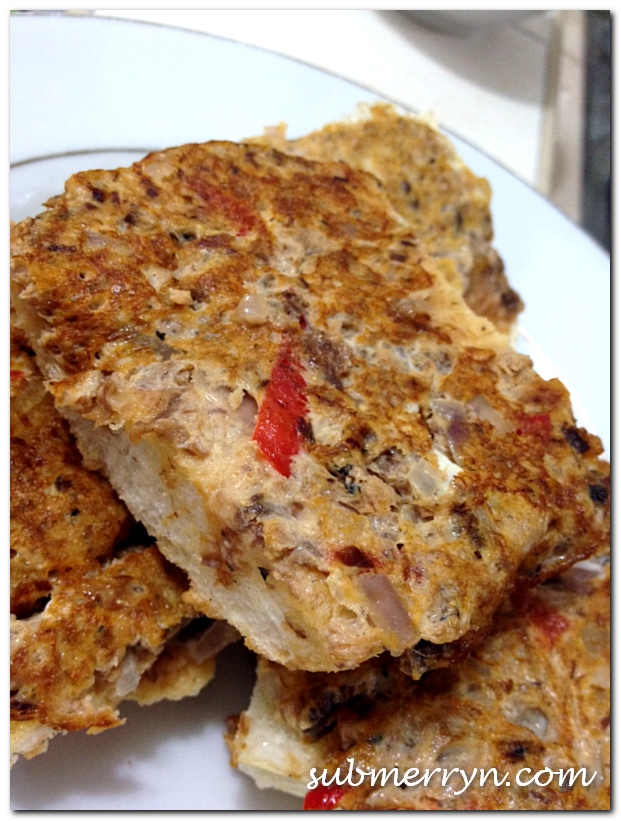 I managed to whip out 4 slices of Roti Johns before I ran out of gas! Hates it when that happens! I don't keep an extra gas cylinder as I don't have a big kitchen (unlike my mom who has TWO extras at all times!). So I'll just have to let Darling and Ethan eat these four first while I wait for the gas man to come and maybe, enjoy the rest of the Roti John with him! Muahahahaha! >_<
//
//
//

//

//

//

//

//

//

//

//

//

//

//

//

//

//

//

//

//

//

//

//

//

//

//

//

//
//
//
//
//
//