How do you take your medications?
When you get sick, what are your preferred choice of medication?
Since young, I am very bad at swallowing pills. I get car sick each time we traveled from Lumut to Melaka. Back then I was as young as Ethan and I had to take 'travelling pills' to stop me from throwing up during the journey. My mother had to 'break' the pills into powdery form and that actually makes it even worse as the moment it got into my mouth, it was BITTER all over! But she had no choice as it was impossible to make me swallow the tiniest of pills! Try as I might, I just can't do it (swallowing pills). I took gallons of water yet the pill is still there at the back of my throat until I feel like gagging.
I'm old now. Very old yet something just doesn't change. I still find it difficult to swallow tablets and capsules. Touch wood if I ever get sick, I'll always request for a jab and if that is not advisable, I'll ask for medication in syrup form. If that is still not advisable or unavailable then I have no choice but to take the pills. I always end up flushing those pills in the toilet with the hope that Darling thinks that I've taken them.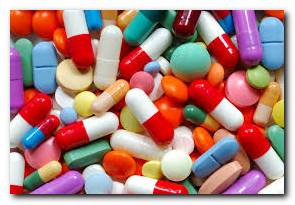 Recently, under the advise of my doctor, I have to take some pills for a period of time. Those pills are oblong and is as huge as my thumb! Okay I'm exaggerating. They are only 1.8cm max but to me they are a huge drumstick! I gagged each time I tried to swallow it and my success vs failure rate is about 1:3 For each day I successfully swallowed a pill, I'll end up throwing up the next couple of times.
The only way I can easily swallow a pill is by taking it with carbonated drinks but that is like suicide. I really don't understand how Darling can talk with a pill in his mouth and then swallow it with just a little sip of water! The thought of having a pill on my tongue can easily freeze me. I don't know how on Earth I'm supposed to teach Ethan to take his medication when the time comes *touch wood*. I think I'll just leave it to Darling…
For now, I'm staring at my pill wondering what to do with it … @_@
//

//

//

//

//

//

//

//

//

//

//

//

//

//

//

//

//

//

//

//

//

//

//

//

//

//

//

//

//

//

//
//
//
//
//